A miracle appears to have happened in the midst of tragedy.
In the local New Jersey township of Wanaque, a man committed suicide by leaping off of a 100 foot bridge on a side of a freeway and took his two young children with him, but in what can only be described as divine intervention, both of his infant sons survived the massive fall earlier this week.
The father of two was in a heated argument with the mother of the children and then fled the home taking the two babies with him.
Once on a local freeway, he pulled to the side and stopped in front of a tall overpass and jumped off, a difficult task because it was surrounded by a high fence, which was created to prevent people like the 37-year-old man, John Spincken from hopping over it to take their life.
But, according to local police, the man found a way around it.
The Pequannock Police Department Captain, Christopher DePuyt explained that, "It's only fair to assume that from where his vehicle was positioned on the shoulder that he must have climbed on top of the vehicle to surmount the fence."
An obstacle within itself and a demonstration that, the chances of surviving a lofty plunge like that are pretty slim.
"When officers found the children — conscious and alert — it's nothing short of a miracle, that's for sure," Captain DePuyt said to the local ABC News outlet on locating the 1-year-old and 3-year-old in a forest-like terrain surrounding the bridge.
The station had a Newscopter survey the area during day light hours to visually depict the distance between the bridge and the lush forest area where the children were found.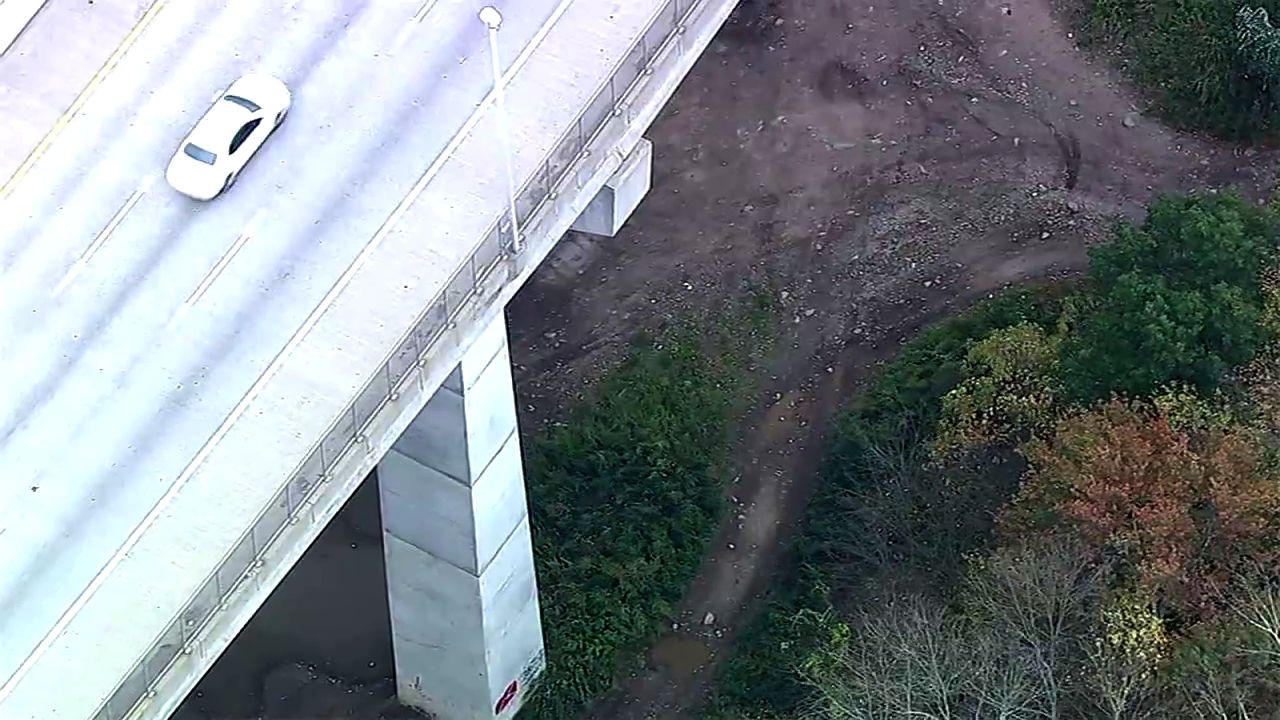 A witness on the scene, Cheri Simone offered up a statement once the boys were secured:
"It seems as if (one of the boys) was standing. The hand of God must have been on him already."
"So we put out a prayer chain. It's just awful."
The boys suffered concussions, while one of the little boys had a bruised lung.
As of now both are hospitalized and in fair condition. Both are expected to be okay.

.