An engaged gay couple has launched a federal lawsuit against a printing company after they claim to have received religious pamphlets instead of the wedding programs they ordered from the firm.
Australian couple Stephen Heasley and Andrew Borg made the discovery when they opened up a package from Vistaprint the night before their wedding in Butler County, Pennsylvania.
Instead of the brightly colored wedding programs they that had on order, the couple were shocked to receive approximately 80 flyers entitled "Understanding Temptation: Fight the good fight of the faith."
"At first we thought it was simply a mistake, and we had accidentally received someone else's order. But once we saw the images and actually read a bit of the pamphlet, we quickly realized this wasn't a simple or innocent error," the couple told Yahoo Lifestyle via email.
"Both of our initial reactions were ones of shock … utter shock. The wording and imagery was aggressive, threatening, and deeply personally offensive."
"This was by far the most direct, personal, and aggressive act of homophobia either of us has experienced to date," they added.
The couple had to rush to make alternative printing arrangements so they could have programs at their wedding. Having paid Vistaprint for $79.49 for 100 copies, they believe the company was in breach of their service contract.
After learning of the incident, Vistaprint's founder and owner, Trynka Shineman and Robert Keane wrote,
"On January 16th, we learned that a same-sex couple who were married in Pennsylvania in September of last year ordered 100 custom wedding programs from Vistaprint and instead, received pamphlets that they felt were hurtful. To know that any customer could be treated in such a way, especially during a time that should be filled with joy, is extremely disheartening."

"We have never been more disappointed to let a customer down," they added.
According to the letter, it was actually a third party which fills Vistaprint orders who sent Borg and Heasley an order that was meant for a different customer.
The pamphlets reportedly contained phrases such as "fight against Satan's temptation and pursue what is good" and "do not set on the path of the wicked or walk in the way of evildoers." The couple believes the literature was sent to them as a form of intimidation.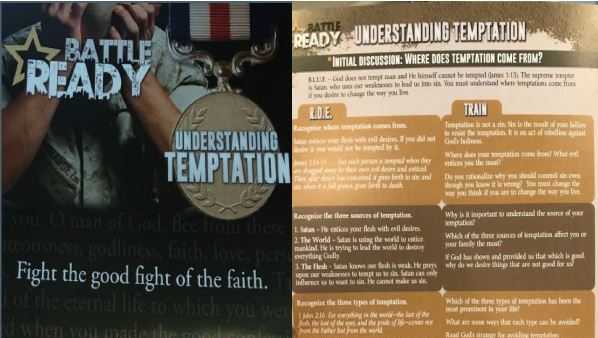 Shineman and Keane also claimed they have reached out to the couple personally to "express [their] sadness."
"We share in this couple's outrage. Vistaprint in no way condones – and does not tolerate – discrimination against any of our customers based on their race, religion, gender or sexual orientation," they added.
Borg and Heasley explained their reasoning for taking the case to court in a statement obtained by WVCB that read:
"Our goal is to hold Vistaprint accountable for the harm they have caused, to give a voice to others who may have been similarly victimized, to help prevent this from happening to someone else and to send a message that there will be consequences for acts of hate perpetrated against others."
The lawsuit seeks undisclosed damages as a result of economic, mental and emotional distress.
"Of course they didn't want to become the face for this but they know what they're doing has to be done," said the couple's attorney, Michael Willemin, as reported by NBC Washington.
"It was supposed to be the happiest day of their life and it was marred by this delivery."