A massive replica of Noah's Ark has come loose from its moorings in the Dutch port of Urk, damaging several ships as it crashed into the surrounding vessels.
A group of people plus a couple of animal species were aboard the vessel at the time when it broke free during a fierce storm on January 3. The craft was tethered to a set of large boulders but these proved ineffective when 70mph gale-force winds struck the small town.
Seven people onboard were rescued by the Royal Netherlands Sea Rescue Institution (KNRM), while one rabbit and a pair of snakes were left on the boat to fend for themselves.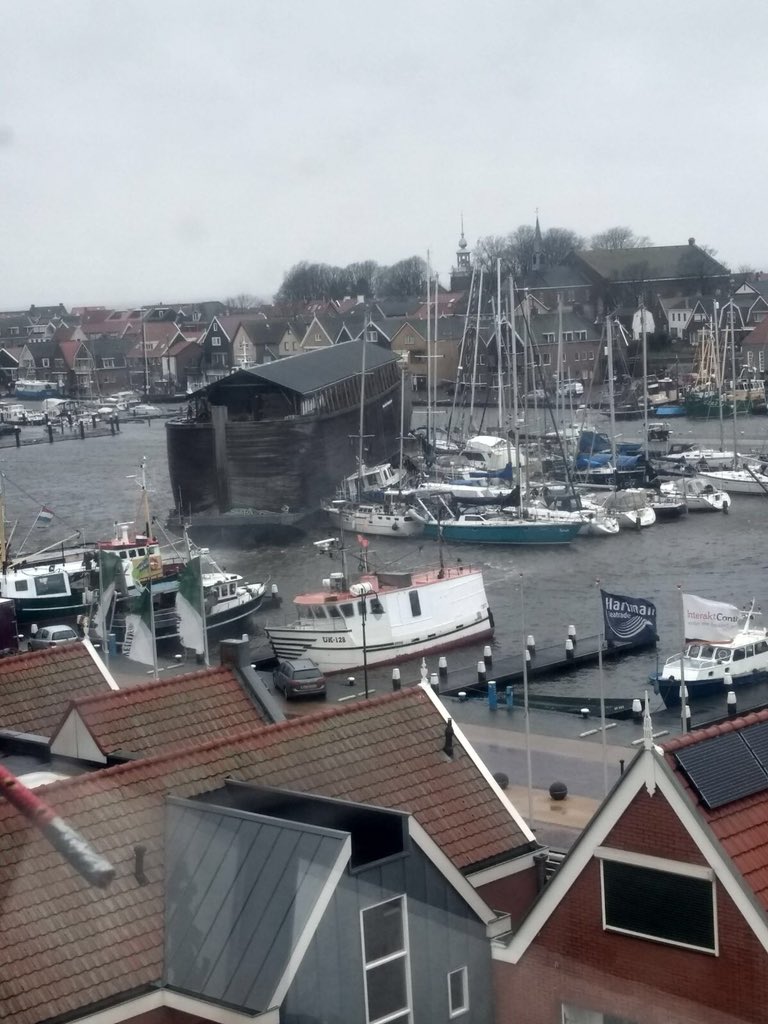 "We had fastened it properly as we're used to storms. I don't know how it managed to break loose,"
said owner Aad Peters, as reported by Breaking Israel News. "We have been on the road for years, but this has never happened before."
"We did the maximum we could, but apparently it was not enough. This morning there was a big gust of wind and there it went," a port representative detailed.
While you would imagine such a collision would likely sink a wooden vessel, this Ark is actually made of tougher stuff.
"For us, the damage won't be that severe as [the ark] is made of steel. But I hope that it isn't too bad for those small boats," Peters said.
The incident caused "considerable damage," according to Urk's mayor Pieter van Maaren.
Peters, a Dutch TV and theater producer, has been living on the ship for seven years. He runs the ark as a kind of floating museum, displaying biblical artifacts to the public.
This isn't the first time the massive boat has been involved in a collision. In June 2016, the ark crashed into a Norwegian Coast Guard vessel in Oslo Harbor, causing severe damage to its structure.
Noah's ark crashed into docked coast guard vessle in Norway. The 900 year old captain has been detained. https://t.co/nGrq14kFLY

— Jon Are Rakvåg (@jonarer) June 10, 2016
The vessel is slightly smaller than the Biblical ark 390 feet long, 98 feet wide, and 75 feet high and was created by Christian carpenter and creationist Johan Huibers. His construction is the world's only ark replica that is fully seaworthy.
Footage of the incident was captured on video and can be viewed below: