A 38-year-old man has been placed in a medically induced coma following the deterioration of his health as a result of an influenza infection. The Alabama native was fit and healthy celebrating Christmas with his family when he suddenly got very sick.
"On Christmas night, my husband started to feel bad," Adam York's wife, Felicia, told PEOPLE. "He was sick for about a week and then, on New Year's Day, we started to hear fluid in his lungs when he was breathing. His lungs were filling, but he couldn't get anything out."
Felicia said she tried every over-the-counter medicine she could find, but nothing worked. Just 24 hours later, Adam was rushed to the emergency room where doctors discovered that he had two different strains of the flu, which had caused pneumonia and acute respiratory distress syndrome (ARDS) — a condition that explains the fluid in Adam's lungs and his difficulty breathing.
"It was unbelievable. I remember thinking, 'How did this happen?'" the mother-of-three added. "Here's this big, strong guy in the house and he's in the hospital fighting. It's unreal. How did this happen? He's healthy. He doesn't smoke, there's nothing that would make him get this sick."
Felicia was struck by how quickly Adam had turned for the worst.
"It was a 24-hour period; hours went from talking to me on the phone, to being in the bed, on these machines, struggling," she told ABC. "How fast it went from being just sick and feeling bad to struggling to live."
It was becoming so difficult for Adam to breath that he requested the doctors sedate him, and they agreed. "I was shocked. I mean, this had been 24 hours and he went from speaking to me and telling me that he felt okay to now he's being sedated," Felicia explained. "He was asking for it because he had such trouble breathing, he said, 'Just let them put me out … I can't take it anymore.'"
Adam's condition is serious, and doctors are unable to promise that he will pull through. "His case is pretty severe. We just take it day by day," Felicia said, fully understanding that she may lose her husband. "I try not to dwell on that. What would I do? The hardest part [of all this] is waiting and not knowing," she added.
"I want to tell him that I love him and that he's strong and that he's gonna pull out of this."
The family has set up a GoFundMe page to help cover their medical bills. Adam runs a popcorn-making business and does not have health insurance. The family explained more on their fundraising page:
"Unfortunately, since we are self-employed, we do not have health insurance. We are a little over a week into this and are already receiving medical bills. Adam is the one who runs the business and since making kettle corn requires a lot of strength to stir the hot, sticky, sweet popcorn, I am not able to do the work. I usually homeschool our three children and help him where I can. Our business is also very seasonal and dependent on the weather. This wet and very cold winter makes things much harder."
The financial burden is going to be massive as a result of the sky-high medical bills. Adam has had to be put on an ECMO machine to help his lungs continue to function — it is extremely expensive.
"Adam is still hanging out stable. I found out last night that a guess at how much this will cost is 100,000.00 for 3 days on the ECMO machine. We are on day 12. All donations are very much appreciated! I have bee so thankful for all the amazing support. Thank you!" Felicia wrote on GoFundMe.
Currently, the page has raised almost $19,000.
"We are really overwhelmed by the support we've been getting. It's awesome," Felicia said in a video update posted to their campaign page.
"They just did a bronchoscopy. They got a pretty good chunk of blood clot that was down there. He's doing well after that. [The doctor] said everything looked great from it. Hopefully he will improve. Thank you so much."
Shocking headlines have emerged in recent weeks of young, healthy people succumbing to the flu. It has been reported that two young boys have died from the virus in recent days. Nico Mallozzi, of New Canaan, Conn., was on a hockey trip when he began to feel unwell. He was taken to hospital, where doctors diagnosed him with Influenza B.
As the 10-year-old's family attempted to get him home from Buffalo, his condition worsened. They made it to the Catskills region of New York, but had to get him to a hospital. Nico passed away a short time later.
Life is so fragile. This great kid lost his life today. My heart aches for his parents and siblings. I can't even imagine. RIP Nico pic.twitter.com/HkhidzXAmQ

— Martin St.Louis (@mstlouis_26) January 15, 2018
"There are no words to describe the loss we feel," a Mallozzi family statement on read on their GoFundMe page. "But we are so appreciative and grateful for the outpouring of support from so many in our hockey family and local community."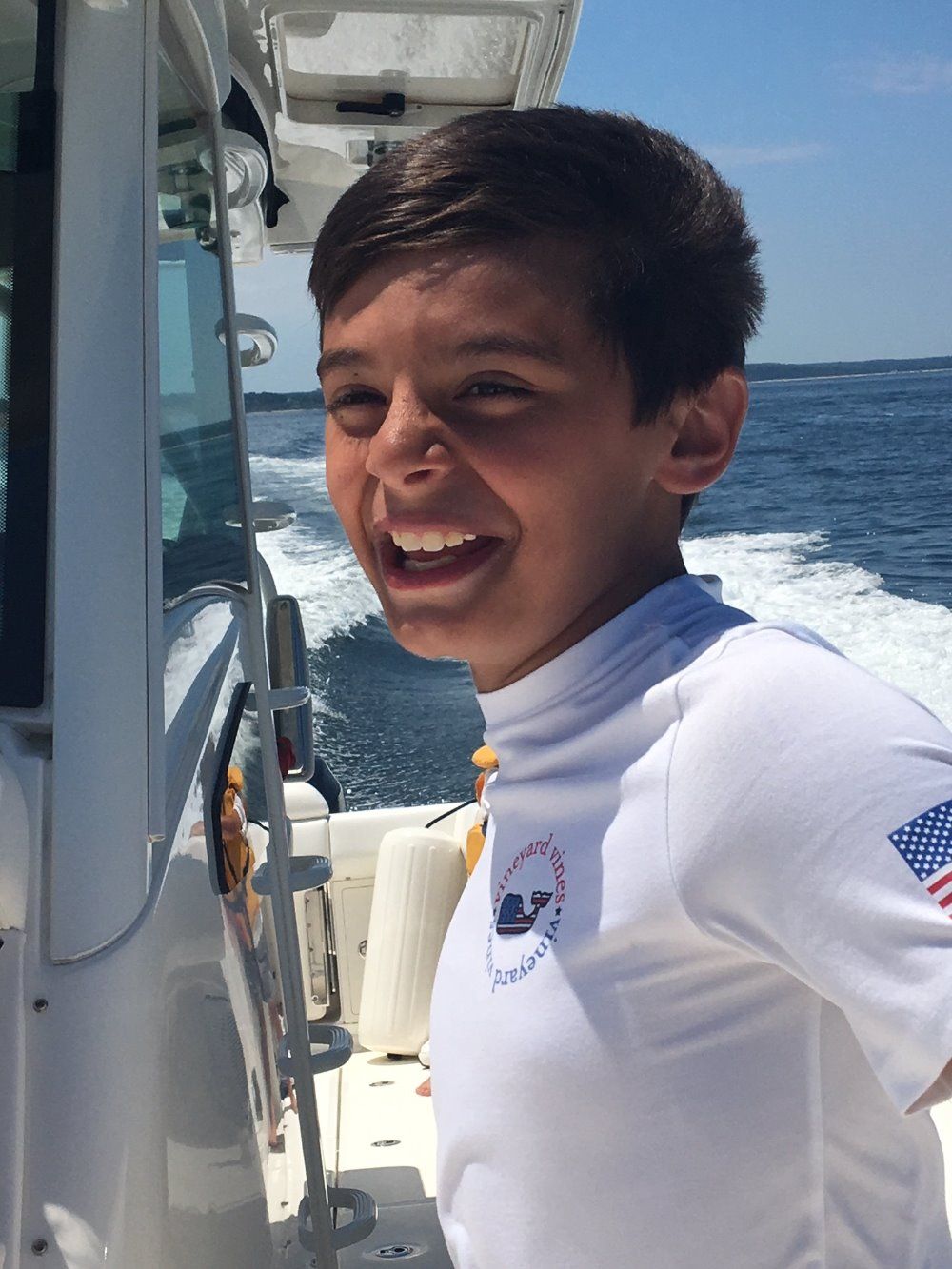 Almost $160,000 has been raised in just three days.
The other child to pass away as a result of contracting the flu was a 12-year-old Michigan boy named Michael Messenger.
His mother Jessica Decent-Doll became concerned on Jan. 9 when he vomited during dinner and began to develop flu-like symptoms. He was taken to urgent care the next day, where he was prescribed medication.
"The doctor said to keep an eye on him and keep giving him fluids," his mother said, as reported by USA Today. He was tested for flu but it came back negative.
Michael continued to deteriorate through the night, and the family decided to take him to the emergency room the next morning. In the meantime, they let him get a bit of rest. Then, around 9:15am on Jan 11 Michael's Dad went to wake him, but found his son unresponsive in his bed.
"I ran upstairs and I sat with him and I tried to get him to respond to me, but there was no response, nothing," his mother recalled. The distraught parents dialed 911 and operators instructed them on how to perform CPR. Just an hour later, Michael was dead at the hospital.
"It's indescribable, it really is," Jessica said. Her advice to parents? If your kids are really sick, get urgent medical help. "Don't wait, it's all I can say. This flu or whatever is going around this year is unbelievably dangerous."
"Mikey was so full of life and so energetic he lit up the room with his smile. Just like his mama," wrote Jessica's sister Kristen Ervinck on a GoFundMe page set up for the family. "Please share if you can't donate. Let's come together. So much sadness and not one dollar can fix this!! But to help ease the families mind to grieve and be able to get thru this without stressing funeral costs."
The Centers for Disease Control and Prevention (CDC) has admitted that flu season has been particularly bad this year, with almost every state infected with various strains of influenza.
"This is the first year we had the entire continental U.S. be the same color on the graph, meaning there's widespread activity in all of the continental U.S. at this point," CDC Influenza Division Director Dr. Dan Jernigan said during a briefing on Friday, as reported by TIME. "It is in a lot of places and causing a lot of flu."
Since flu season kicked off back at the start of October 2016, around 60,000 samples have tested positive for influenza in either clinical or public laboratories, the CDC reports. The hospitalization rate is high at 22.7 people per 100,000 U.S. residents. That is extraordinary considering most people battle on against the flu without visiting a doctor in the emergency room.
Several hospitals in the badly affected state of California have begun to start treating flu patients in so-called "surge tents" that are usually reserved for major disasters. Loma Linda University Medical Center still continues to treat 60 additional patients per day. "In my career, I've never seen anything like this," said Connie Cunningham, executive director for the hospital's emergency services.
Learn more about how to fight off the flu by visiting the CDC website here.