A town in the north of England is introducing a new digital currency that aims to reward those who participate in volunteer work in the community. The "Bitcoin" style currency "Hullcoin" was created by David Shepherdson, the CEO of business development company Kaini Industries. His hope is that the currency will help reward those who give precious hours of their day to vital voluntary work.
"I do think it will make volunteers feel more appreciated," said Bob Clark, a regular volunteer at a Church outreach center.
There's been a sort of hammering of the idea of the voluntary sector, community-based work – people expect things to just be there. They don't understand that the mechanisms behind it are pinned up by a lot of people who are using their own time and not being paid for it.
For legal reasons, the Hullcoin cannot be assigned any monetary value, but it can be used as a kind of "coupon" to receive discounts on certain products. Under the Hullcoin scheme, some businesses will offer discounts of more than 50%.
So, what really is it, and how does it work in practice?
According to the official website:
"HullCoin is the world's first Community Loyalty Point. Earn HullCoin by getting involved in great things in your community, spend HullCoin by accessing discounts with local retailers. Register above if you are a community organisation that would like to issue HullCoin, someone that would like to use HullCoin or if you are a retailer interested in accepting HullCoin as a form of discount."
There are four different things you can do with Hullcoin: earn, give, accept and send.
"Anyone can open a HullCoin Wallet and start using HullCoin," the website states. "If you are an organisation doing great things in the community you can give people HullCoin."

You can also "gift HullCoin to family and friends or donate HullCoin to a charity in the city," the website details.
But isn't one of the important aspects of voluntary work found in the fact that it is done for free?
"If somebody wants a Hullcoin they can have one, if they don't want one, they don't need one," Shepherdson told the BBC.
"There is some interesting conversation we've been having in this space about the commodification of kindness and what the impact of that is."
But volunteer Bob says that receiving a small reward for participating in good works should not be frowned upon.
"You're still doing something good in the community, just because you've got a slight reward for it, that doesn't make you a bad person," he said.
So far, the feedback from Hullcoin users and participants has been brilliant.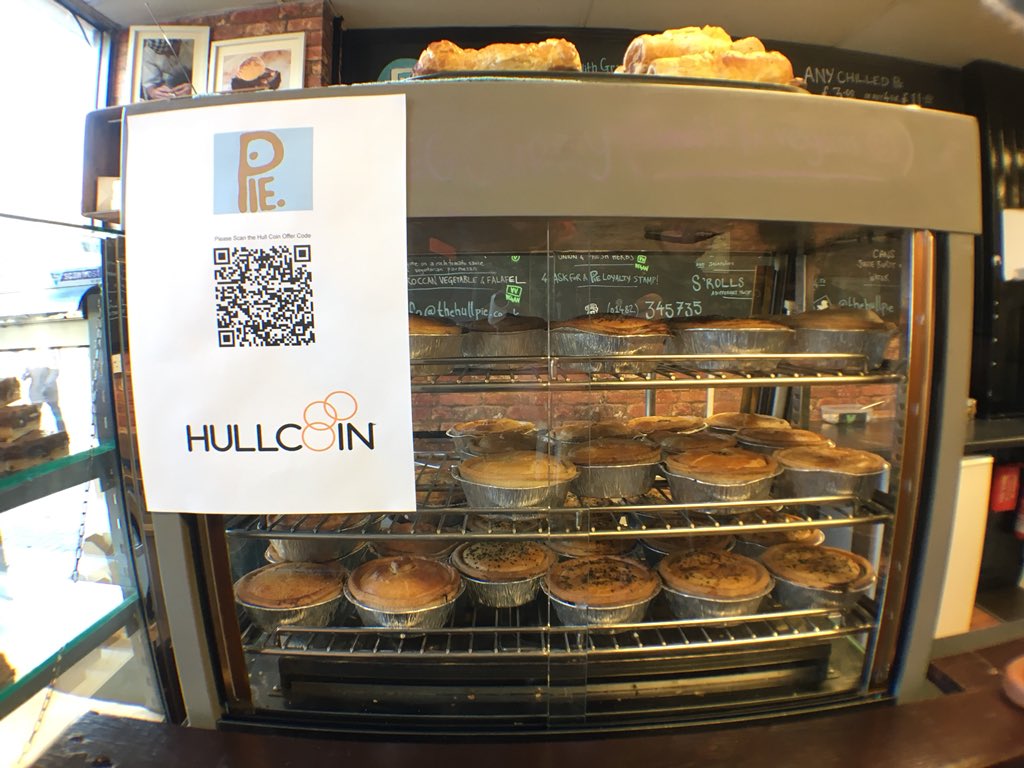 "If it is as good as it looks, it can't happen fast enough for me. I would do something this weekend if I could do," said John, a regular user of the Hullcoin currency. "We're 100% behind it. HullCoin completely fits in with our ethos," added Paul from the MaxLife Youth Project.
Other businesses are keen to get involved also.
I very much respect the Bitcoin developers and their continued principled work, but there is a fire growing beneath our feet. I hope we can resolve to put the free technology movement back on its rightful place.

— Amir Taaki (@AmirPolyteknik) December 28, 2017
"I'm introducing new clients to my business. That suits me. I see it as paying forward, doing something extra for my city," said Darran of retailer Esquire Salon.
(H/T: BBC)