Fresh off their stunning Superbowl win, the Philadelphia Eagles have even more exciting news to share. Their star quarterback, who was hit with injury a few months back, has announced that he is engaged! Carson Wentz, who was replaced with Superbowl MVP Nick Foles following a season-ending ACL injury in Week 14, shared the joyous news on his social media yesterday.
"She said YES!" Carson wrote on Twitter following his engagement to girlfriend Madison Oberg. "And now Maddie and I both got us a ring can't wait to marry my best friend! God is doing some amazing things and I can't thank him enough!"
Not everyone was thrilled, however.
On Twitter, one woman filmed her young niece's response to the revelation that her hero, Carson, was now going to be a married man.
"Carson Wentz, he got engaged," the woman told the little girl.
"What?! No!" she instantly responded. "Yeah. He's gonna get married to someone else," the aunt continued. "No, he's not!" the girl continued.
my niece is mood when finding out @cj_wentz got engaged @Eagles pic.twitter.com/xzhikPXLob

— Sarah (@sarahh_gibbonss) February 7, 2018
"Today, she said yes," the woman said. "Is that me?" the little girl asked. "Not you!" the aunt said.
"What! I am a girl!" the little girl said. "He's not my boyfriend?!"
"Absolutely priceless I'm dying right now," Wentz personally replied to the tweet.
Maddie Oberg's Facebook profile lists her as an intern with Mission of Hope: Haiti.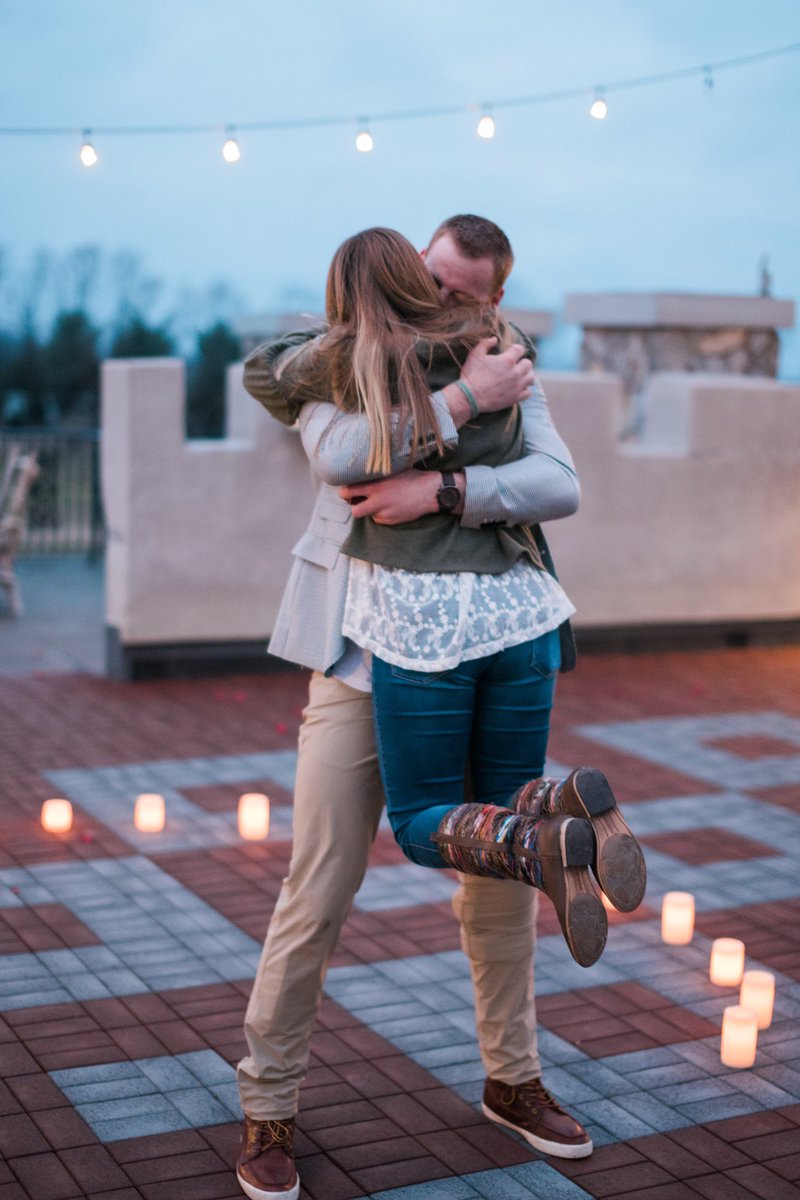 "I have a ton of faith in the Lord and in His plan, but at the end of the day it has still been a tough one," Wentz said in a video posted to the Philadelphia Eagles Facebook page following his devastating injury.
"I know the Lord is working through it. I know Jesus has a plan. He's trying to grow me in something, teach me something, use me somehow, some way. This would just be a great testimony as I go forward."
Wentz, a devout Christian, used the setback to share a gospel message with his millions of adoring fans.
"Maybe not all of you out there are Christians. But I can say with a hundred percent confidence as a follower of Jesus, I have the utmost confidence in His plan. His plan is perfect," he said.
"If we got everything we wanted in life, it would be a disaster.  I know Jesus is up there, looking down. He knows what He is doing. I am going to surrender to that to Him and trust Him in that."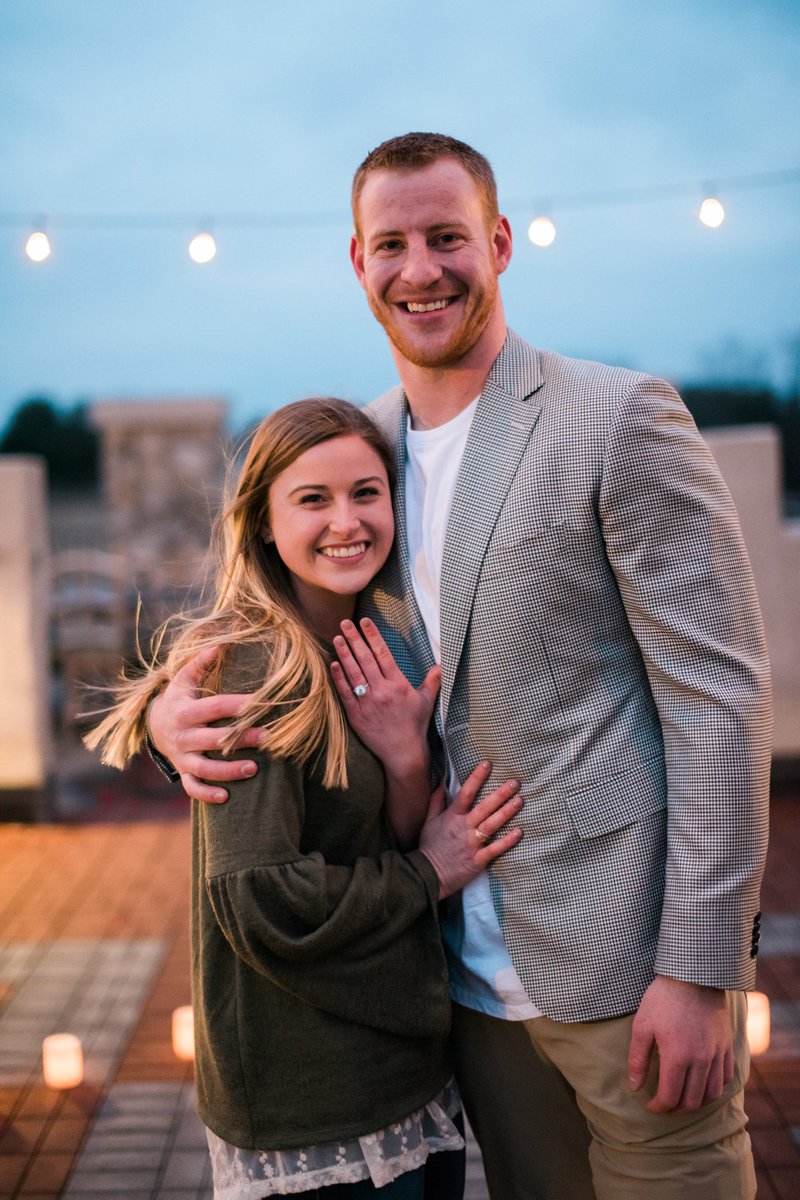 "Love this guy and this team! We WORLD CHAMPS! Y'all better believe it! All glory to God!" Wentz wrote alongside an Instagram photo of himself with Eagles QB and MVP Nick Foles after the big win Sunday.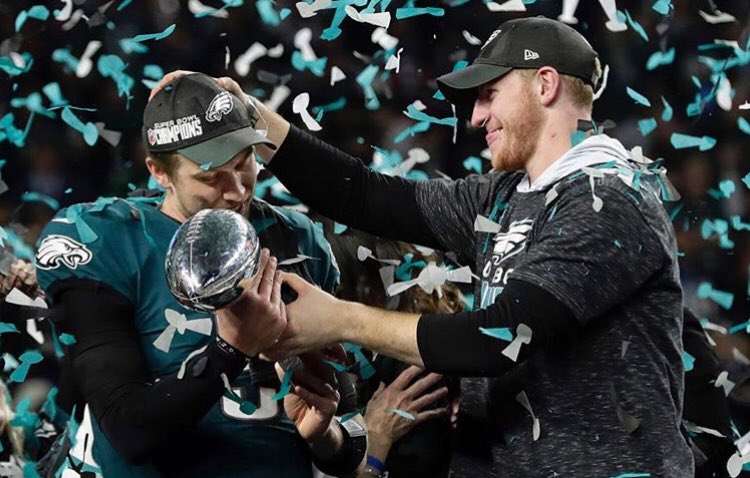 While most on social media wished Carson all the best in his future marriage, some die-hard Eagles fans spotted that the mobility in his knee appeared to be much improved.
Most people see an engagement, I see Carson's left knee able to bend at a 90-degree angle ?

In all seriousness, congrats @cj_wentz, you deserve everything good. pic.twitter.com/tTJ20jtup1

— Eagles Fan Problems (@EagleFanProbs) February 6, 2018