A vast candlelit vigil was held in Parkland last night in honor of those who lost their lives in the horrific school shooting on Feb 14. Around 1,000 people stood arm-in-arm at a park just two miles from the scene of the deadly shooting.
Many of those lost in the shooting had family members in attendance. One of those who addressed the crowd was Fred Guttenberg, the father of 14-year-old Jaime, who was shot dead in the attack.
"She was supposed to be safe. My job is to protect my children and I sent my kid to school," Fred told the crowd through a cracked voice. "What is unfathomable is Jamie took a bullet and is dead. I don't know what I do next. Don't tell me there's no such thing as gun violence. It happened in Parkland."
Fred went on to describe his beloved daughter as "the life of the party."
"She was the energy in the room," he said. "She made people laugh, and yes, sometimes she made us cry. But she was always known. She always made her presence felt."
Wails of heartache and pain could be heard from the crowds as the names of each victim were read out through the loudspeaker. Members of those in attendance spontaneously started shouting "no more guns, no more guns" at one point.
"No more guns" chant breaks out at #Parkland school shooting vigil. pic.twitter.com/gTbdlpIC0i

— Adam Kuperstein (@Adam4NY) February 16, 2018
As Faithwire previously reported, the names of all 17 victims have now been released. Each one had a story, a family, and a promising future that was unfairly cut short by a crazed gunman.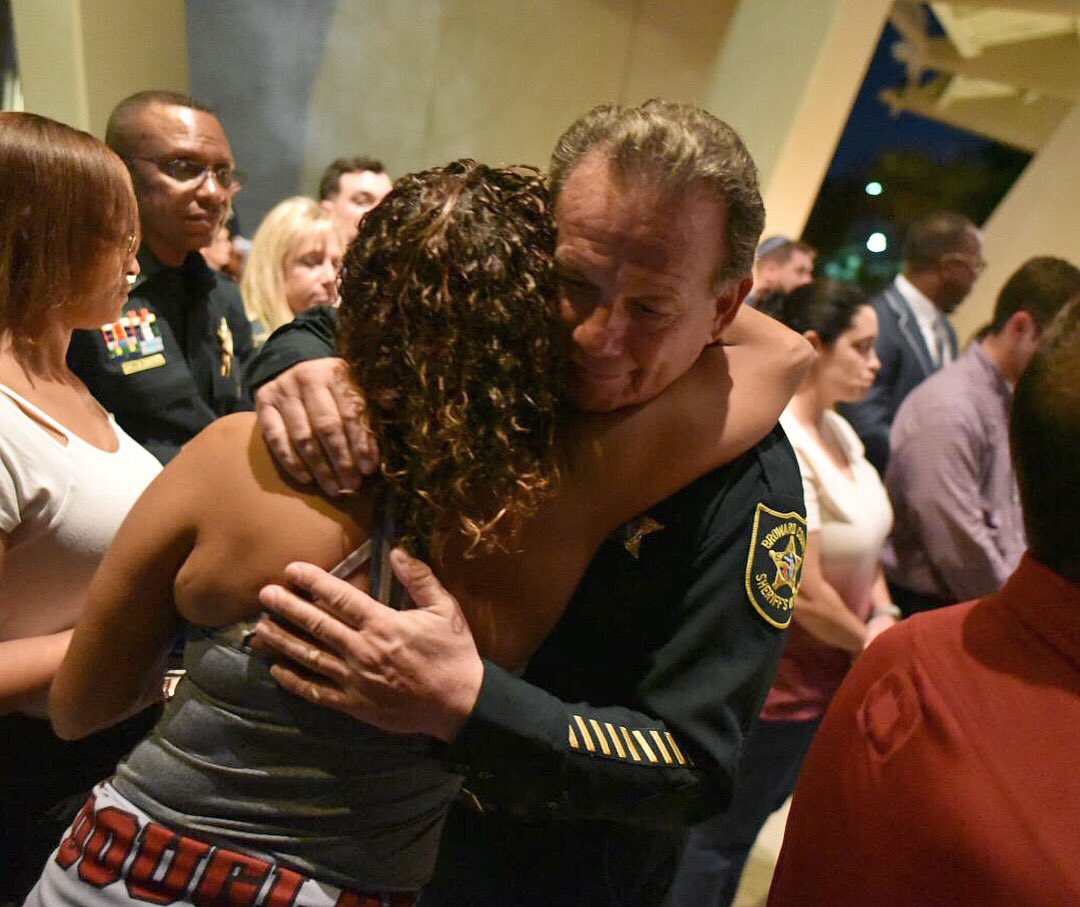 Broward County Sheriff Scott Israel gave an address at the emotional event and called for tighter gun laws.
"If you're an elected official, and you want to keep things the way they are…if you want to keep gun laws as they are now, you will not get reelected in Broward County," he stated.
"We will introduce common sense gun laws that make our streets safer."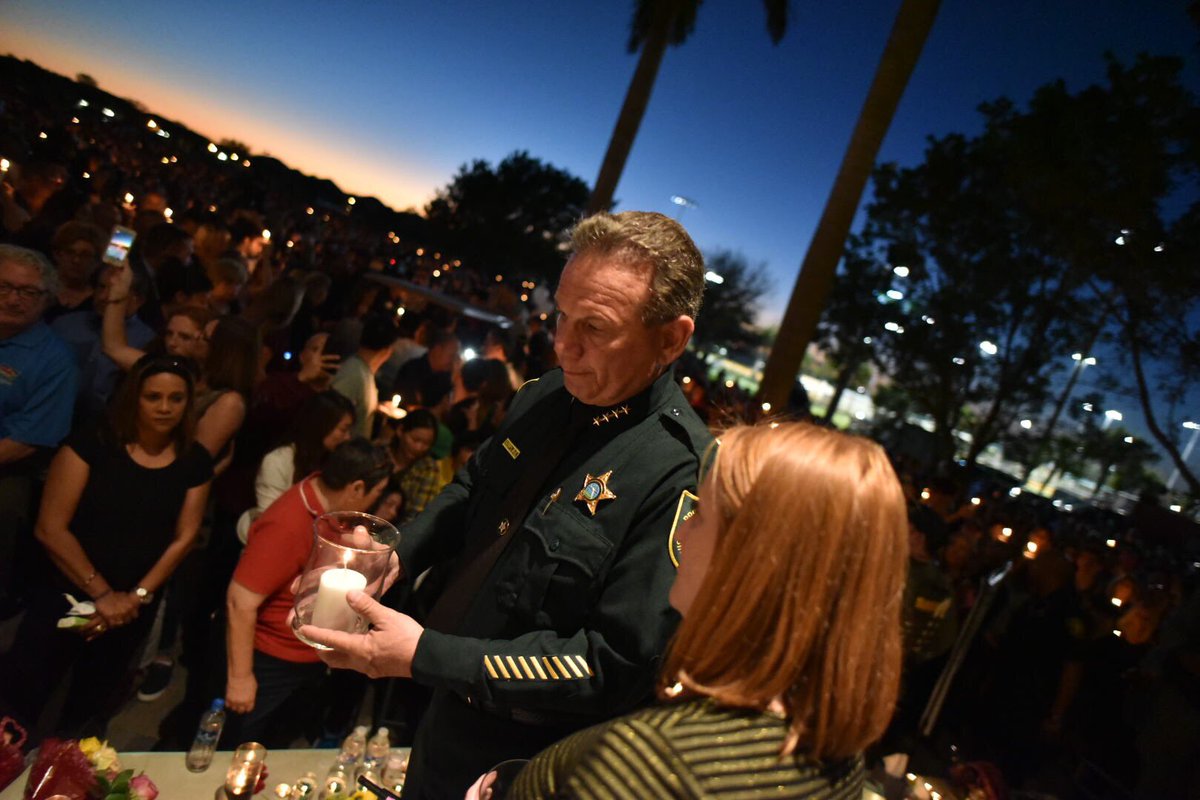 Many in the crowd lamented the fact that their "safe" community had become victim to such a horrific act of violence.
"People used to boast about how this was the safest town in Florida," eighth-grader Ava DiGilio, who heard the shots from within her middle-school classroom, as reported by NBC. "No place is safe anymore."
A GoFundMe account has been set up to help the families of those killed in the attack. Over $700,000 has been raised so far, but this continues to rise rapidly.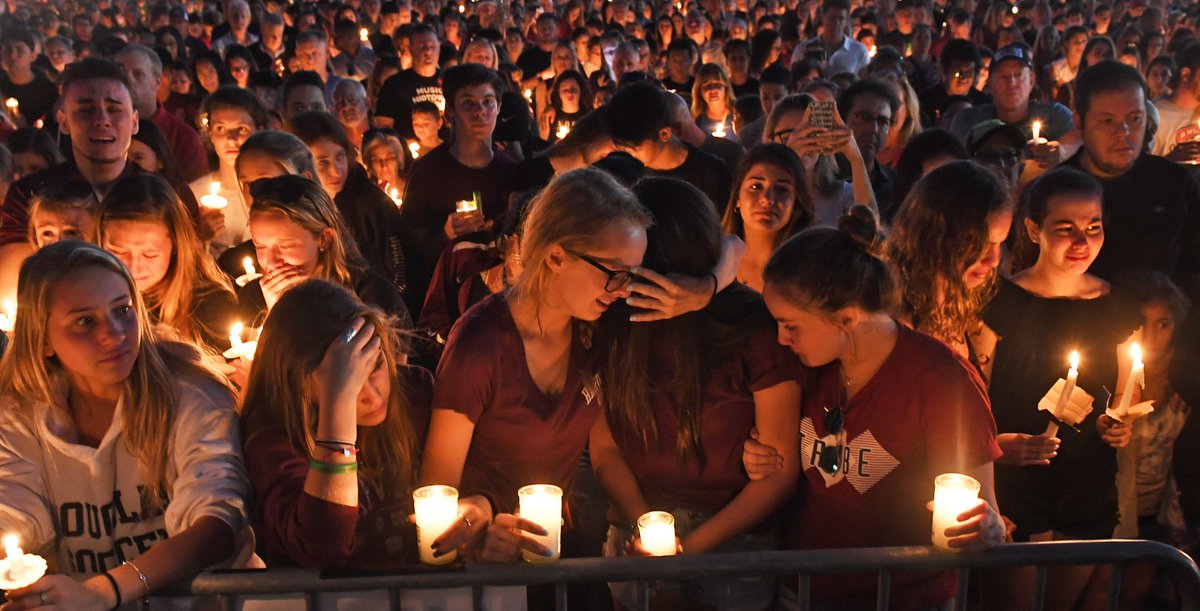 "Donations raised here will be used to provide relief and financial support to the victims and families of the horrific shooting," the page reads.
"There are no platform fees for using GoFundMe, so 100% of the funds collected after payment processing charges will go directly to the victims and families. Thank you for your support."
Chicago Cubs first baseman and Stoneman Douglas alumnus Anthony Rizzo also addressed the crowd:
"You're not alone in your grief," he said. "The entire country is grieving with you."
According to authorities, gunman Nikolas Cruz told police he heard "demon" voices in his head that gave him instructions for the attack, according to ABC News.
It also emerged that police were called to Nikolas Cruz's family's Parkland home 39 times since 2010. The sheriff's office received a range of emergency calls that included: "mentally ill person," "child/elderly abus," "domestic disturbance," "missing person," and several others.
Cruz was in court yesterday, where he was ordered to be held without bail and charged with 17 counts of premeditaed murder.