All 17 victims in the horrific high school shooting in Florida have now been released, as devastated families of the fallen post tributes on social media. Broward County Sheriff Scott Israel read out the names of the all the victims in a press conference yesterday. 
WATCH: Broward County Sheriff Scott Israel recites names of 17 killed in Parkland, Florida, high school shooting "to pay homage to victims and their families" https://t.co/PycpBRkYpS pic.twitter.com/WO7eV5k3ew

— CBS News (@CBSNews) February 15, 2018
Here are all the victims:
Chris Hixon, 46, was the first victim to be identified, was a teacher at Marjory Stoneman Douglas High School before being gunned down by 19-year-old Nikolas Cruz Wednesday afternoon.
The second victim to be named was Jaime Guttenberg, 14. Guttenberg's parents initially took to social media to say that their son Jesse was safe, but that Jaime was missing.
It was later confirmed that Jaime was one of those killed in the shooting that has claimed 17 lives and injured scores more. Once this news broke, Jaime's dad, Fred, updated his Facebook with a heartbreaking message:
Jaime's cousin Laurie Singer Matthias wrote on Facebook: "I am beyond grief stricken. I am beyond heartbroken. "My beautiful cousin's young life was taken today."
Matthias continued: "This beautiful young lady simply went to school today. And now her parents and our family are grieving, my precious cousins lives all our lives have been changed forever.
"RIP Jaime Guttenberg. Shine your beautiful light from the heavens for us to make our way through these very dark times."
At a massive candlelit vigil last night, Fred Guttenberg said that he couldn't remember whether or not her had told his daughter that he loved her when she rushed out of the house to attend school. "I don't always get to say 'I love you,'" Fred recalled. "I don't remember if I said that to Jaime yesterday morning."
Chris Hixon was an athletic director. According to a GoFundMe page set up to help support his family, Hixon was a dedicated member of staff who always put his students first.
"Mr. Hixon I will always remember you having me run errands for you on Fridays to bring things to Mr. Hixon. Mr. Hixon, your support of our school's athletic teams was unwavering especially for your favorite swimmers and water polo players! I want to do anything I can for this family. Any monetary donation will be used by the discretion of the family. If you donate, please let me know personally," the page read.

An update from yesterday confirmed that Hixon had succumbed to his injuries sustained in the shooting. The GoFundMe page will help finance a scholarship fund in honor of the much-loved staff member:

"I have been told money raised through this gofundme will be going to a scholarship fund in Coach Hixon's name. This support is incredible! So proud of Hixon's former shipmates, former athletes, and Mrs. Hixon's former students pulling together."
The Coral Springs High School athletic director, Dan Jacob, said Hixon was a fantastic guy – they were both wrestling coaches. "Chris is probably the nicest guy I have ever met. He would give you the shirt off his back. He does so much. That is terrible that it would happen to anybody. It is so senseless," he said.
As Faithwire previously reported, another athletics coach, Aaron Feis, acted heroicly to save many students from the hail of gunfire. Feis was battling for his life in hospital after taking several bullets as he shielded students from the murderous gunman. He has now passed.
Broward County Sheriff Scott Israel told reporters that Coach Feis was "one of the greatest people" he knew.
"I coached with him. My two boys played for him," Israel added. "The kids in this community loved him, adored him."
Student Colton Haab, who survived the Florida school massacre, says he last saw football coach Aaron Feis "running towards the gunshots as soon as they started to happen."
Alyssa Alhadeff has also been identified as one of the victims of the attack.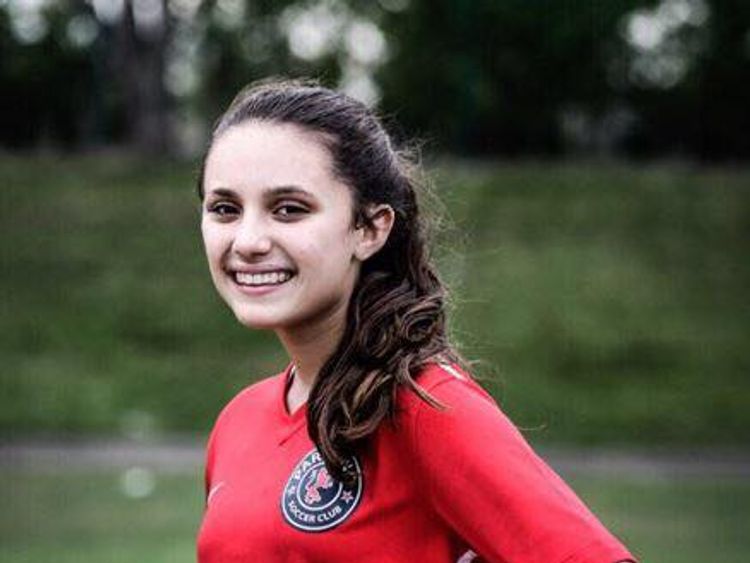 "Alyssa Alhadeff was a loved and well-respected member of our club and community," Parkland Travel Soccer wrote of the young soccer player. "Our thoughts and prayers go out to her family and all the other victims of this tragic event."
"Alyssa was a beautiful, smart, talented, successful, awesome, amazing soccer player. You'll be greatly missed, Alyssa. We love you so much. You'll always, always be in our hearts," said Lori Alhadeff, Alyssa's mother, as reported by CNN.
"To Alyssa's friends honor Alyssa by doing something fabulous in your life. Don't ever give up and inspire for greatness," read a message from Alyssa's family. "Live for Alyssa! Be her voice and breathe for her. Alyssa loved you all forever!"
Scott Beigel, 35, was a geography teacher at the school and has been hailed as another hero on that fateful day.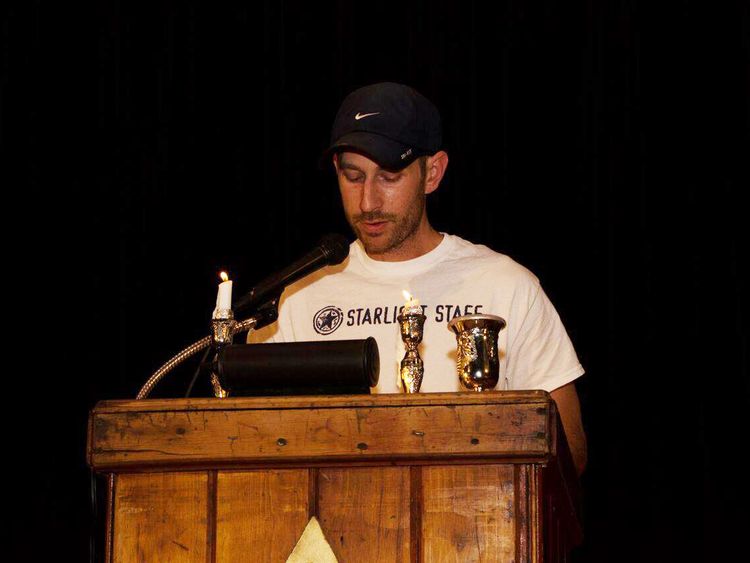 Scott was credited with saving their lives after letting students into a locked classroom to escape the gunman.
"Mr Beigel was my hero and he still will forever be my hero. I will never forget the actions that he took for me and for fellow students in the classroom," student Kelsey Friend told CNN. Friend said she was "100 per cent certain" Beigel saved her life.
"If his family is watching this," Ms Friend said, "please know that your son or brother was an amazing person and I am alive today because of him".
Gina Montalto, 14, was also killed.
The teenager volunteered as a friend for children with special needs and was a flag spinner as part of the marching band's winter guard. Her instructor called her "the sweetest soul ever," according to Sky News.
"Our beautiful daughter, Gina Rose, was taken from us during the tragedy at Marjory Stoneman Douglas High School," wrote Gina's mother, Jennifer.
"She was a smart, loving, caring, and strong girl who brightened any room she entered."
Gina's aunt, Shawn, updated her Facebook with a photo of herself alongside her beloved niece.
"I am so so sorry for you and your family, Shawn. This is senseless, horrific and unimaginable," one person commented. "We are so, so sorry about your family's unimaginable loss. You know your family has our thoughts and prayers, but you also have us for support and as advocates for change. We love you," another added.
Meadow Pollack, 18, has also been named as a victim.
"Her phone, she don't answer," Meadow's father Andrew Pollack said as he searched frantically, as reported by the Orlando Sentinel. "She would have picked up her phone by now. No one knows where she is. We're all sick over this and just praying." Meadow's parents could reportedly hear their daughter's phone ringing out in the school as they endured an agonizing wait for any news.
It was later confirmed that Meadow was among the dead. "An angel was taken away from us in that horrific tragedy," family friend Adam Schachtel said on Facebook. "No words can be said so just prayers and sadness."
Joaquin Oliver, 17, was also named as a victim of the shooting.
PLEASE SHARE my brother was at the school during the shooting, we haven't heard from him. Please please share and contact me if you have any information!!!!

Posted by Andrea Ghersi on Wednesday, February 14, 2018
"I will never forget how you changed my life. I love you forever. My little brother. You are my angel now. 

Joaquin Oliver," wrote 
Ros
s D. Rosenzweig in a tribute on Facbeook.
"Yesterday at the Douglas High School shooting, we lost a very good family friend, a cousin, a brother. The memories you have given my brother and I are times I will always be grateful for," added Alejandro Marin.
"Our battles in 2k, our basketball matches, thanksgiving dinners, you're smile and the love you gave us will stay with me forever. You mean so much to us Joaquin Oliver. The world will never be the same without you buddy. "
Martin Duque Anguiano, 14, was also named as one of those murdered by the gunman.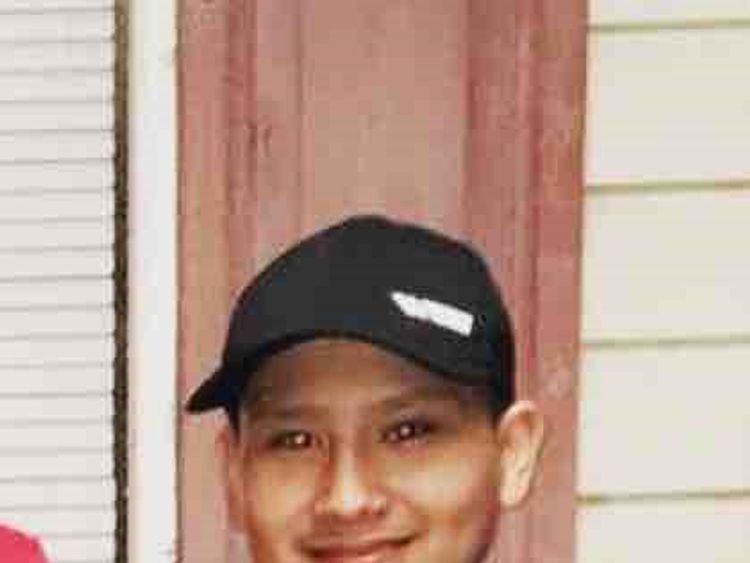 A friend of Martin described him as "one of the nicest people I know."
"I love brother Martin you'll be missed buddy," another friend posted to Instagram. "I know you're in a better place. Duques forever man I love you junior!!! R.I.P Martin Duque!"
His brother Miguel posted a photo of Martin to Instagram and said: "Words can not describe my pain. I know you're in a better place."
Luke Hoyer, a 15-year-old freshman and avid sports player, has also been confirmed among the dead.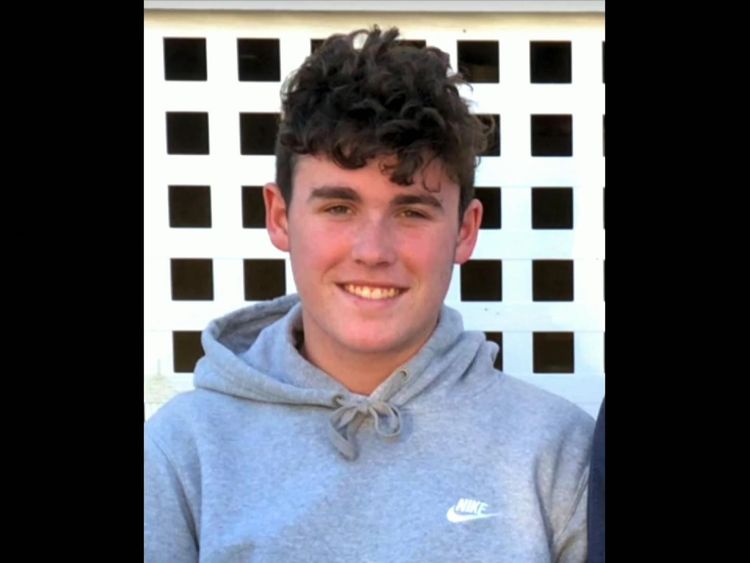 His aunt detailed on Facebook that he had been discovered on the third floor.
"This has devastated our family and we're all in shock and disbelief. Our hearts are broken," Tony Stroud Brownlee wrote. "Luke was a beautiful human being and greatly loved."
Luke was "an amazing individual. Always happy, always smiling. His smile was contagious, and so was his laugh," his cousin, Grant Cox, said.
Alex Schachter, 14, was a musician and played trombone in the school marching band.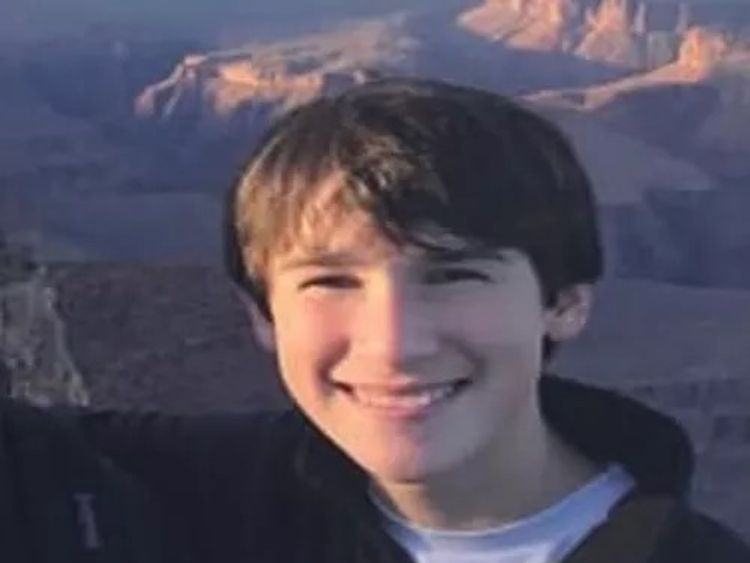 Alex lived with his father, Max Schachter, after his mother died when he was a young child.
Mr Schachter said his son was "a sweetheart of a kid" who "just wanted to do well and make his parents happy."
Peter Wang had dreams of becoming an officer in the US Army. A member of the junior Reserve Officers' Training Corps (JROTC), the 15-year-old reportedly held the door open so other students could escape the gunfire.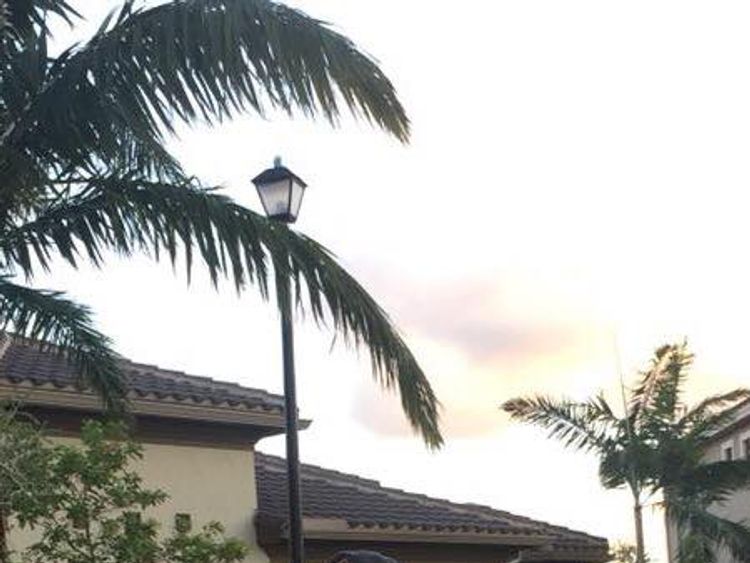 His cousin, Lin Chen, said: "He is so brave. He is the person who is genuinely kind to everyone. He doesn't care about popularity. He always like to cheer people up. He is like the big brother everyone wished they had."
Helena Ramsay, 18, was due to go to college next year.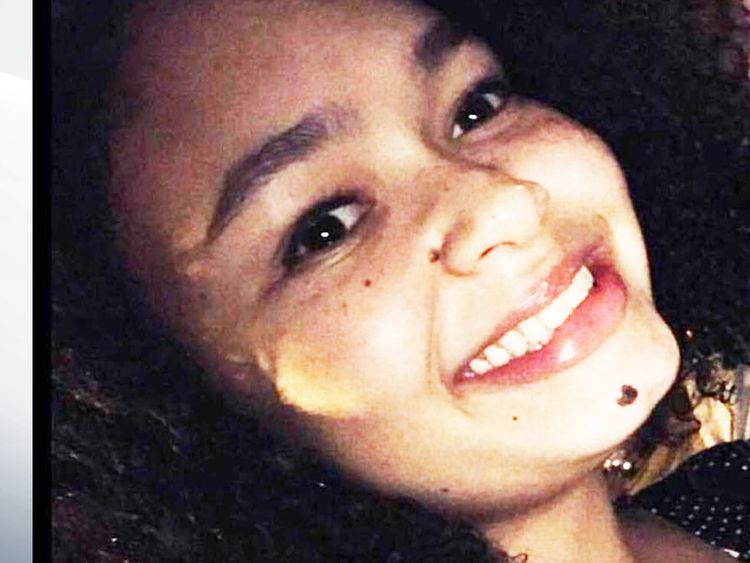 She was "smart, kind hearted and a thoughtful person", a relative posted on Facebook.
"Though she was some what reserved, she had a relentless motivation towards her academic studies, and her soft warm demeanour brought the best out in all who knew her."
"She was so brilliant and witty, and I'm still wrestling with the idea that she is actually gone," the post added.
Carmen Schentrup, 16, was a 2017 National Merit Scholarship semi-finalist.
Her cousin Matt Brandow said on social media. "the smartest and most intelligible 16-year-old I've ever met."
"You'll be remembered forever," he added.
Cara Loughan, 14, was an Irish dancing enthusiast.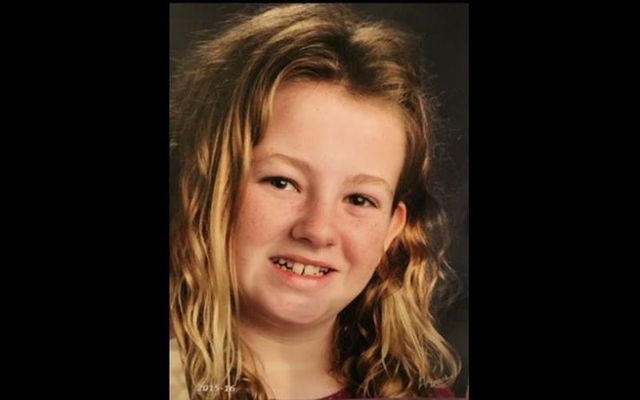 "This morning, I had to tell my 8-year-old daughters that their sweet cousin Cara was killed in the shooting at Stoneman Douglas High School yesterday," Cara's aunt, Lindsay Fontana wrote on Facebook. "We are absolutely gutted. Cara was 14 years old. She was an excellent student, she loved the beach and she loved our girls."
Fontana added: "While your thoughts are appreciated, I beg you to DO SOMETHING. This should not have happened to our niece Cara and it can not happen to other people's families."
Alaina Petty, 14, was a member of the Mormon Church and "loved to serve," according to her family.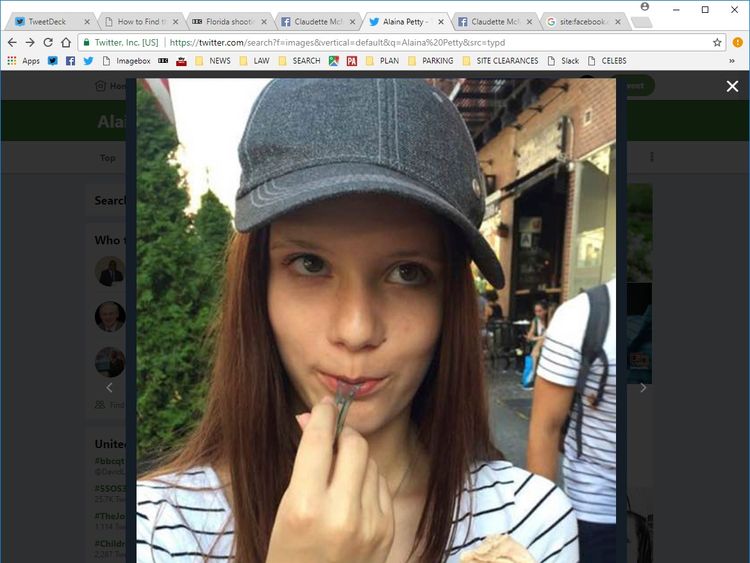 "While we will not have the opportunity to watch her grow up and become the amazing woman we know she would become, we are keeping an eternal perspective," her family added.
"Once again we find ourselves as a nation and as communities faced with a tragic loss of life and incomprehensible sorrow," Alaina's church said in a statement.
"We unite our prayers with millions of others who are mourning and praying for them."
Nicholas Dworet, 17, was an excellent swimmer.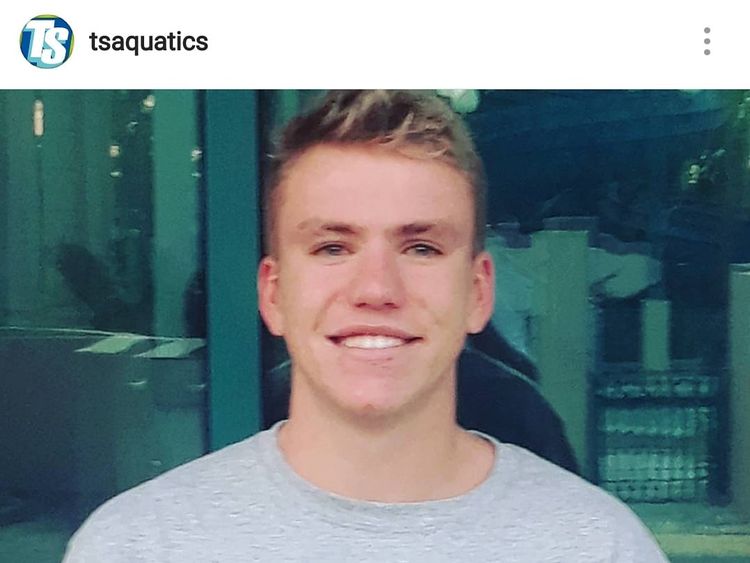 "He was an amazing person as well as a great swimmer. A happy young man who embodied the values of our program," his swimming club wrote.
"A young man who had changed his life recently and was on a major up swing in his life."
The stories being retold by many of the students caught up in the brutal shooting are nothing short of harrowing.
One student named Alex, told South Florida News WSVN7, that she was inside a classroom when the gunman walked past. She and others threw themselves into a room that her teacher had unlocked for them. Tragically, as their teacher, Scott Beigel, tried to lock them in, he was shot.
"So we heard our fire alarm for the second time that day which is weird," she said
"We all got upstairs and into the classroom, and when he tried to unlock the door, me and a couple other people ran in, and as he was closing the door, he was actually shot and killed right there."
Footage has emerged of SWAT teams scouring the school to try and locate the shooter.
My little brother just sent me this video of the swat team evacuating his classroom at stoneman douglas. So scary but glad he's safe. @nbc6 @CBSMiami @NBCNews @wsvn @CBSNews pic.twitter.com/XNTtra221q

— Melody (@Melody_Ball) February 14, 2018
At a family reunification center set up at the Fort Lauderdale Marriott Coral Springs Hotel, Golf Club & Convention Center, Rabbi Avraham Friedman has been comforting parents who "are in agony."
Praying for everyone involved in today's shooting at Marjory Stoneman Douglas High School. My victim advocates will be available in full force to help the victims and their families with any services they need.

— Fla. AG Pam Bondi (@AGPamBondi) February 14, 2018
"The not knowing is worse to an extent, because there is so much agony," Friedman said, as reported by the Orlando Sentinel "There is so much agony that is present."
"We're just being there, supporting," Friedman added. "There is really nothing you can say. It's so horrible and senseless."
"This is a tragedy that will change the face of our community, it will definitely change the face of the community. Something so horrific, so tragic, you got to be made of stone not to be changed by this forever."
Cruz gunned down three people outside the school, before entering the building and killing another 12. "It's catastrophic. There really are no words," Israel later tweeted.
The Sheriff added: "I'm absolutely sick to my stomach to see children who go to school with backpacks and pencils lose their lives."
The shooter, 19-year-old Nikolas Cruz, has confessed to the killings, according to the BBC. He told police how he arrived on campus and began shooting students before abandoning his weapon and escaping, according to a court document.
He has appeared in court charged with 17 counts of premeditated murder.