Former President George W. Bush and his wife Laura have paid their respects to the late evangelist Billy Graham, visiting his coffin at the Billy Graham Library in North Carolina alongside Billy's son Franklin and many other members of the Graham family. During the visit, Bush gave an address in which he touched on the tremendous influence Rev. Graham had on his own life.
"Laura and I are honored to come and pay our respects to the Graham family," the 43rd President said.
President George W. Bush Visits with Graham Family

"Billy Graham and Dad were great buddies, and I know he wished he could come too."Listen to what else George W. Bush had to say when he came by the Billy Graham Library to pay his respects along with Mrs. Bush.

Posted by Billy Graham on Monday, February 26, 2018
"And more importantly to be able to come and say goodbye to a person who is influential in our lives and influential in the lives of millions."
"If there's such a thing as a humble shepherd of the Lord, Billy Graham is that person," the former President continued. "I'm unbelievably blessed to have met him."
Bush talked of the close friendship between Billy and his own father, 93-year-old President George H.W. Bush. "I also had the honor of bringing my mother and dad's greetings to Franklin and the family," Bush said in his address.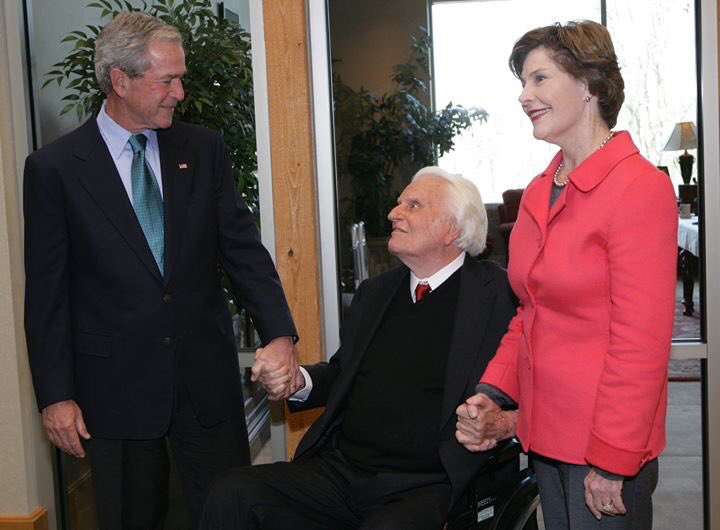 "Billy Graham and dad were great buddies. I know he wished he could come too, but he's not moving around much these days – but his spirit and heart are here."
"God Bless Billy Graham," Bush concluded.
"I appreciate President George W. Bush and his wife Laura W. Bush coming to pay their respects to my father today in Charlotte," Franklin Graham posted to Facebook. "It was so good of them. My father would have been honored. We shared some great memories."
Bush has talked at length of the profound influence Rev. Graham had on him as a young adult. "I was captivated by him," Bush wrote of his first encounter with Graham in 1985, at his grandmother's home in Maine. "He had a powerful presence, full of kindness and grace, and a keen mind. He asked about my life in Texas. I talked to him about Laura and our little girls."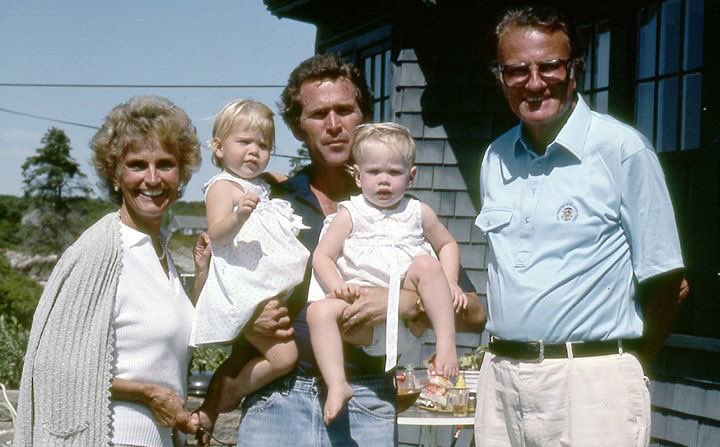 "He told me about one of the Bible's most fundamental lessons: One should strive to be better, but we're all sinners who earn God's love not through our good deeds, but through His grace," Bush recalled. "It was a profound concept, one I did not fully grasp that day. But Billy had planted a seed. His thoughtful explanation made the soil less hard, the brambles less thick."
"He's willing to preach to the most powerful and the least powerful," Bush said in a 2010 interview, adding that Graham's humility completely "disarms you," making him a highly gifted minister. "When I was president I was thankful that Billy came to the White House. He had no political agenda; he had an agenda of the Lord."
"His humility and love for God and Christ can overwhelm the cynic. And I was a cynical person. His spirit overwhelmed me," Bush added.
Pray for the Graham family as they prepare to host Billy's funeral tomorrow.