Police have revealed that 23-year-old Austin bomber Mark Anthony Conditt recorded a 25-minute video confession before killing himself in an explosion as he was confronted by police. Despite leaving lengthy explanations of how he planned to construct and send the explosive devices, authorities claim that the man did not disclose a clear motive for the killings.
READ: Media Labels Austin Bomber a 'Devout Christian' Without Any Supporting Evidence
"It is the outcry of a very challenged young man talking about challenges in his life that led him to this point," Austin police Chief Brian Manley said of the video, as reported by CNN. "I know everybody is interested in a motive and understanding why. And we're never going to be able to put a [rationale] behind these acts."
I'm proud of the Austin Police Dept. & their Chief, Texas DPS, and all the local, state & federal officials who worked around the clock to end the #AustinBombings. @Austin_Police @TxDPS #txlege #BackTheBlue pic.twitter.com/wblhc5WlNf

— Greg Abbott (@GregAbbott_TX) March 21, 2018
Conditt's bombing attacks left two people dead and four others injured. Police explained that the 25-minute video was found on the bomber's cell phone after investigators inspected his body and vehicle. In the video, Conditt speaks in detail about the construction and components of the bombs he had built. A motive, however, remains unclear. Conditt never mentioned rationale, the presence of hate toward a particular group, nor any links to a particular terror group.
While searching Conditt's home in the Austin suburb of Pflugerville, authorities discovered components for making bombs of a similar type to those that have exploded over the past few weeks. Residents from the blocks that surrounded Conditt's home were asked to evacuate as a precaution while the police conducted a sweep of the property.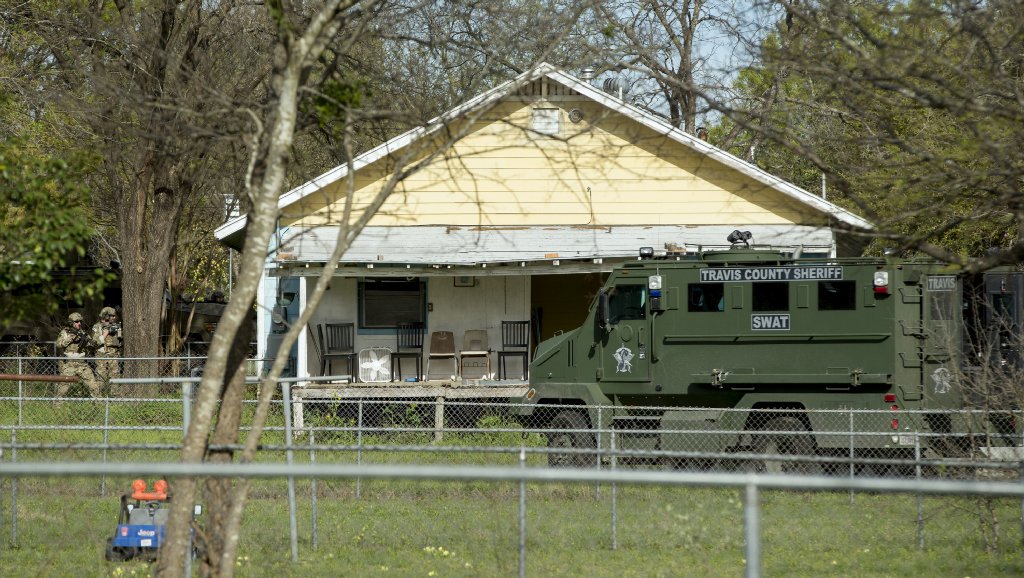 "You would never think it's going to happen over here because everything was happening down south," local resident Frank Alvarado told KXAN-TV. "You never think it's this close to home — I'm just two blocks away."
Conditt's two roommates have been detained and questioned by police in order to determine whether or not the attacker was working alone. Jennifer Whiters said her son moved to Conditt's three-bedroom home around three months ago after a friend let him know that a room was vacant.
"Nothing seemed out of the ordinary," Whiters told KXAN. "We didn't suspect anything. He didn't suspect anything."
(H/T: CNN)