A determined Alabama teenager has been gifted a car after he was spotted trekking to his high school graduation on foot.
HERO: Malian 'Spiderman' Who Scaled 4 Stories to Rescue Child Awarded French Citizenship by President Macron
Photos of Corey Patrick walking in his full graduation dress surfaced on Facebook last week and were quickly picked up by local news outlets.  The high school senior has spent the past year getting up at 4:30 a.m. to make the daily commute to Tarrant High, according to WRBC-TV. Though the journey is only about ten miles from his school,  it takes around 90 minutes to complete on public transportation.
You tell me this ain't Determination he got on my bus to go to his Graduation no one was with him I pick him in Elyton…

Posted by Dee Bee on Monday, May 21, 2018
Patrick's family relocated to the West End neighborhood just before his senior year, but the resolute 19-year-old was utterly determined to finish his senior year and graduate on time, with his friends.
"I had to do what was necessary for me to walk this year," he told WBRC. And so, he walked!
When the photo of Patrick making his way to graduation began circulating on social media, local radio host Rickey Smiley appealed to his followers to help track the teenager down.
After finally locating the student, Smiley gifted Corey and his family a brand new car Friday to congratulate him on his graduation and to commend him on his admirable resolve and commitment to his education.
"He's a great young man. He's very quiet, reserved, humble and he gets a little hardheaded sometimes, but he's a very obedient child and I'm proud of Corey," the teen's mother, Felicia White, said.
"Corey was getting up at 4:30 in the morning and had to be at the bus stop at 5:41 in the morning for the last year," White added. "Even when he would get out of school he couldn't get from that side of town until 5:19 when the bus runs back over there. So he doesn't make it back this way until about 6:30 or 7 o'clock."
BIG SURPRISE for Corey Patrick. @RickeySmiley gave the high school graduate this new SUV after he got up at 4A all year to get to the bus stop to go to school @WVTM13 #wvtm13 #determination pic.twitter.com/6fgzpqKDWy

— Marlei Martinez (@MarleiWVTM13) May 25, 2018
"Corey is an inspiration to us all," said the Program Director for 95.7 Jamz, the station on which Smiley works as a morning show host. "His determination for success must be praised and recognized. Corey teaches us all a great lesson about endurance and how to push through no matter our circumstances."
We did it!! We gave Corey Patrick a car of his own!!!! pic.twitter.com/KFwwmUn7Gm

— Rickey Smiley (@RickeySmiley) May 25, 2018
Patrick has since received a full scholarship to Jacksonville University, according to WIAT-TV. The teen told Smiley he plans to study computer science.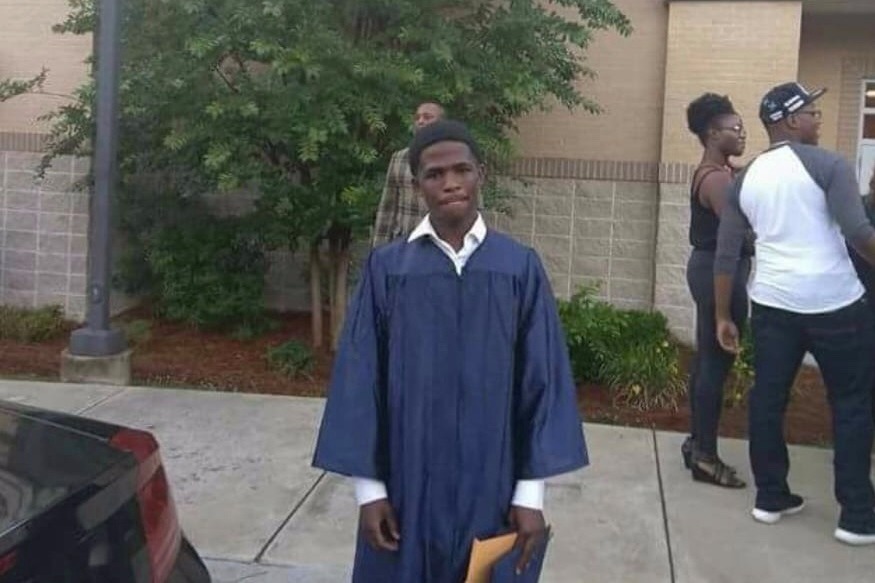 A GoFundMe campaign has been set up for Corey to help cover additional college expenses. So far, it has raised over $25,000.
"Congratulations and best wishes! Your tenacity and determination will take you far in life. May your future be filled with much success and happiness. Best of luck to you!" one person commented on the campaign page.
"Congratulations to you Corey! Good luck in college and continue to always do your very best. Great things will come from you!" another added.
"You are an amazing young man with a bright future ahead of you. Good luck in college and congratulations on your scholarship. It is well deserved."
(H/T: WBRC-TV)