The personal, annotated Bible of late singer Whitney Houston is up for sale for the whopping sum of just under $100,000. The Bible was left behind when she moved out of her Newport Beach house and is now being sold by her former landlord.
'Only God Could Have Done It': Rock Star's Radical Transformation From Hating Religion to Loving Jesus
According to TMZ, the owner discovered the Bible in a box along with some clothes and CDs sat by the trash after she'd moved out. Whitney's notes can be seen in the margins, many of which document key life events. For example, under a verse about marriage, Whitney scribbled in her name and husband Robert B. Brown, along with the date July 18, 1992, which matches up to her wedding day.
Despite selling the home in 2012, the owner said he wanted to hold onto the Bible as it was "interesting." Many of the items, which he was entitled to keep, were left behind at the property.
Houston's earliest songs were sung at church, and she often spoke of her strong Christian faith. Indeed, according to BeliefNet, Whitney spoke of "really wanting to see Jesus" shortly before her untimely death. The evening before she was found dead in her Hollywood hotel room, the superstar vocalist performed an emotional rendition of "Jesus Loves Me" at the Tru nightclub in Hollywood.
Here's another incredible rendition of it earlier in her career:
"I'm gonna go see Jesus. I want to see Jesus," she told her friends following the performance.
The Bible is being sold by the Moments in Time auction house for $95,000.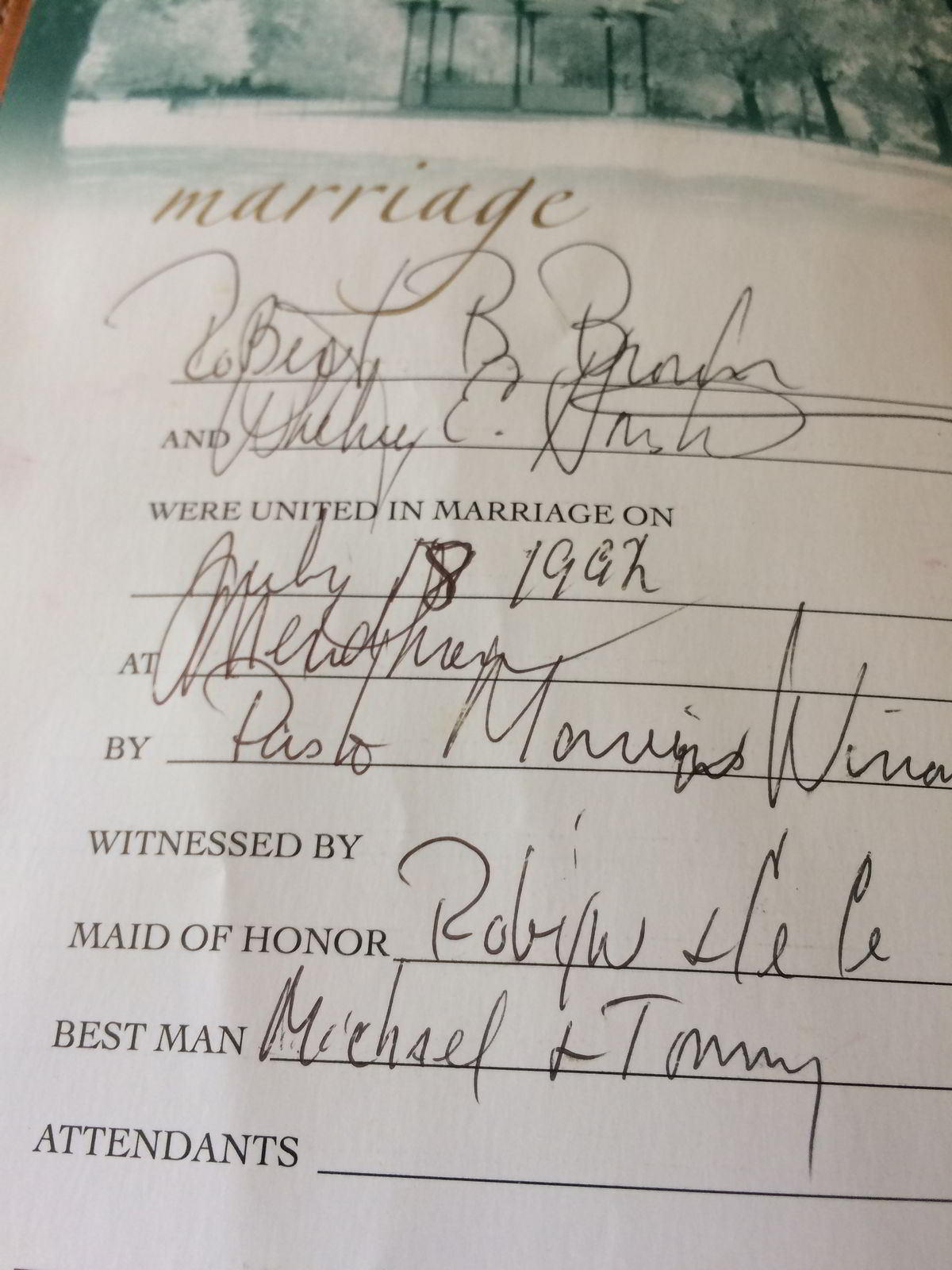 (H/T: TMZ)