The family and friends of the late Sen. John McCain paid their respects to the hero war veteran yesterday at a private memorial service held in the Arizona Capitol.
Dana Perino Reveals the Incredible Lesson John McCain and George W. Bush Taught Her About the Power of Forgiveness in Politics
Both McCain's daughter, "The View" co-host and Fox News contributor Meghan McCain, and his widow Cindy McCain, attended the emotional service. But the most powerful image captured at the solemn event was of Meghan, clutching her father's coffin and weeping uncontrollably.
McCain, 81, died Saturday after a battle against an aggressive form of brain cancer.
The senator's body will lie in the U.S. Capitol Rotunda on Friday before being transported to Maryland for a private service at the U.S. Naval Academy in Annapolis on Sunday. He will be buried next to fellow Naval Academy classmate, Adm. Chuck Larson.
A couple of days after her father passed, Meghan McCain shared a powerful letter.
"Please read my father's farewell letter to the country he loved so much," she implored.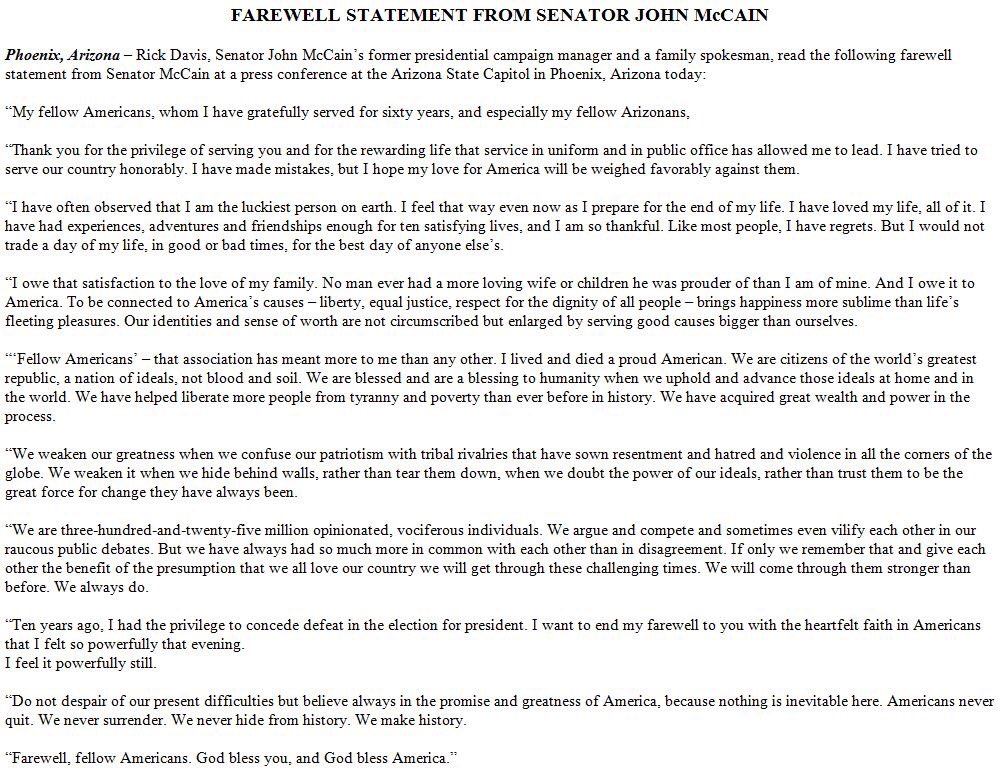 Cindy McCain also took to social media following her husband's death.
"My heart is broken," she tweeted. "I am so lucky to have lived the adventure of loving this incredible man for 38 years. He passed the way he lived, on his own terms, surrounded by the people he loved, in the place he loved best."
Pray for the McCain family at their time of profound grief.