Lauren Daigle is topping charts and breaking records, with no sign of stopping in the near future. Last week, the Christian artist and Grammy-nominated singer broke through the Billboard Top 40, landing at number 34 with her song "You Say."
Watch Lauren Daigle Sing 'You Say' on 'Good Morning America'
"You Say" has been on Billboard's Top 100 for the past 26 weeks, slowly inching its way closer to the number 1 position.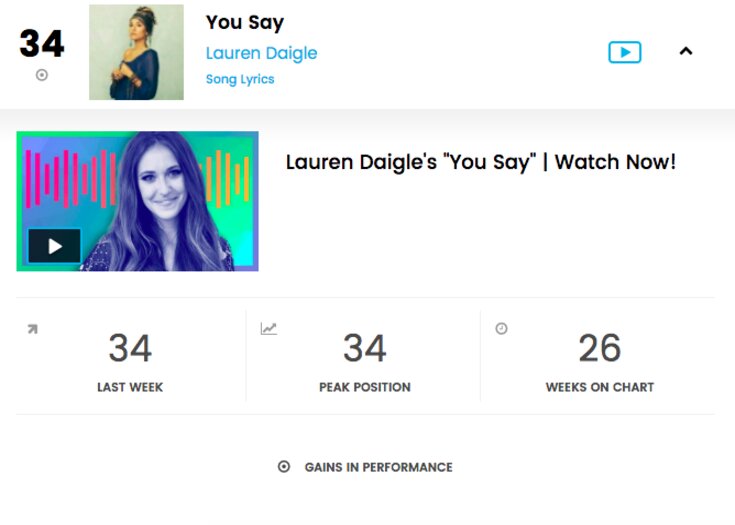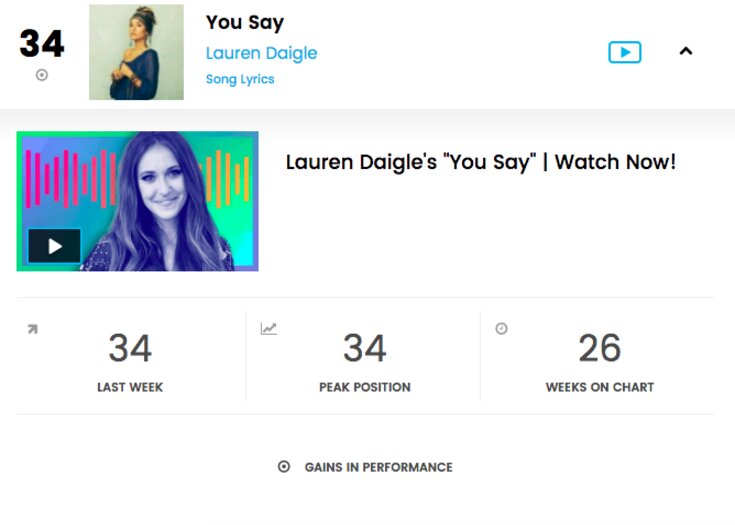 Not only has she reached number 34 on the Billboard Top 40, but "You Say" has been sitting at number 1 on the Christian Top 50 for 25 weeks now. It has been on the charts for 27 weeks total.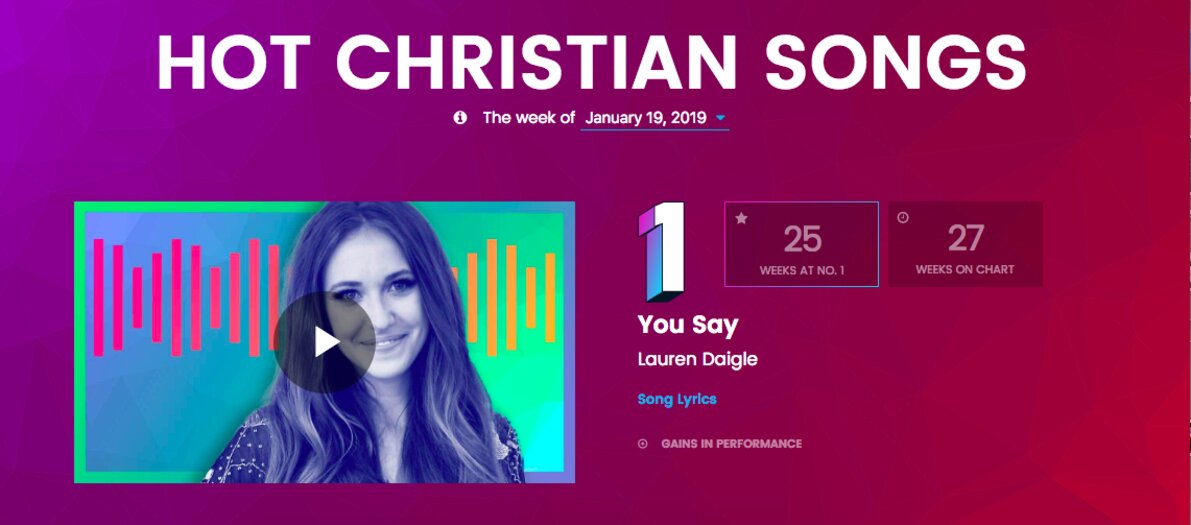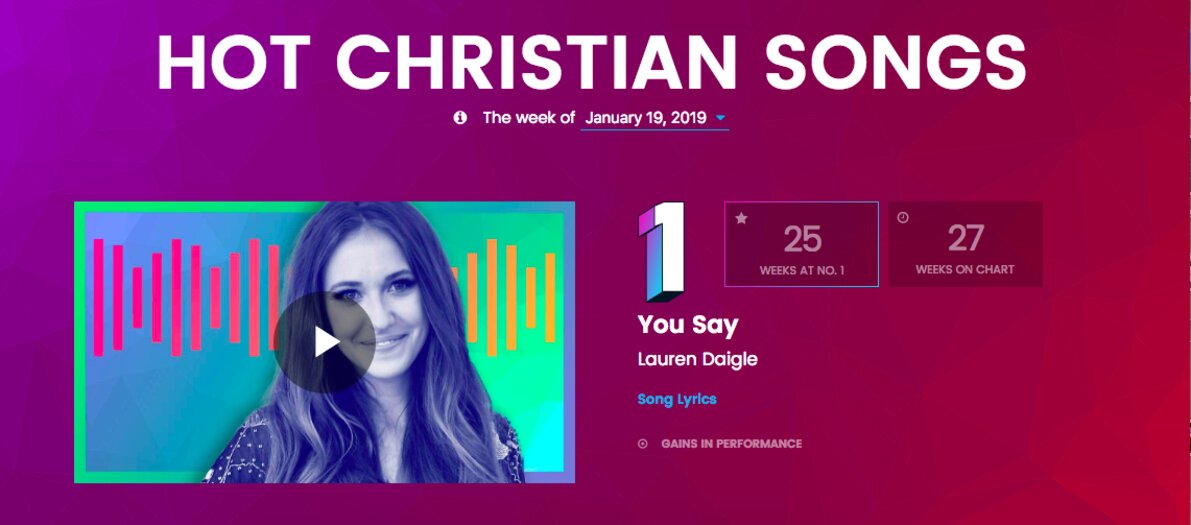 This week Daigle also became the first female artist to be in the top 10 for both the Christian Airplay category as well as Adult Pop Songs. Daigle's team tweeted out her excitement about the news, announcing her momentous achievement.
"You Say" has become the FIRST SONG by a female artist to be top 10 on both the Christian Airplay & Adult Pop Songs chart!! – Team LDhttps://t.co/v83SrNZRfx

— Lauren Daigle (@Lauren_Daigle) January 10, 2019
Part of the reason the Christian singer has seen a rise in popularity with her song "You Say" is due to radio programmers around the country welcoming her music with open arms.
Chase Murphy from KHMX Houston PD revealed to Billboard that he added "You Say" as a research project at first, to see how their audience reacted to the Christian song.
"From time to time, Christian songs hit consumption levels that force us to take notice," Murphy told Billboard. "We put 'You Say' into research to see if our audience was aware of it, since only the Christian station in town was playing it and we share very little audience. Research confirmed that this was a song we needed to embrace sooner rather than later."
Jill Roen, program director and music director at Adult Pop Songs reporter KSTP Minneapolis said that whether or not people knew Daigle, the song resonated with many.
"A segment of our audience is familiar with Lauren Daigle from Christian radio, but whether they know her or not, the song connected quickly," Roen told Billboard.
KSTP program director Leighton Peck said that the similarities between singer Adele and Daigle's voices also drew in an audience.
"I think people from Christian radio know Lauren and love the song, and most of our listeners think it's an Adele song until they realize it isn't through our on-air promotion," Peck said.
This month, during an interview with 104.3 FM, Daigle announced that she doesn't see herself as much as a Christian artist as she does a regular artist.
"I feel like those labels get put on you by other people," Daigle said. "I was reading articles, I read them here in there, and one of them said Christian artist and the other ones said just artist. But I think part of me is just an artist because it encompasses everything. That's kind of how I see myself."
In an interview with The Christian Post in October, Daigle stated that just because her music held cross-over appeal, did not mean she was leaving one genre for the other.
"[My music] is having crossover appeal, but it doesn't mean that I'm leaving one for the other or that I'm going to be swept up by one thing or the other. For me, it's like, 'Oh, everything just got even more clear.' Everything just got clearer as to why it is that we go and love people who are outside of the walls of our church, outside of the walls that we're comfortable with," Daigle said.