During his State of the Union address Tuesday evening, President Donald Trump noted two important dates the United States will celebrate this year: the 75th anniversary of D-Day, which marked the beginning of the Allied liberation of Europe, and the 50th anniversary of the moon landing.
Trump Calls on Congress to 'Cherish Innocent Life,' Wipe Out Late-Term Abortion
Trump first honored three veterans in attendance who fought on D-Day.
"On D-Day, June 6, 1944, 15,000 young American men jumped from the sky and 60,000 more stormed in from the sea to save our civilization from tyranny," he noted. "Here with us tonight are three of those incredible heroes, Private First Class Joseph Riley, Staff Sergeant Irving Locker and Sergeant Herman Zeitchiek."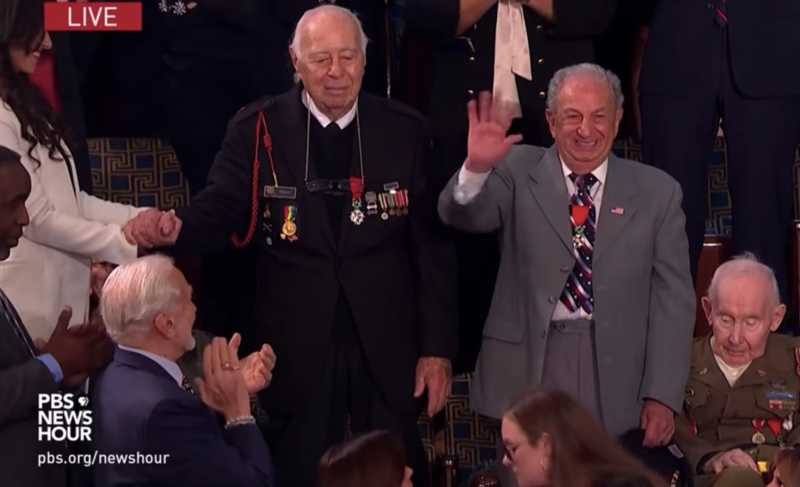 "Gentlemen, we salute you," the president said.
Trump went on to honor another special guest, Buzz Aldrin, who was one of the Apollo 11 astronauts who planted the American flag on the moon in 1969. When his name was announced, Aldrin stood to salute the commander-in-chief.
With Buzz Aldrin in attendance, Pres. Trump says, "This year American astronauts will go back to space on American rockets." https://t.co/aiCxLU221a #SOTU pic.twitter.com/mMVhfxVBOe

— ABC News (@ABC) February 6, 2019
Proud to serve! #USA pic.twitter.com/aXAOaWAz2D

— Buzz Aldrin (@TheRealBuzz) February 6, 2019
Later in his address, President Trump circled back to the World War II veterans, noting that Herman Zeitchik was among the American soldiers who helped to liberate Dachau nearly a year after the D-Day invasion.
Also among Trump's special guests was Holocaust survivor Joshua Kaufman, who was a prisoner at Dachau when Zeitchik and a group of his fellow soldiers came to rescue him.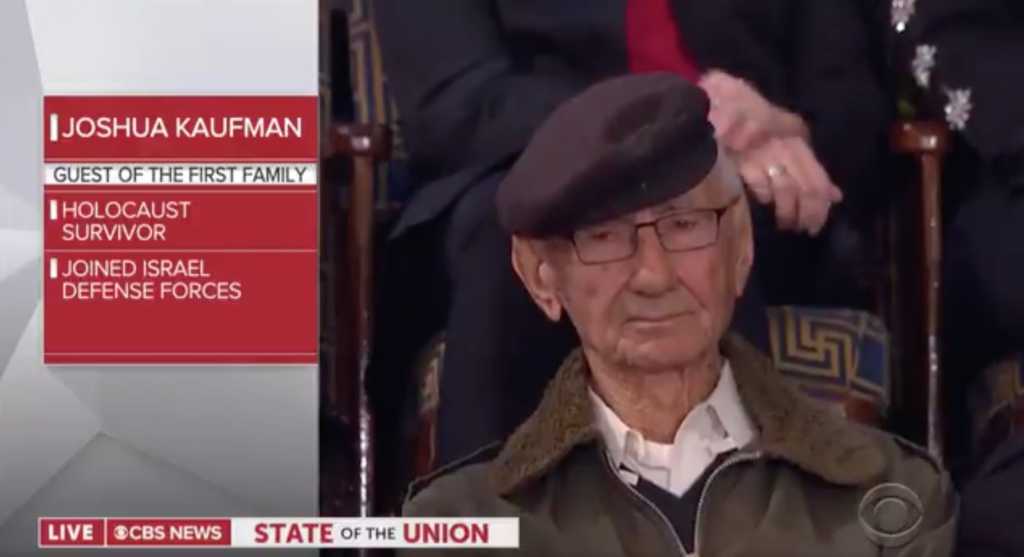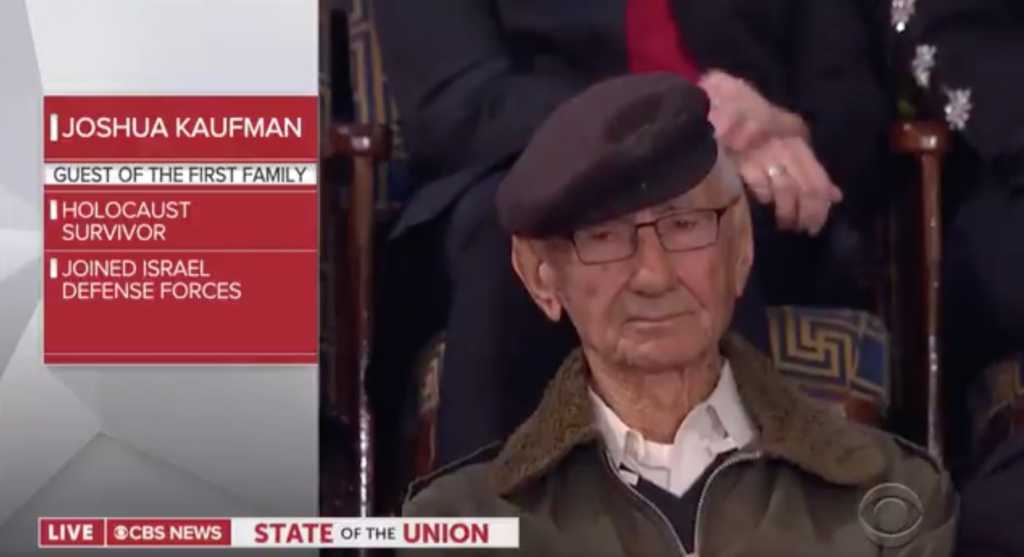 "Almost 75 years later, Herman and Joshua are both together in the gallery tonight, seated side by side here in the home of American freedom. Herman and Joshua, your presence this evening is very much appreciated. Thank you very much. Thank you," the president said.
WATCH: Holocaust survivor Joshua Kaufman, who was a prisoner in Dachau, is seated in House chamber next to Herman Zeitchik, a WWII veteran who helped liberate the concentration camp; both men are recognized by Pres. Trump https://t.co/DLXbOik5n0 pic.twitter.com/gDiAnxDsbh

— CBS Evening News (@CBSEveningNews) February 6, 2019
Kaufman helped Zeitchik to stand and gave him a salute as Trump commended him for his service.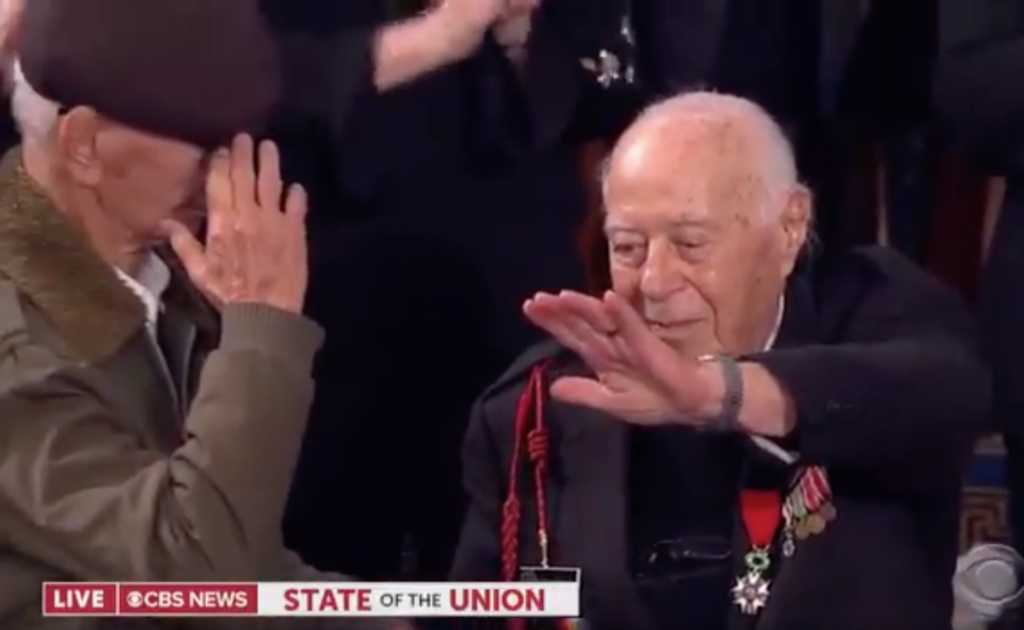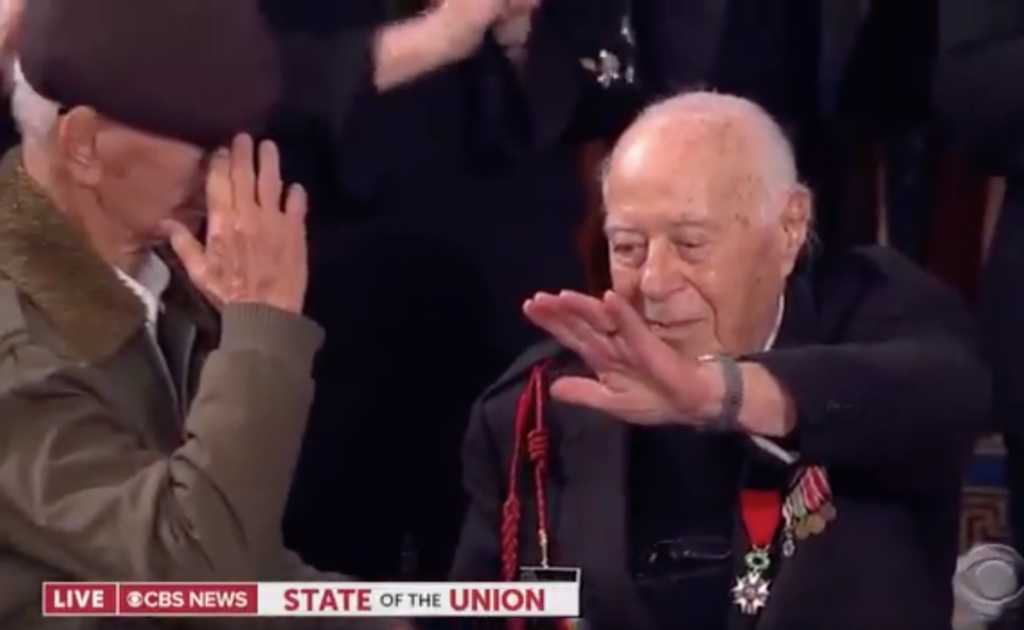 "When American soldiers set out beneath the dark skies over the English Channel in the early hours of D-day, 1944, they were just young men of 18 and 19, hurdling on fragile landing craft toward the most momentous battle in the history of war," Trump continued. "They did not know if they would survive the hour. They did not know if they would grow old. But they knew that America had to prevail. Their cause was this nation and generations yet unborn. Why did they do it? They did it for America, they did it for us."