Last week, Faithwire shared the heartbreaking story of one British couple who aborted their daughter at 22 weeks after learning she would likely be born with Spina Bifida, a serious birth defect that would make life "challenging" for their family. In interviews with several U.K. news outlets, the couple stressed that their decision was one of love and compassion for their daughter, stemming from their desire to spare her great suffering.
After publishing the piece, we were overwhelmed by the responses we received from readers who courageously bucked societal norms and "expert" opinions and trusted in God's plan for their children. These faith-filled testimonies inspired the idea for our "Life Is Beautiful" series, a collection of personal accounts highlighting the ultimate blessing of choosing life.
Below is  part one of our series, a testimony from reader and mother, Carissa Beard Corson.
—
I want to preface this by saying that this is not just a pro-life story, but a live-life-abundantly-no-matter-what-God-gives-you story.
In January of 2011, my husband and I found ourselves pregnant with our second child. It was a typical pregnancy from all outward appearances. At our 20-week ultrasound we found out that it was a girl! It was at this ultrasound that questions also started to arise … she was particularly small — in fact, her measurements were lagging two weeks behind my estimated due date.
"OK, so she'll be petite, no big deal," we told ourselves. Well, our OB wanted us to have another ultrasound at our next month's appointment just to check up on her growth. Another month rolled around and at this ultrasound our little girl's growth lagged 3 weeks behind schedule and she had a two-vessel umbilical cord (normal umbilical cords have three vessels: 2 arteries, 1 vein), which is a marker for further abnormalities. We were referred to a high-risk pregnancy doctor. It was heavily suggested that we have an amniocentesis to make sure all her chromosomes were in place.
As we waited for the results to come back, we stayed fairly confident that there was nothing seriously wrong with our baby. I prayed continually for the health of my baby. At one time, the Lord really pressed upon me that everything would be "OK," which gave me peace. Two weeks later, our amniocentesis results were revealed. There was a deletion on our little girl's fourth chromosome, a diagnosis of Wolf-Hirschhorn Syndrome, a rarity occurring in 1 in 50,000 pregnancies.
Wolf-Hirschhorn syndrome has many characteristics, but some of the most common are extremely small stature and size, mental and physical delays, seizures, GI issues, abnormal facial features, immune deficiency and organ anomalies. Statically, 33 percent of children with this syndrome will not reach their second birthday. We were in total shock! And this did not feel "OK," like the Lord had reassured me earlier. Selfishly I thought, "Things like this don't happen to us; maybe other people, but not us."
Surprisingly, the medical professionals were very supportive of us keeping the baby and did not mention abortion. This was not the case in our personal lives, as rumors reached our ears that several individuals thought we shouldn't put ourselves through the pregnancy and raise a child with such needs. This would affect our lives forever.
The grief was overwhelming at times, but we held on to our deep rooted faith, knowing that God had a plan for this child and our family, so we continued on with the pregnancy.
In September of that same year, our daughter, Ava, was born full-term at 5 pounds, 2 ounces, even though doctors were certain she wouldn't be over 4 pounds at birth. She spent 9 days in the NICU. She had a small heart defect. She had difficulty eating sufficient amounts of food, and therefore, weight gain was an issue. Severe reflux developed shortly after birth causing her to throw up nearly everything she took in. And at 7 months old, she had her first seizure, which lasted 4 grueling hours.
Although we knew that raising a medically fragile special needs child would be stressful in many ways — emotionally, physically, financially — until you actually live it, it's impossible to fully understand. The first couple of months were particularly difficult for me emotionally and spiritually. People often say all babies do is "eat, sleep and soil their diapers." But with Ava, she did very little of any of these things, which worries a mother to death, stresses her out to the max and makes her feel like the worst kind of failure. Just keeping her alive and well was a 24/7 job.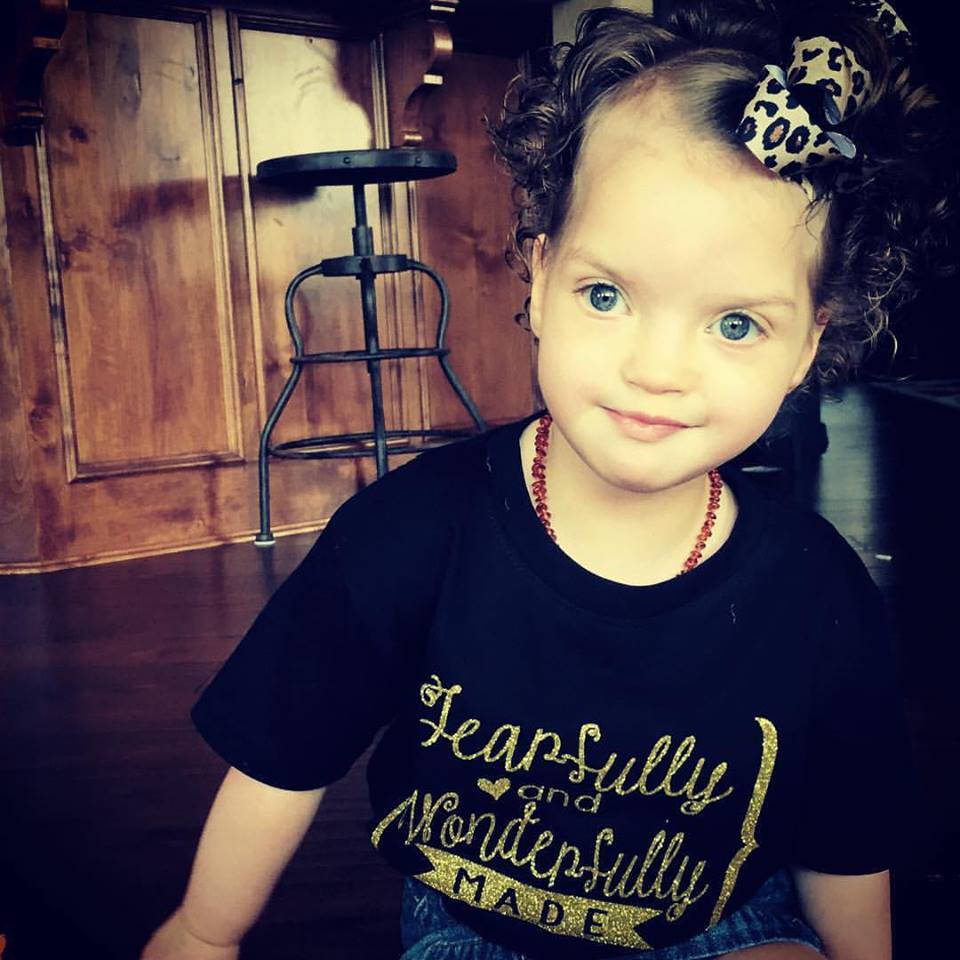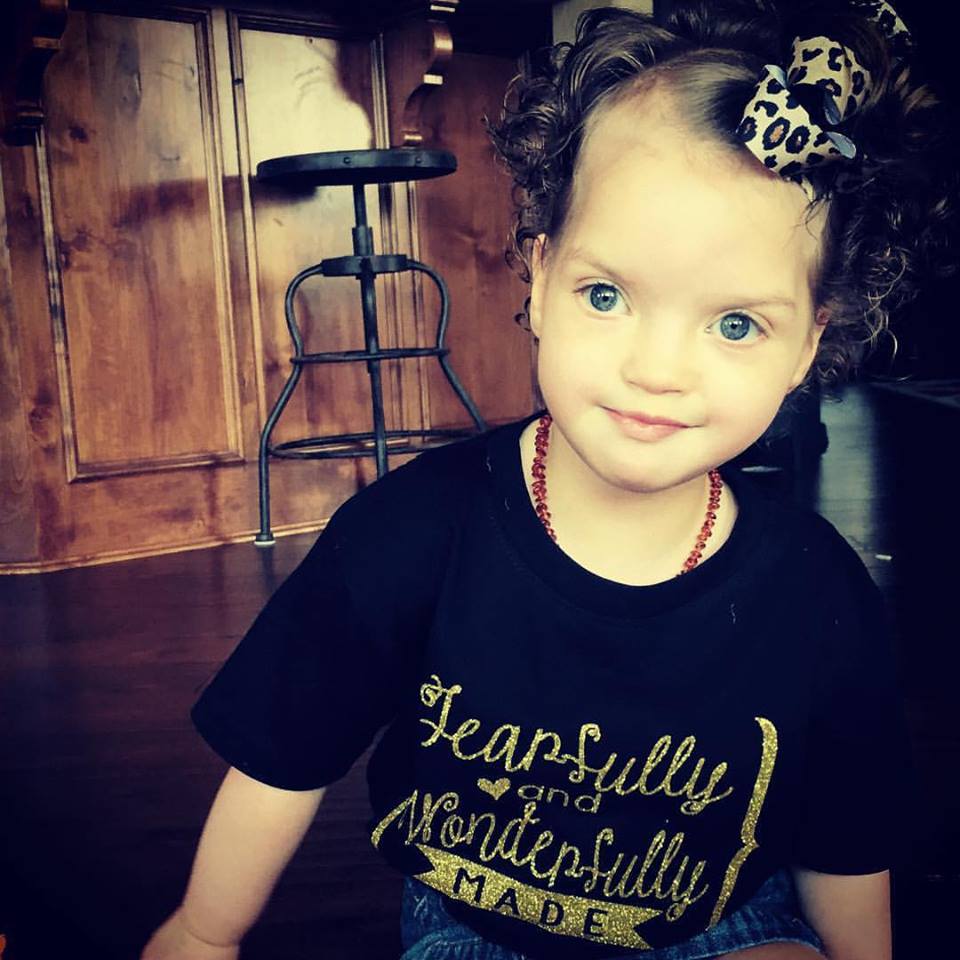 On top of that, the grief was overwhelming. Even though Ava was still alive, many parts of a "normal" life were dead: the prospect of her growing into a woman who would be able to drive a car and live independently, get married, have children of her own and possibly even walk and talk were gone.
We had to say goodbye to the "normal" all-American family. Accepting the fact that we had an unhealthy child and our lives would be forever changed was a hard reality we wanted to face, and embracing it was one of the most difficult things I've had to do in my life.
It was during the first couple of months of Ava's life that I became angry with God and questioned Him: "Why?! Why did this have to happen to me?!? Are You even real?!? And if You are real, You surely can't be loving to allow this to happen."
These were just a few of the things I said in my mind. My husband, Jeremy, began to worry about me. He called our pastor and his wife over to our home to talk, minister to me and encourage me. They had recently loss their only child, and even though the circumstances were different, they were able to use their hurt to comfort me. Knowing I wasn't alone in my grief, and remembering everything I knew to be true about God up until this point helped to lift me from my despair.
I remember one evening in particular: as I held Ava, feeding her her last bottle of the day, I prayed, and the Lord said to me, "I love her more than you ever could. I gave her life and I can take it away. I gave you Ava so that her situation would glorify Me."
Instantly, the stress and the grief began to melt. The reality that it wasn't up me to sustain her life, but she, just like my other children, was completely and totally in His hands, was the greatest comfort. Knowing I wasn't in control and didn't need to be in control, and that God could handle anything and everything that was thrown at us, was the relief I needed.
Many special needs parents (and even regular parents) I know experience fear and anxiety over their children, living in a world of "What's next? What tragedy is waiting for my child around the corner?" I'm here to tell you, "God has not given us a spirit of fear, but of power and of love and of a sound mind." (2 Timothy 1:7). He wants to be the one to lessen our fears, to give us peace. He wants to send others into your life to accomplish this as well. I am truly humbled and thankful for family, friends and fellow church members that God has used and still uses to help us stand firm and help proclaim the message we have through Ava.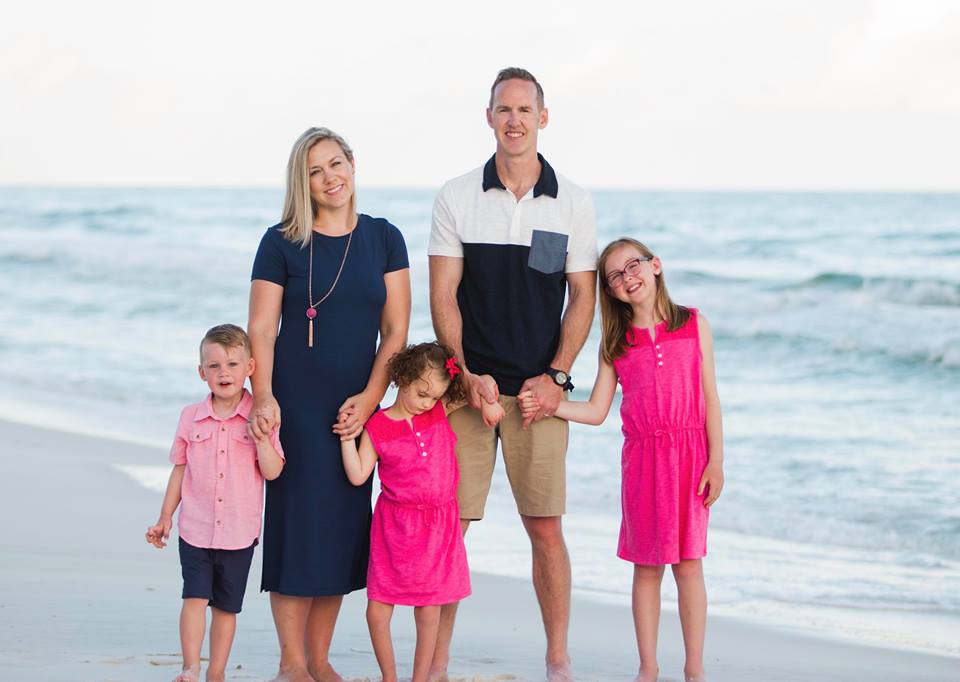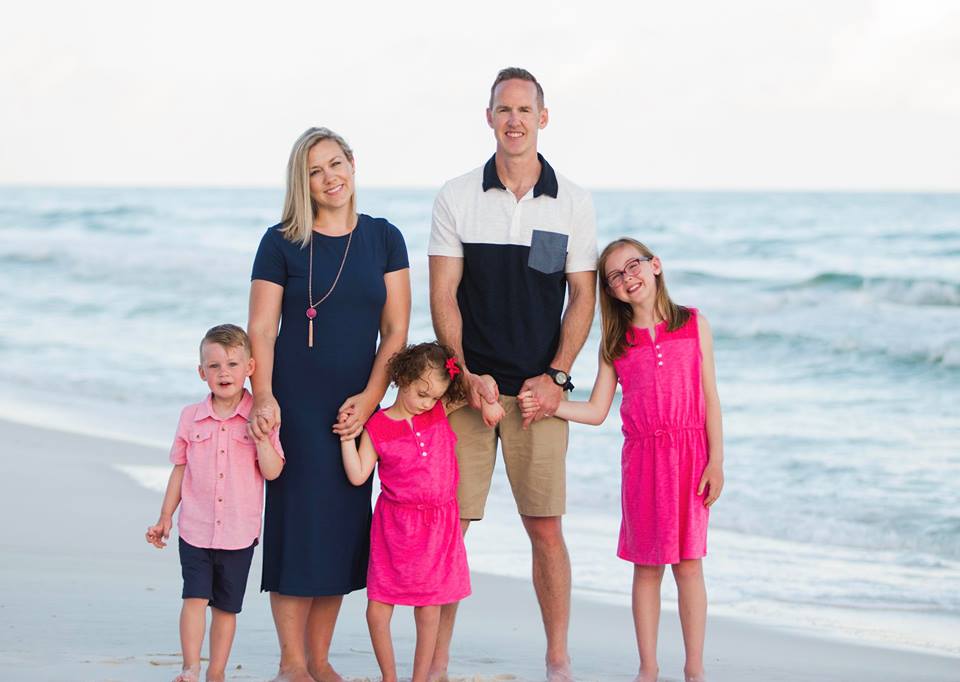 As for Ava, today she is doing very well! I would even go as far as to say she's better than "OK," as the Lord had promised to me. The hole is her heart closed on its own without medical intervention. After struggling for two years to try and feed her orally, we finally got her a G-tube, a small port connected directly to her stomach. Since then, her health and ability to fight off illnesses has improved significantly and her strength to perform physical tasks has also improved. Seizures have been a more difficult struggle over the years and have placed her in the hospital more than any other issue, but her daily medications seem to work for the most part in keeping her seizure-free.
Ava can be very social — her coy, flirty smile wins over the hearts of many and she loves holding hands with anyone willing.  She has the most gentle spirit; she's loving and she's almost always content. She is a first-grader, enrolled in a school where she has physical, occupational and speech therapy several times per week. She has loving, supportive family and friends that cheer her on to accomplish new milestones and attain the impossible.
I can't tell you how many spiritual lessons I've learn because of Ava, but what I can tell you is that God is ready and willing to take any and every obstacle you have and turn it into a blessing. You just have to surrender to Him and allow Him to do His work.
God bless the Corson family for their faithful reliance on Him and their openness to His plans for their children. Stay tuned for more inspiring stories in our "Life Is Beautiful" series!