While most of us are counting from one to 10, she's counting from "I" to "me."
Dana Perino, who served as former President George W. Bush's press secretary before launching a career in the news business, grew up in a Christian home with Lutheran parents who made faith a priority, often teaching Sunday school at their Colorado church.
From an early age, two things were obvious about the Fox News personality: She loved God and she followed politics religiously. Growing up, most of Perino's Sundays were occupied by those twin passions.
"My sister always wanted to go to the late service, because she wanted to sleep," Perino recalled during an interview with Faithwire. "I always wanted to go to the early service because that meant we could do that, and Sunday school, and still get home in time for 'Meet the Press.'"
Bret Baier Is 'Not Afraid' to Share His Faith in Today's Divisive World
An interest in current events was nurtured by Perino's father. In third grade, her dad started a tradition, requiring the now-46-year-old author and commentator to read the local newspapers, choose two articles and discuss each of them with him before dinnertime.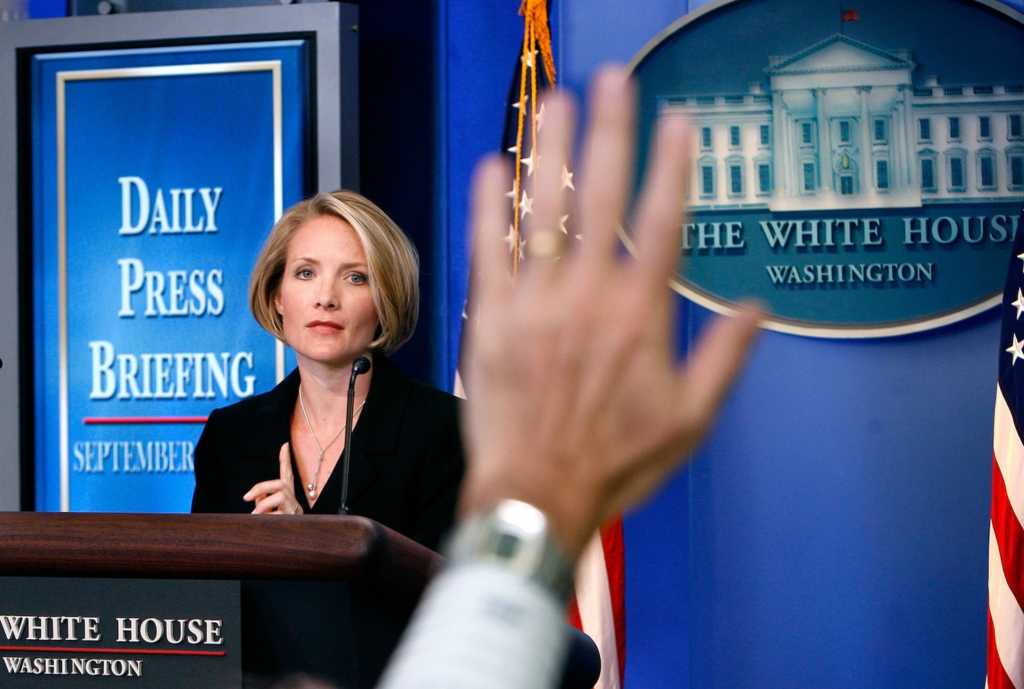 Life got busier and Perino's interests widened, but she continued that tradition with her dad. Over the years, they'd dog-ear articles they wanted the other to read. They still share stories with each other today.
That, however, is not the only thing Perino's parents passed down to their daughters. They also instilled within Perino a rich faith tradition that has carried her through life's valleys and mountaintops.
As a graduate student in Illinois, life was difficult, though for no apparent reason, by Perino's own admission. She was just in a funk.
"I just wasn't happy," she recalled. "As humans, we try to fix everything ourselves. And when I remembered to surrender and to pray and turn my worry over to a higher power, that's when I felt so much better."
'Just Say Jesus' Songwriter Opens Up About How His Songs Helped Him Through Miscarriage Last Year
Perino eventually carried that mantra to Washington, D.C., from positions in lawmakers' offices all the way to the press secretary's podium in the White House briefing room.
In fact, it was when she was working for the former Republican president that her faith began to flourish once again.
Perino, who said she admired Bush so much she would've mopped the floors for him if he'd asked, said the former commander-in-chief "really lived his faith" and was "not shy" about his Christian convictions.
The former press secretary's interest in charitable work really started then, too, when she accompanied Bush on a trip to Africa in 2008. Since that time, Perino has gone on several mission trips to Africa, many of them with Mercy Ships, a Christian nonprofit that transforms retired ocean liners into floating hospitals.
"When we go there," she said, "you really can feel the hand of God."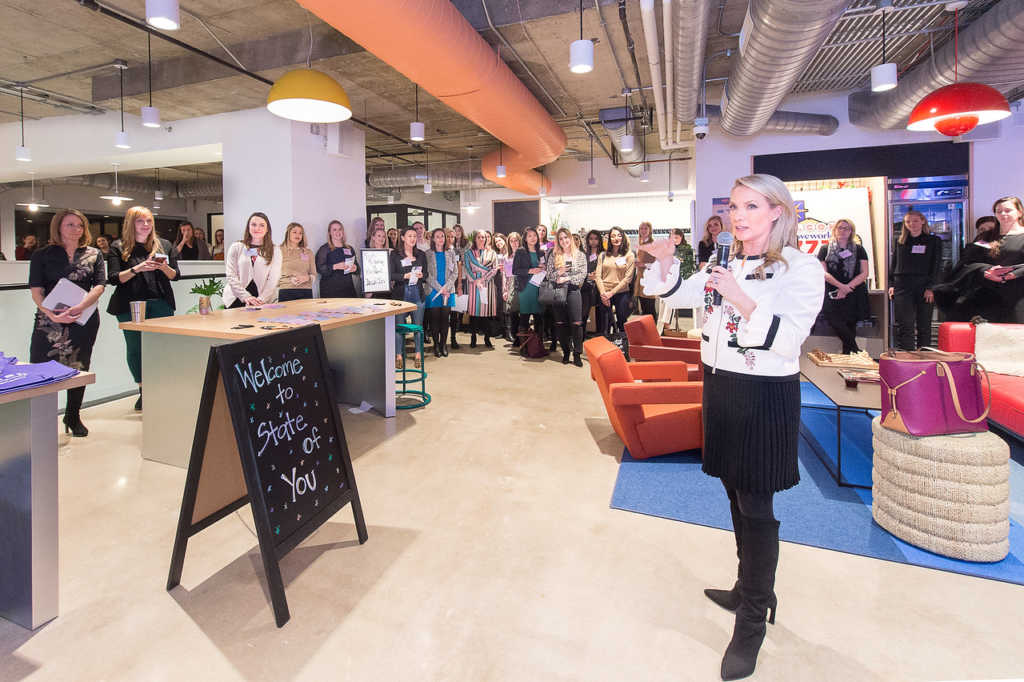 In addition to her work overseas, Perino spends time mentoring the next generation, particularly speaking into the lives of young women entering the workforce. Her No. 1 piece of advice? Don't worry too much — a four-word lesson she would give her younger self if she had the chance.
Perino said she was in her forties before she learned that invaluable lesson.
Sifting through her emails late Thursday morning, the cable news anchor found her daily devotional, a subscription to California Pastor Rick Warren's "Daily Hope." In it, Warren referenced Matthew 6:25, which reads, "Do not worry about your life, what you will eat or drink; or about your body, what you will wear. Is not life more than food, and the body more than clothes?"
"When I read that this morning, I thought, 'Who am I to worry?'" she recalled. "Imagine if you were a Syrian refugee right now. This verse might feel very hard to stomach."
Success and Access Can 'Spoil' Understanding of the Gospel, Tim Tebow Explains in Faithwire Interview
For years, Perino has cleverly kept her own propensity to worry in check. While most of us are counting from one to 10, the popular political commentator is counting from "I" to "me" — the bookends of one of her favorite Bible passages, Philippians 4:13, which declares, "I can do all things through Christ who strengthens me."
So whether she's on a walk or doing reps with her personal trainer, Perino said she counts in intervals of 10 by silently reciting the 10-word Bible verse.
"I've done this probably since I was 23," Perino said. "It comes up over and over again."
The Fox News personality serves as the anchor of "The Daily Briefing," which airs weekdays at 2 p.m., and is a co-host of "The Five," on weekdays at 5 p.m. Perino also hosts a monthly special, "Dana Perino's Book Club," on Fox Nation, the cable news outlet's new digital platform.