Amid the utter havoc and devastation wreaked by this weekend's massive tornados, devoted teams of volunteers have been pouring into Alabama, spending countless hours offering material relief and spiritual comfort to those in dire need. Samaritan's Purse, an international humanitarian relief organization, is one of the groups that is on the frontline, responding to the destruction through prayer and action.
'A Child of God': Fourth-Grader Confirmed Dead as Tornado Recovery Continues, Community Fund Set Up
Tragically, three children have been confirmed among the 23 who lost their lives, while countless others still remain unaccounted for. Edward Graham, Billy Graham's grandson, is working on the ground in Lee County with Samaritan's Purse, where the grief and heartache is palpable.
"Unfortunately, for several families, they have lost loved ones," the former U.S. Army Major and grandson of the late Rev. Billy Graham told Faithwire in a phone interview. "It was a bad storm."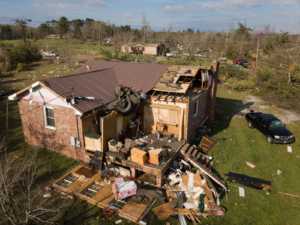 The town of Begeuard, the storm's epicenter, was "so bad that we couldn't even get our teams in there," Graham explained. "Unless you had a badge or you were a first responder, you weren't allowed in there because they were still doing search and rescue," he said.
Graham said the storm whipped up several tornados, making it almost impossible to predict the direction of the impending vortex.
"Another tornado popped down going toward Smith Station. That's close to the area where I've lived a good portion of my life," he explained. "I was in the military at an army base just on the other side of the river."
Graham added that there were "a lot of lower-income families" affected by the tornadoes, noting that a number of trailer parks were affected by the twisters.
"You can imagine a storm like this, the damage that it does in a trailer park — complete destruction," he said.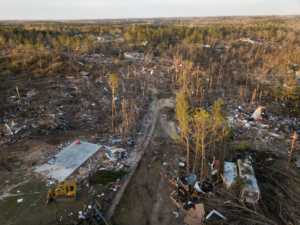 Speaking from Opelika, just north of the hardest-hit areas, Graham explained that he had met with one woman, who burst into floods of tears when she realized that the team was there to help her disabled veteran neighbor, who was caught up in the tornado and his house destroyed.
"He didn't have insurance," Graham said, adding the woman was "more worried about her neighbor than she was her own roof."
"She actually recognized my big nose and chin that I have, being a Graham," Edward laughed.
"We prayed and loved on her," he said, noting that "the first teams are going out this morning to work on both their homes."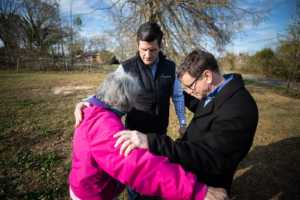 While there was some speculation that residents were not given ample warning of the impending weather front, Graham said that the locals are quite used to the brutal weather systems.
"Tornadoes happen a lot," he said, noting that the real issue was that people housed in trailers had absolutely nowhere to take shelter. "There's just nowhere to go and nowhere to hide. Unless you have a basement, which not a lot of homes here have, you have nowhere to hide."
"I looked at some of these homes, and I don't know how people walked out alive," Graham added. "It is just complete destruction."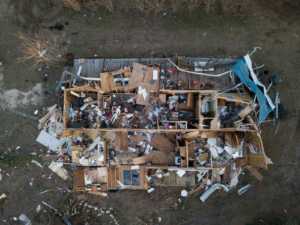 "I'm praying for these families, and for these first responders and the work they've been doing. They've been getting after it for the last 48 hours without rest — I know they are burdened," he said.
How can people help?
While the people of Alabama require urgent material support, we must also remember to pray for all those affected, and all those involved in the relief effort.
"I'm a firm believer in the power of prayer," Graham said. "Pray for these families that have lost loved ones. Pray for the volunteers and pray for the first responders. Pray for the churches here, that this will be a time that they will rally, to get out in their communities and work."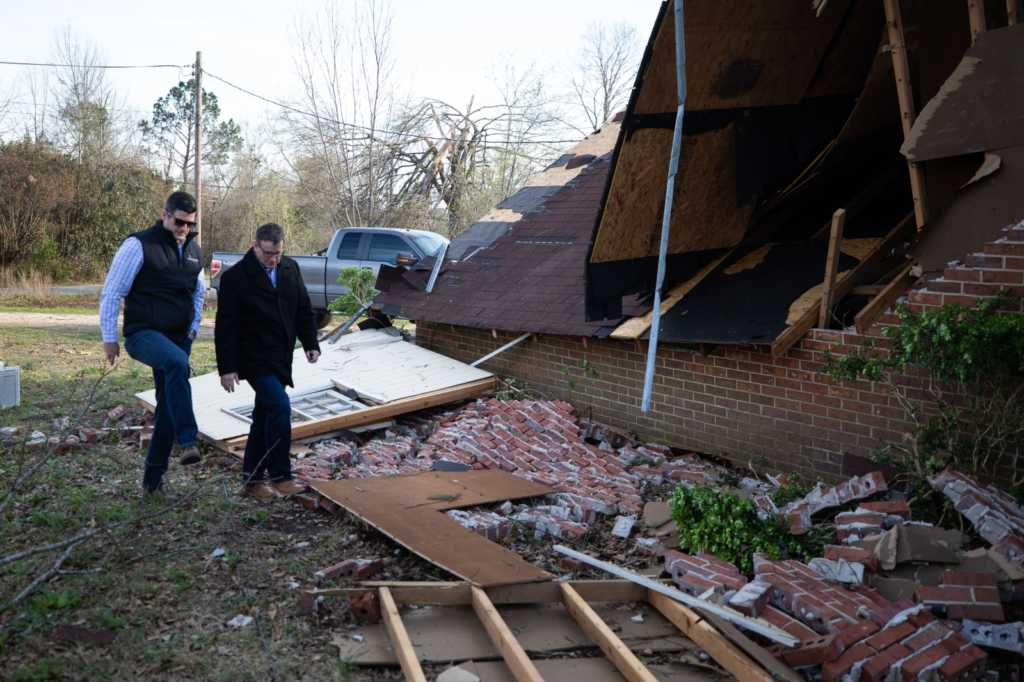 However, the biggest need Graham could identify was for additional volunteers.
"If you can make it here as a volunteer, we'd rather have that. We'd rather have your time, your resources and your body here, helping out," he said. "God will provide the resources. We'd rather have the people down here."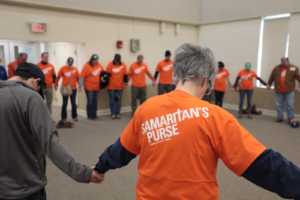 "We'll be sending out about six teams with ten people in each team," he added. "We are expecting to house about 100 volunteers a night here at First Baptist Church, Opileka."
You can sign up to become a volunteer with Samaritan's Purse by clicking here. Alternatively, if you would like to give to the ongoing relief effort, you can do so by clicking here.