A Lutheran minister has been confirmed among those who perished when an Ethiopian Airlines flight crashed outside Addis Abba Sunday. All 157 people on board the brand new Boeing 737 Max 8 were killed when the aircraft plummetted to the ground just six minutes after takeoff. So far, eight Americans have been confirmed dead.
Rev. Norman Tendis worked as a consultant for the World Council of Churches and also served as a Lutheran minister in Austria. He was on his way to the UN Environment Assembly in Nairobi when the tragedy occurred. The Fourth UN Environment Assembly opened on Monday with a moment of silence for the many crash victims who were en route to the event — at least 22 UN staff members were killed in the accident.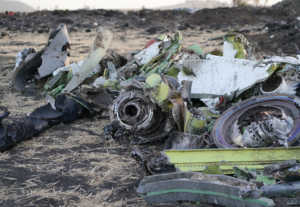 Tendis was remembered yesterday at a memorial service held at WCC's headquarters in Geneva.
"We express our deepest condolences on the passing of the all the people on board the aircraft, and we have particular anguish upon the loss of our own Rev. Norman Tendis, who was passionately carving out a path for economic and environmental justice," said WCC general secretary the Rev. Dr. Olav Fykse Tveit.
We are mourning the tragic loss of our #WCC @WCCclimate colleague Rev. Norman Tendis, who was travelling to the @UNEnvironment Assembly on flight ET302. We hold his family in our prayers, as well as those of fellow passengers. pic.twitter.com/3pmV7JpzzQ

— World Council of Churches (WCC) (@Oikoumene) March 11, 2019
"This had been his compassion and vision for years," Tveit said. "It is a hard shock for all of us who had the privilege to be his colleague and friend."
According to the Church Times, Tendis was headed to the UN meeting to present his "Roadmap for Congregations, Communities, and Churches for an Economy of Life and Ecological Justice."
"His focus and enthusiasm was how each local church can contribute to just peace with one another, in the marketplaces, in the communities, among the nations, and with the Earth," Tveit added, noting that Norman was "a very committed pastor and colleague" who "shared his vision and calling with joy and love."
"We will pray for the healing of this deep loss, felt across the entire world," he concluded.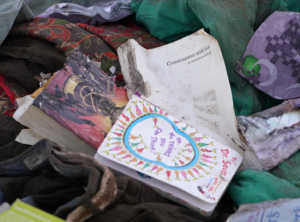 The acting executive director of UN Environment, Joyce Msuya, issued a statement ahead of the agency's fourth annual meeting.
"The environmental community is in mourning today," she said. "Many of those that lost their lives were en route to provide support and participate in the UN environment assembly. We lost UN staff, youth delegates traveling to the assembly, seasoned scientists, members of academia, and other partners."
Several airlines have grounded their fleet of Boeing Boeing 737 Max 8's pending further safety investigations. Last October, the exact same model of aircraft plunged into the Java sea just twelve minutes after taking off from Jakarta. With all 189 passengers and crew perishing, Lion Air Flight 610 became the second deadliest airplane crash in Indonesia.
There is no clear indication as to the exact cause behind the Ethiopian Airlines disaster, though the pilot had reported difficulties requested to Addis Ababa, Ethiopian Airlines said.
"At this stage, we can't rule out anything," Ethipoian Airlines CEO Tewolde Gebremariam said in a statement, as reported by the BBC. "We can't also attribute the cause to anything because we'll have to comply with the international regulation to wait for the investigation."