A fifth-generation Nebraska farmer has said it is unlikely that his farm will be salvageable following the vast floods that struck his land at the weekend. The record-breaking deluge has caused widespread damage to land and property and has resulted in at least three deaths.
Nebraskan Heroes Pull Together Amid Worst Floods in Half a Century
Rancher Anthony Ruzicka received a call around six in the morning to warn him that the Spencer Dam had been breached. He would have just a few minutes to try and salvage all he could from his precious farm — but it was too late. Strong currents carrying blocks of ice came streaming into his property, engulfing calves, bulls, machinery, farmhouses and everything else around.
"I'm 39 years old; I don't have children. The cows are my children, and my farm is completely destroyed," Ruzicka told the Washington Post. "Maybe it's a sign from God to go and do something else."
The Ruzicka family farm dates back to the homesteading days of the 1800s and offers a rare, timeless style of farming which has been preserved for generations.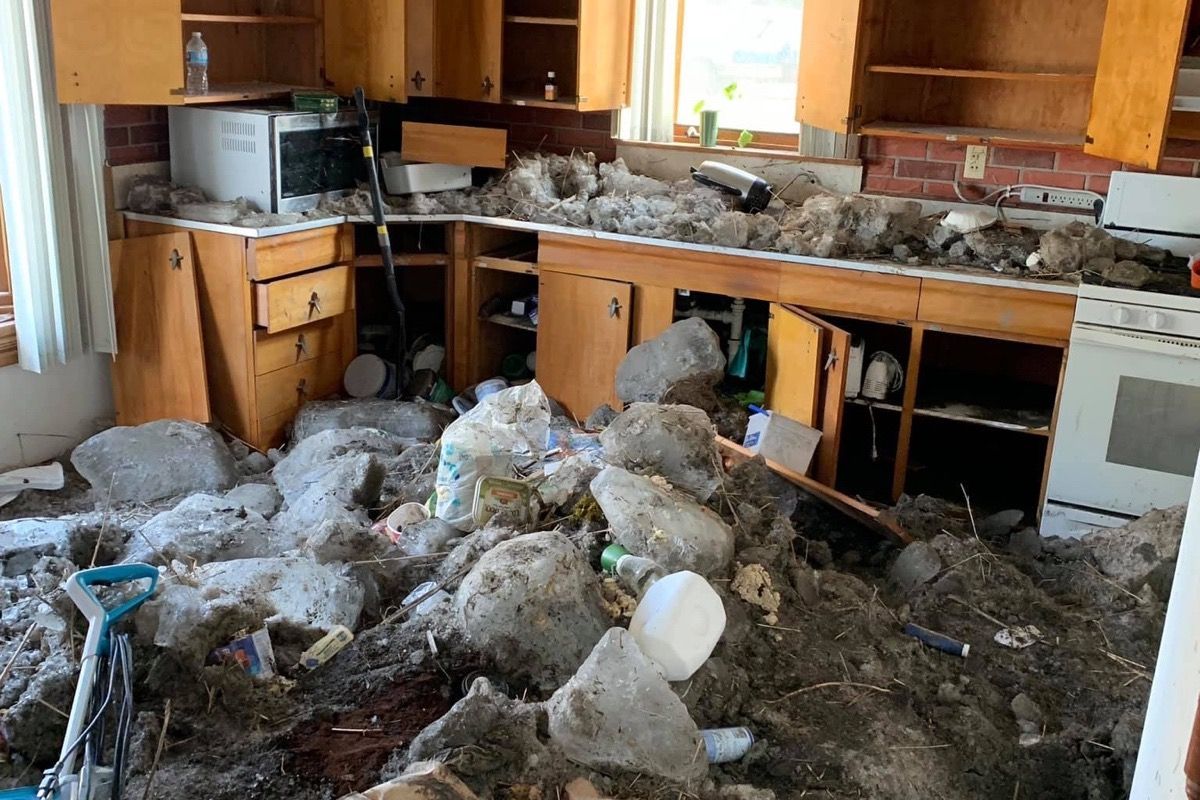 "Hell on earth, hell on earth," Rusicka told ABC-8. "That's what I think. If there is such a thing as hell, then this can't be far from it. We're decimated. A five-generation family farm that was established in the 1800's by the Homestead act, possibly, it's going to be gone forever."
With the farmhouse destroyed, a prized branding iron missing and the family's first tractor, which dated back to the 1930s, upturned in a muddy pond, the business has suffered a devastating blow that Anthony is unsure he will ever recover from.
"There's not many farms left like this, and it's probably over for us too, now," he told the New York Times after the multi-ton ice chunks came careening through his property. "Financially, how do you recover from something like this?"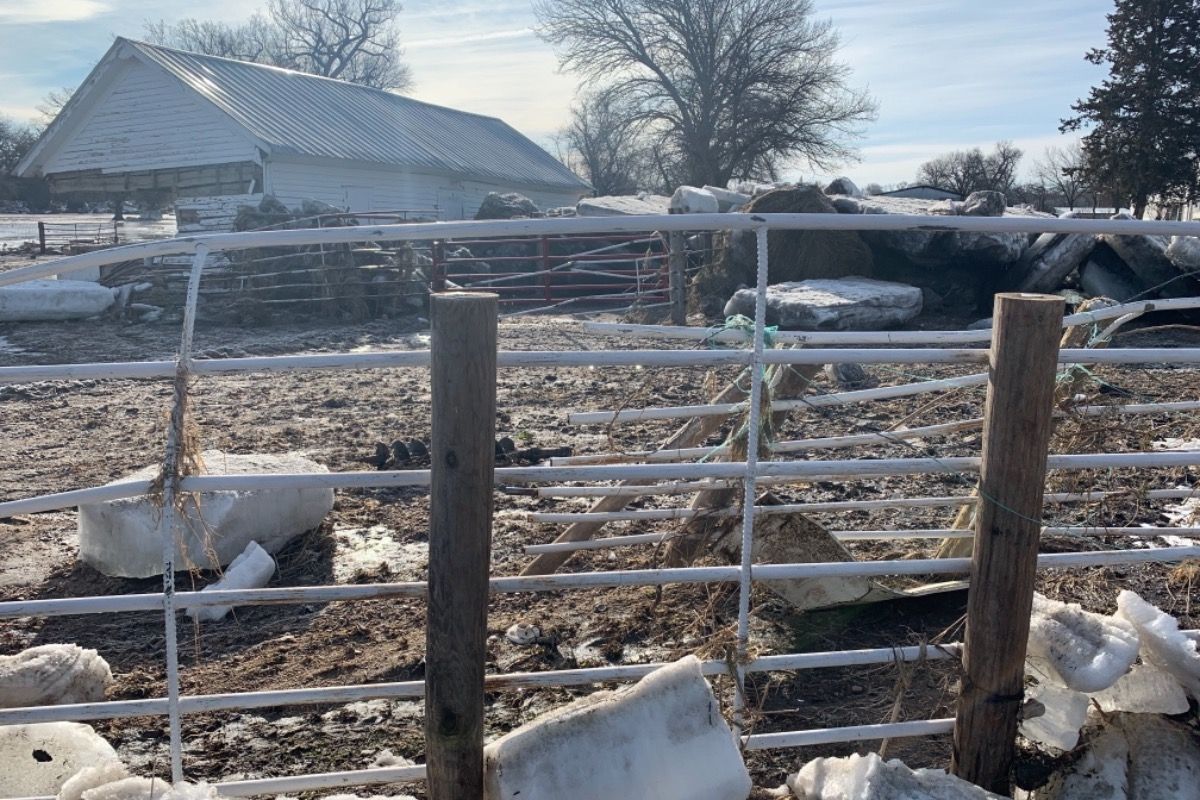 Tragically, after scrambling to get as many cattle as possible to higher ground, some fifteen newborn calves perished in the floodwaters.
"We didn't know what to do with them. We never, ever expected anything like this," Mr. Ruzicka noted Monday. "We just ran out of time. It was either sacrifice them or sacrifice ourselves."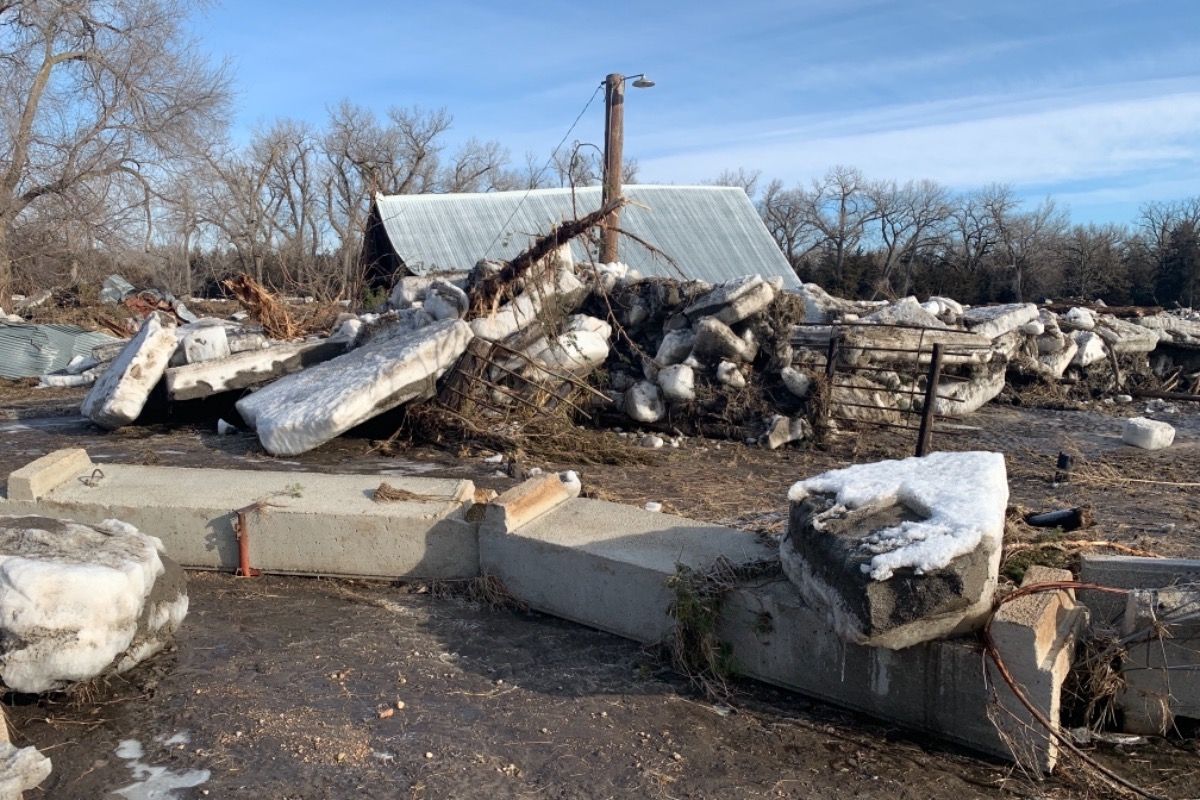 A GoFundMe campaign has been set up to help the Ruzicka family at this extremely difficult time. So far, just under $30,000 has been raised.
In a series of early estimations, the Nebraska Department of Agriculture had stated that the disaster could cost the state's livestock sector up to a billion dollars in damages.
"We're looking probably at about 800 million to a billion dollars in agricultural losses across the state, both with livestock and then the subsequent damage to land," said President of the Nebraska Farm Bureau, Steve Nelson.
"You've got a generation of young farmers on the verge of leaving; you've got a lot of mental health stress out there — and that was before the storm," said Roger Johnson, president of the National Farmers Union. "You just pile this on top."
Please keep those impacted by these devastating floods in your prayers.