The Islamic State (ISIS) has claimed responsibility for the brutal bombing that rocked the nation of Sri Lanka over Easter weekend. Over 300 people were killed when explosions ripped through a series of churches and luxury hotels in the city of Colombo.
The Islamic State's "Amaq" news agency called the suicide bombers "Islamic State fighters," though many have urged caution — ISIS has made false claims of responsibility in the past.

What is the link to the New Zealand mosque attack?
Early Tuesday, Sri Lanka's defence minister, Ruwan Wijewardene revealed that the church attacks were launched in response to the brutal slaying of 50 Muslims in Christchurch, New Zealand.
"The preliminary investigations have revealed that what happened in Sri Lanka was in retaliation for the attack against Muslims in Christchurch," Wijewardene told a special sitting of parliament, as reported by The Guardian.
Prime Minister Ranil Wickremesinghe, however, was less certain of the link.
"It's possible it could have been because of the Christchurch attacks," he said, according to The New York Times. "We cannot say here."
Death toll rises to 321
An almost inconceivable death toll of 321 has been confirmed by authorities, as grieving friends and family members begin to bury the dead.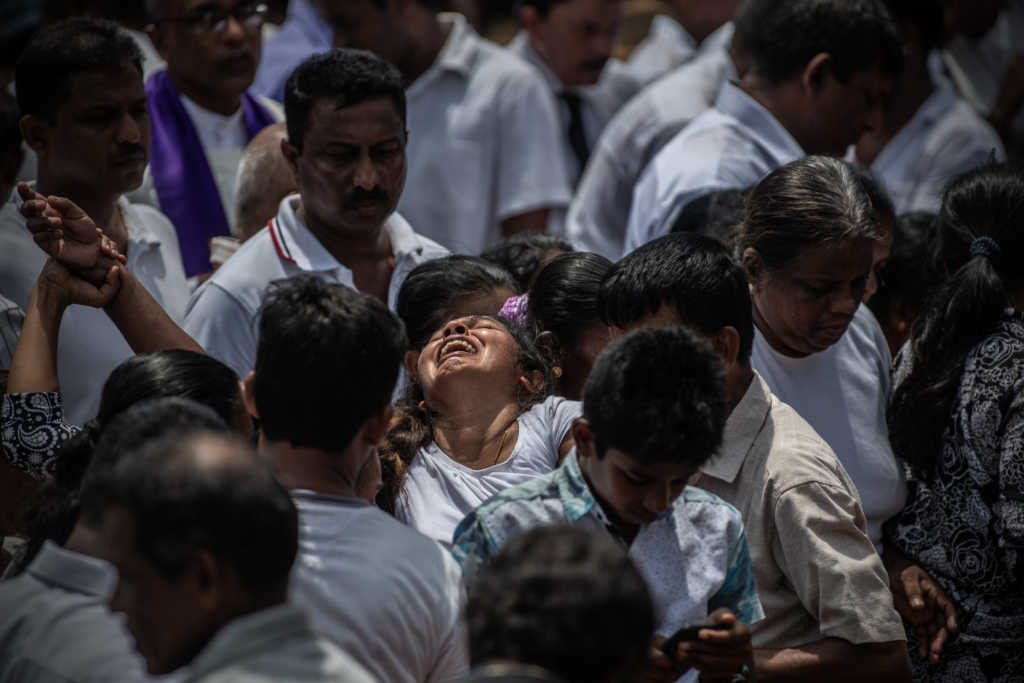 One of the largest funerals took place at St. Sebastian Church in Negombo, where some 110 people are thought to have lost their lives. 
"They have died in one place and our hierarchy has decided to bury them in one place," said Father Sanjeev Senananya, according to The Guardian.
Some 38 foreign nationals have been confirmed dead, including four Americans.
Sri Lanka's security services have come under fire after it emerged that authorities were warned about an imminent terror threat — according to reports, Prime Minister Ranil Wickremesinghe and the cabinet were not informed of the possible attack.
"Our understanding is that it was correctly circulated among security and police," Shiral Lakthilaka, a senior adviser to President Maithripala Sirisena, told the BBC.
It is unclear whether the president was informed of the threat.
With speculation that the security forces may have made a grave error, and with Americans among the victims, the FBI is now involved in the investigation.
Do pray for all those caught up in this terrible attack.