A senior clergyman in Sri Lanka's Catholic Church has appealed for immediate calm after clashes erupted between the Muslim and Christian community. Tensions flared in the town of Negombo, which is home to
St. Sebastian's Church — one of the churches struck by suicide bombers on Easter Sunday.
Reports indicate that hundreds of security personnel have been dispatched to the town, tasked with enforcing a curfew. The decision to restrict public movement comes after many Muslim-owned shops, homes and vehicles were vandalized in clashes between the two faith communities.
"I appeal to all Catholic and Christian brothers and sisters not to hurt even a single Muslim person because they are our brothers, because they are part of our religious culture," Archbishop of Colombo Cardinal Malcolm Ranjith said in a video message, according to International Christian Concern.
"Therefore please avoid hurting them and try to create a better spirit of understanding and good relations between all the communities of Sri Lanka," he urged.
Surveillance cameras captured the suicide bomber, with an explosive backpack strapped to his body, walking casually towards St. Sebastian on Easter Sunday. He proceeded to enter the packed church, walked to the middle of the sanctuary and detonated — more than 100 Christians were murdered.
Sri Lanka authorities warn of more attacks
The Sri Lankan authorities have been engaging in an extensive manhunt, tracking down every single suspect linked to the bloody attack. However, despite the relative success of this operation, they insist that the threat of further atrocities remains high.
On Tuesday, Prime Minister Ranil Wickremesinghe warned that the "danger is not over," according to AFP, stressing that his country is "now a victim of global terrorism."
He added: "Even if we have arrested or killed every terrorist responsible for the Easter Sunday attacks, extremists abroad can still cause trouble for us. We need intelligence sharing with foreign partners to deal with this challenge."
Churches have begun opening up their doors once again, as the authorities make assurances to the public that, as a result of their swift police work, threat levels are becoming less severe.
Still, measures are being taken to secure both churches and local schools.

"We have strengthened security for all schools," said police chief Chandana Wickramaratne in an update. "We are also conducting a programme to create awareness about safety and security in all schools."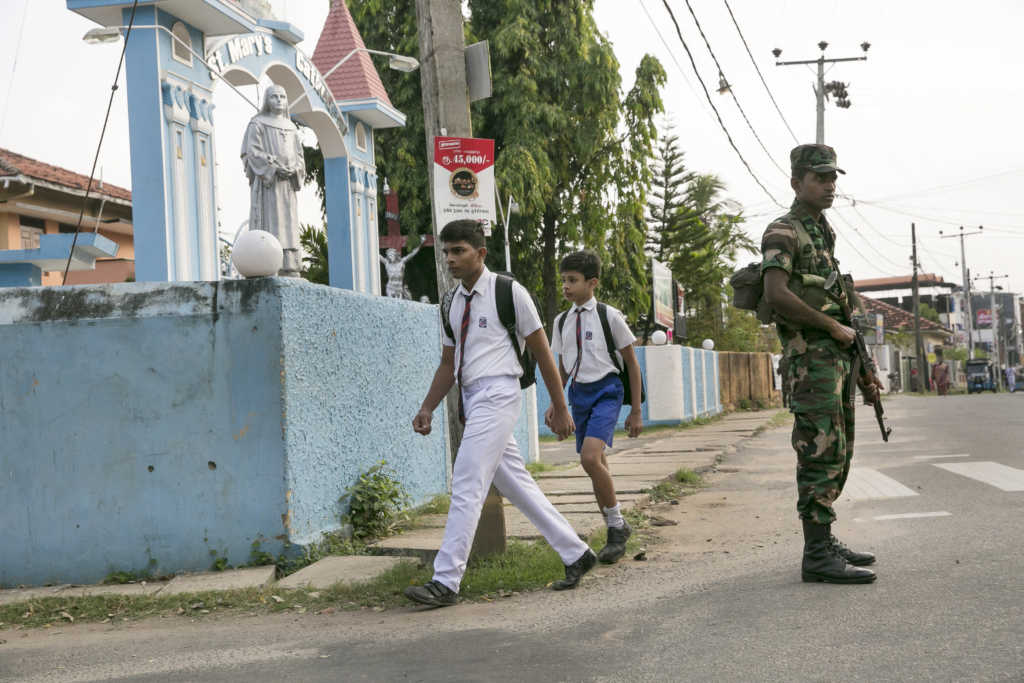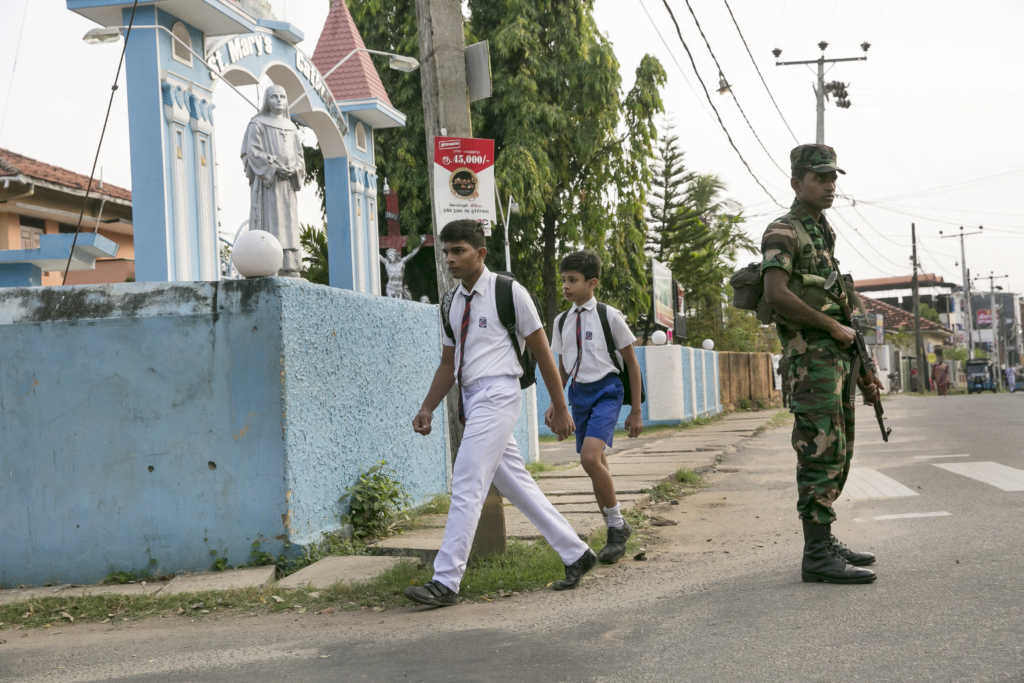 Pope Francis sends condolence letter
In a letter of solidarity and condolence read aloud at a home-based Sunday Mass led by the Archbishop of Colombo, Pope Francis offered his "continued prayers" for a nation that is brokenhearted. The pontiff also prayed that God would "bring healing to the injured and consolation to all who mourn the loss of their loved ones," according to Vatican News.
"With the followers of all religions, and men and women of good will everywhere, we express horror at this unspeakable offence against the holy name of God and I pray that hearts hardened by hatred may yield to His will for peace and reconciliation among all his children," the pope continued, adding, "I pray that all Sri Lankans will be affirmed in their resolve to foster social harmony, justice and peace."
Do continue to pray for this grieving nation at such a painful and uncertain time.