The Malaysian authorities have foiled a wide-scale terror plot to launch a series of attacks on public places of worship, including Christian churches.
Malaysia's new chief of police, Abdul Hamid Bador announced at a press conference Monday that four men had been arrested in relation to the plot, with three more still at large. The group was thought to be affiliated with the Islamic State.
"Our counter terrorism unit found a 'wolf pack' allied with IS (Islamic State) who were planning to assassinate high profile targets and launch simultaneous terror attacks on entertainment outlets as well as Hindu and Buddhist temples and Christian churches," Bador told the media, according to International Christian Concern.
According to the chief, the group were taking orders from an unidentified Syria-based militant. He "instructed the cell members to launch the attack," and the suspects had "been planning it since January," Abor explained, noting that the group were communicating "via WhatsApp."
According to reports, the suspects claimed they were seeking to avenge the death of a Muslim fighter who was killed during a clash at a Hindu temple last year.
"They planned to kill those they felt offended Islam or didn't defend Muslim rights," the chief said.
Police displayed a cache of weapons seized during their operation inclduing a semi-automatic pistol, ammunition and six IED pipe bombs measuring 18cm long. "The bombs were smuggled from a neighbouring country," Abor added.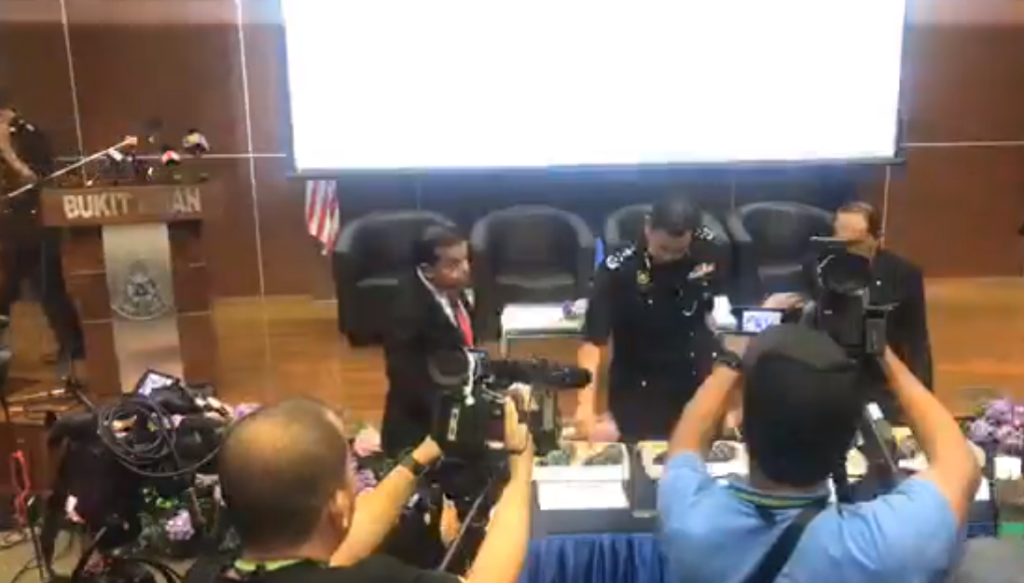 According to UCA News, the four men currently in custody are being investigated under Malaysia's Security Offences (Special Measures) Act 2012.
The Straits Times noted that since 2013, the Malaysian authorities have arrested nearly 400 people suspected to have links to terrorism.