A number of students from a private Catholic school in Japan have been injured during a brutal mass stabbing attack.
A man screaming "I will kill you" slashed at the group of schoolgirls as they were waiting at a bus stop in the city of Kawasaki, resulting in one fatality.
According to reports, most of the victims attended a private school which was founded by Soeurs de la Charite de Quebec, an organization of Catholic nuns based in Quebec City, Canada. An 11-year-old student was stabbed to death.
A 39-year-old man, who was a former foreign ministry official, was also killed in the attack, while a further 17 were injured — shockingly, some 15 of them were girls from the Elementary School.
The Japan Times reported that the attacker ultimately turned the knife on himself. According to several witnesses, many of the children began screaming "Help me!" and "Dad and Mom, what should I do?" after the man started swiping wildly at the group.
"I heard children scream 'I'm scared' and then turned to see a man with knives shouting, 'I'm gonna kill you,'" said one witness, Toshichika Ishii, who saw the attack unfold from a nearby park.
A local bus driver desperately attempted to thwart the frenzied attack, but was unable to deter the attacker. "I tried to stop him, but he started stabbing children and others," the driver told police. "He then moved dozens of meters away and stabbed his own neck."
Speaking anonymously, a local resident said he was shocked that the attacker appeared to target young children. "If you live in this neighborhood, everybody knows that these kids are there," the 66-year-old explained. "I've been in this area for a long time, I cannot believe that somebody targeted this bus and targeted these small children."
In response to the tragedy, Prime Minister Shinzo Abe told reporters that "children's safety should be protected at any cost."
"It was an extremely harrowing incident in which many small children were victimised, and I feel strong resentment," the leader added.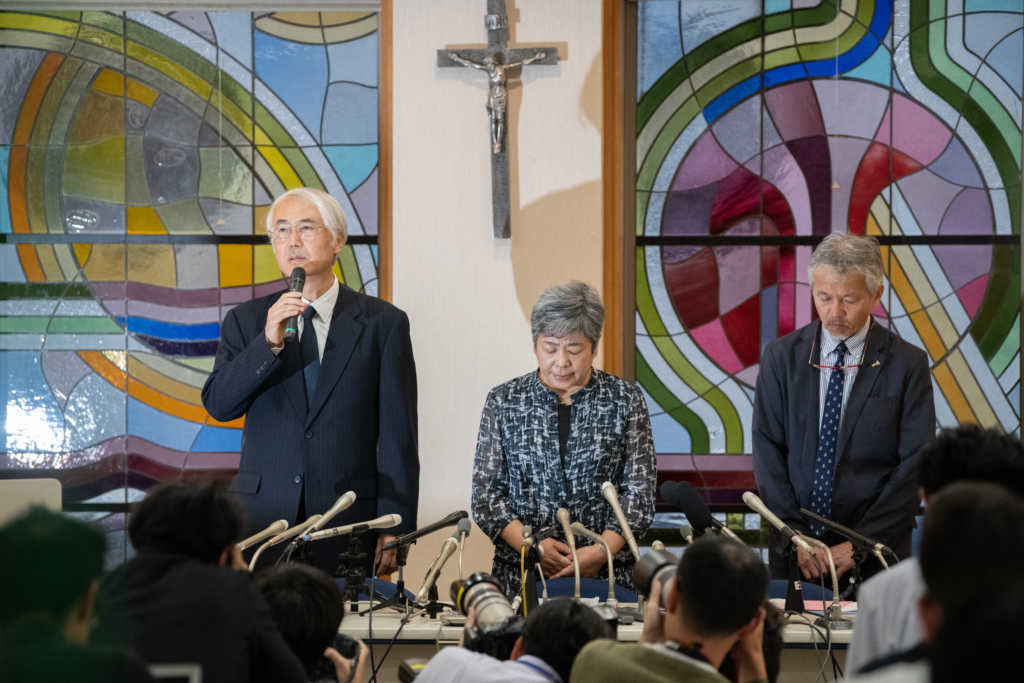 Following news of the attack, terrified parents rushed down to the school to check on their kids. "I heard from the school that my daughter was inside the bus (when the attack took place). I heard she's fine but I have not been able to meet her yet," the father of a first-grader told the outlet.
Japan has one of the lowest rates of crime in the developed world, making the incident all the more shocking and difficult to come to terms with.
This type of attack has, however, occurred before. In 2001, a knife-wielding man entered a school in Ikeda, Osaka Prefecture, and stabbed eight students to death.
Speaking as he wrapped up a visit to Japan, President Trump said that he extended his "prayers and sympathy" to all those affected.

"All Americans stand with the people of Japan and grieve for the victims and for their families," the President added, speaking to troops outside Tokyo.
Do pray for those affected by this horrific tragedy.