On Saturday night, a massive EF3 tornado struck the small Oklahoma of El Reno, tearing apart homes, businesses and everything else in its path. But amid the rubble, stunning stories of hope and faith are emerging.
When you look at the ferociousness of the swirling winds, and the sheer extent of the devastation, it is difficult to see how anyone could survive the event without some sort of divine intervention.
One survivor, Gaynell Black, insists that God had a hand in her family's narrow escape.
Recounting the whole horrifying experience, Black told News 9 that "all of a sudden the trailer shook left right, then we all flew in the air, spinning around and around and around."
She added: "then, as we flew in the air, all of a sudden everything stopped, and we dropped. And then our trailer blew up, and then it landed on top of all of us."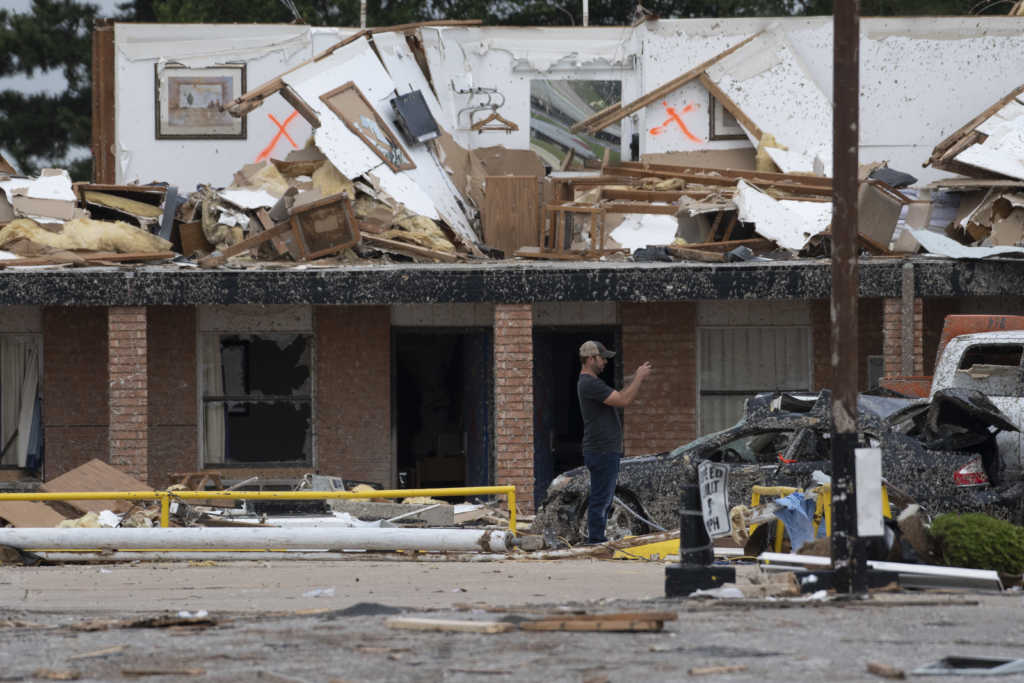 Staggeringly, Black managed to crawl out from underneath the trailer and reach her children — they were both trapped under debris and suffering from serious injuries.
Tragically, Black noted that her next-door neighbors were killed in the tornado.
"Their two little kids came running to us. They were all bloody and screaming for their momma," Black explained. "So, I ran, and I grabbed them, and we all just held them, and they wanted their momma. But we couldn't find them."
While her children are still being treated in hospital, this brave woman insisted that God had protected her family through the terrifying ordeal.
"You've just got to cry out to God, that's all you can do," one survivor, Gaynell told The Oklahoman. "You're flying around like a piece of paper. All you can do is cry out to God and beg him to help you!"
"To survive something like that," Black said, "it's a miracle."
Oklahoma's Governor, Kevin Stitt, toured the damaged areas Monday, before receiving a phone call from President Trump. "Whatever you need in Oklahoma we are here," Trump told the governor as he surveyed the mountains of rubble.


A GoFundMe has been set up to help el Reno rebuild. So far almost $60,000 has been raised. You can donate here.