Jen and Glen Stephens lived a pretty ordinary life for the better part of two decades. Jen was a social worker, Glen was a cop. But, after moving their lives from Saratoga County, NY, to Alaska, and with two grown-up boys, the couple felt as if something was missing in their lives. So, they decided to adopt!
Glen and Jen made the decision to go a slightly unique route—they chose to adopt a child with Down syndrome.
"We talked for a long time before we did it," Jen explained. "We wanted to involve to older boys in making the decision too, because it obviously affects them."
Then, in 2012, Hannah arrived. She has been a source of utter delight ever since.
A couple years later, seeing as the parents were overjoyed with their lovely daughter, they decided to adopt another child.
"I didn't want Hannah to be an only child," Jen explained.
Soon after, Max arrived. Max also has Down Syndrome, but that just makes the kids extra special, the parents declared.
"In the case of Hannah and Max, they are both completely healthy, normal children!" Glen said.
Hannah meets Pope Francis
Recently, the couple headed to Europe for a well-deserved vacation. Touring around the Italian capital city of Rome, they even had a chance encounter with the Pontiff himself, Pope Francis, during one of his processions.
"I was holding Hannah up so she could see. One of the guards motioned to me and pointed to Hannah," Glen said. Suddenly, the young girl was hoisted up above the crowds to meet Francis, who gave her a massive hug.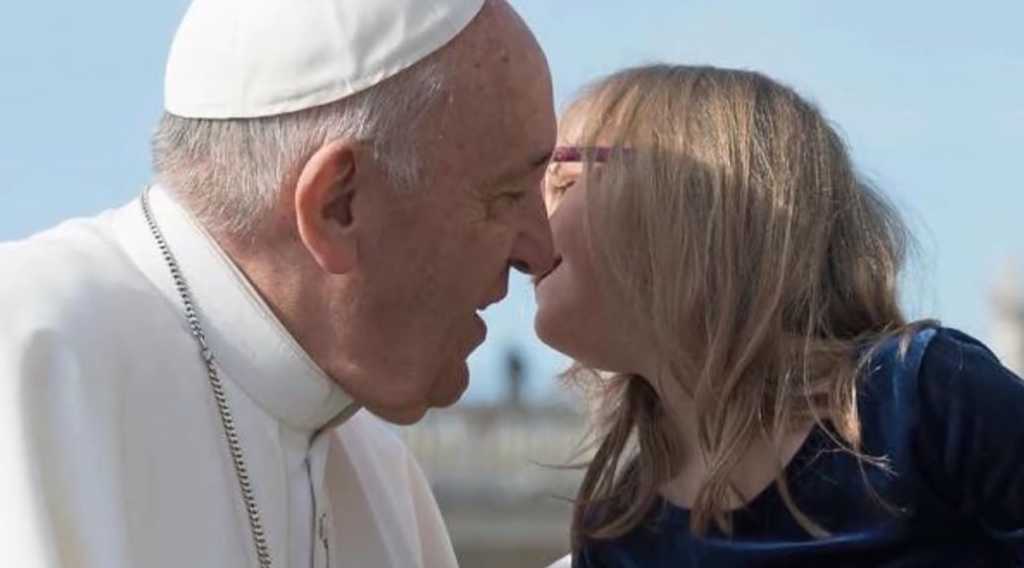 "To Hannah, she might as well be in Disney World and he be prince charming!" Glen laughed. "It was special."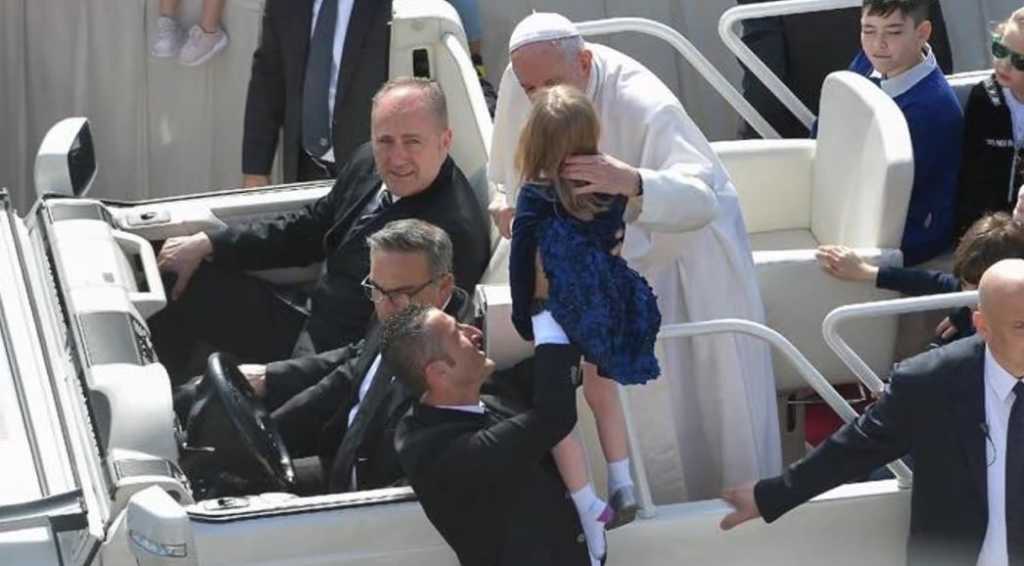 Now living in Vermont with a new generation of kids to raise, this compassionate couple is encouraging other families to consider adopting children with special needs.
"Don't be afraid about adopting a special needs child, or having a special needs child. IN a lot of ways they are just the same as everyone else," Jen said.
"They are individuals."
God bless this incredible couple!