A teenager from Tennessee was recently killed in a freak accident while on a mission trip to Mexico, according to members of her church.

The First Baptist Church of Jasper, Florida, initially announced Friday that 15-year-old Callie Jordan had suffered a "serious head injury" as a result of a tree falling on top of the mission group's vehicle while they were making a rest stop. It was late announced she had died.
The story was confirmed to Faithwire by Callie's grandfather,
Andy Jordan, who was a witness to the tragedy.
"We had stopped to stretch our legs, but we were not at a gas station," Jordan said, correcting various reports which claimed the group was filling up on gas when the tree fell.
"We were actually less than an hour from our ultimate destination, Coyultita de Jasminez," he continued. "We had stopped at a dry creek bed, the normal stopping point for all these trips. We had been on the dirt road portion of the long drive from Guadalajara and well into the four-hour dirt road section. The next closest community with medical care was a town of probably less than 300 people. It had a very small clinic, but was seldom used."
Jordan recalled how the freak tragedy unfolded.
"Callie was beside the back of the bus when the tree fell," he remembered. "It was a massive tree that had withstood a hurricane in October. Who would ever imagine that we would stop at this place on that day, and that Callie would be standing at that spot at that instant?"
He added, "I was about 50 yards away on the other side of the bus and saw the tree fall. It came down so swiftly. The bus was crushed, yet amazingly, they were able to drive it out. … The front axle had been bent and the left front tire was leaning as they drove."
Callie, however, had little chance of survival.
Jordan called his granddaughter "amazing in many ways."
"She was extraordinary, but the truth is, she was simply being faithful and obedient to her calling in the normal Christian life — walking out her faith, one day at a time, no fanfare, just following Jesus," he said. "And this was just one stop on her journey."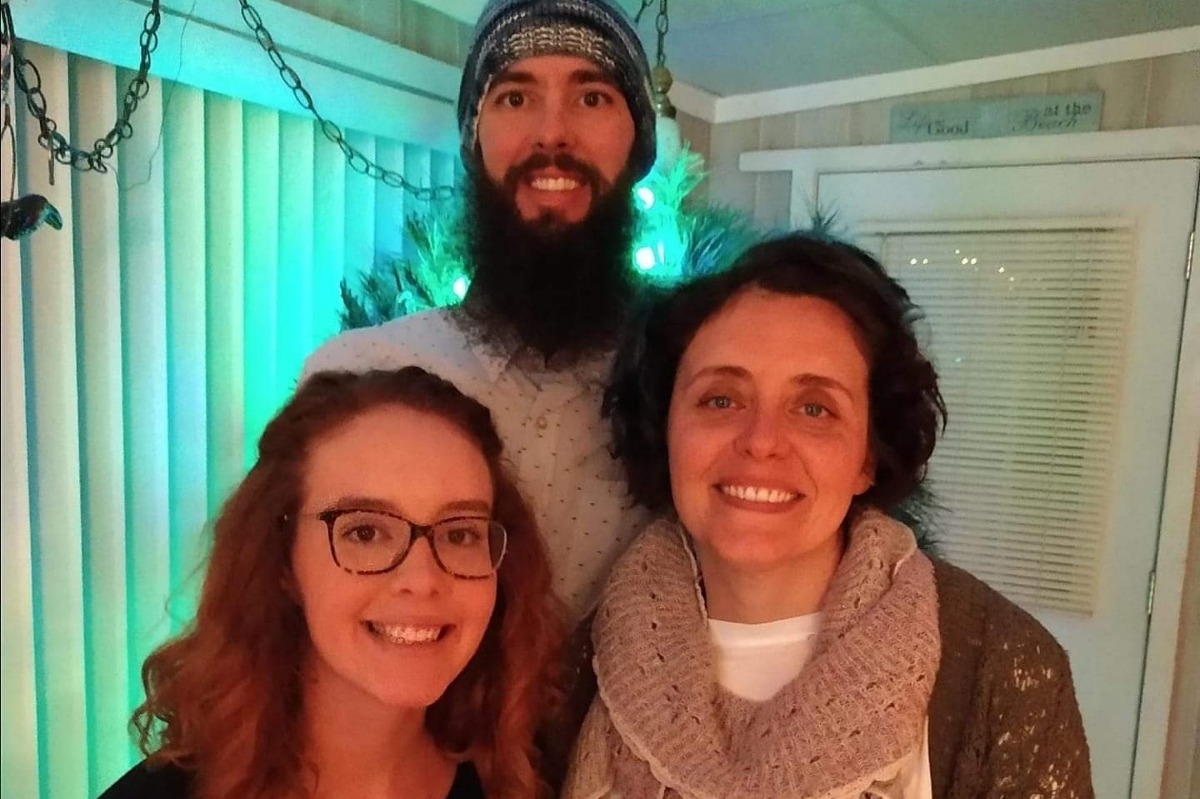 In a secondary update by the church, it was confirmed that the Sweetwater native had died as a result of her injuries.
"It is with heavy hearts that we have to say that Callie Jordan has passed away due to her injury," the post read. "We ask that you please continue to pray for her family during this time, as well as her church, and all the missionaries who were there."

The church noted that it had been "blown away by the overwhelming response" to the heartbreaking news.
Jordan noted two other Mexican teenagers sustained injuries during the accident, and a pastor, Eric Linton, suffered a brutal injury to his arm.
"But while standing in the back of that truck as we drove, he was trying to help with his one good arm," Jordan noted. "He had a great resolve that showed up at an amazingly difficult time — no expectation or thought of any recognition, just being who he is in Christ."
Family traveling to retrieve Callie's body
In a Facebook post, the girl's grandmother, Ramona Jordan, posted to Facebook earlier this week that she and Callie's parents, Matthew and Amanda, were headed to Mexico to bring Callie home.
"We are getting ready to board the plane for Mexico, where we will be met by Andy [Ramona's husband] and other members of the mission team in Guadalajara around 1:00," Ramona wrote. "Matthew and Amanda will be with Callie again."
Missions scholarship set up in Callie's name
A GoFundMe campaign has been set up in the teen's memory, with the aim of creating a "lasting legacy of the powerful faith and commitment of Callie" by setting up a missions scholarship in her memory.
"Callie was an ambassador for Christ," the page reads, noting "many have been inspired by her sacrifice to follow her path into missions."
"This fund will create a scholarship in her memory for those being sent by the Suwannee Missionary Baptist Association," it continued. "These funds will enable those who share her heart but might not be able to afford the cost to go on mission for Christ."
In a new post, the church noted Callie "comes from a family of faith with a heart for missions" and urged members to "never forget those who serve the Lord, and especially remember the legacy of those who give all for the glory of God and the salvation of others."
A separate GoFundMe account was set up to help cover travel and funeral expenses. So far, over $35,000 has been raised.
"The expenses will be great, wrote organizer Tiffany Salley. "They will need time to grieve without worrying about finances."
"Please donate what you can," she continued. "One thing I know to be true about our small town friends and family is that we rally with each other. Let's continue to cover them in prayers and be Jesus with skin on with our ability to help ease the financial burden."
Please pray for Callie's friends, her church, and her family during this devastating time.