A North Carolina dad has died after diving in to help save his kids from drowning.
Johnny Lee Vann Jr., 35, a father of seven, did not think about his own personal safety when he dived in after the children, who had been swept off a jetty wall at Wrightsville Beach Sunday.
"He saw them in distress, he ran toward them," wife Dawn Vann told local TV station WRAL Monday. "He took off his shirt, he ran out there, what any father would do in that situation."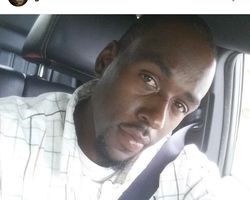 After successfully plucking one of the kids out from the swirling waters, Vann Jr. found himself in trouble after diving back in to fetch the other child.
His widow revealed that as Vann struggled for air, others began to try and pull him out. "Forget about me," the husband said firmly. "Get my kids."


Wrightsville Beach Police Department captain Jason Bishop subsequently told ABC News that the man was underwater for approximately 30 seconds before being hauled out along with the child. Tragically, despite CPR being administered, the heroic dad didn't make it. Both children survived.
Family had been at church that morning
In a heartbreaking twist, the family had been in church just prior to the incident, celebrating Sunday worship together.
"We came from church and we went to the beach to have fun. We wound up having a tragedy," Dawn explained.
As the community reels from such a tragic turn of events, many locals have spoken up about their long-standing safety concerns regarding Wrightville Beach and the lack of lifeguards on duty.
"If there was a lifeguard station right here yesterday, this would not have happened," said witness, Andre Nel.
Dawn Vann said that her husband always "put his family first" and was "the best man you could ever imagine to ever have in your life."
"His spirit is still alive and we're all going to remember him as a hero," Johnny's daughter Kierstyn told WECT-6.
A GoFundMe campaign has been launched to help the family with "relocation expenses, potential grief counseling, and bringing Johnny back home to Detroit, Michigan to be laid to rest."
So far, just under $50,000 has been raised.
Yesterday, Dawn issued an update on the page:
"Having so quickly reached our initial $25000 goal to cover the funeral arrangements is humbling and heart-warming- we thank you all so much!

If possible , we'd like to set aside a sum of money to establish a trust for the children, so if you'd like to give something it would mean the world to them – it doesn't matter what you can give, Mark 12:42-44. Even encouraging thoughts without monetary donations are appreciated! Thank you."
Just a few days ago, a Georgia father drowned after saving his daughter's life at a Florida beach. Thomas Zakrewski, 46, died after he and his daughter were swept away off a curved sandbar on the shore of Upper Captiva Island near Fort Meyers. His daughter survived after the father managed to hand her to the mother.
Do keep all these heartbroken families in your prayers.