As the city of El Paso reels from this weekend's brutal mass shooting, stories of heroism and tragedy continue to emerge.
One local couple, Jordan and Andre Anchondo, had headed to Walmart with their two-month-old baby to pick up some supplies for their five-year-old, who preparing for his upcoming school year. What was meant to be an uneventful outing, however, turned into a horrific nightmare when a 21-year-old man opened fire on unsuspecting shoppers, killing 20 people.
According to relatives Elizabeth Terry and Jesse Jamrowski, as the shots rang out, Jordan shielded her 2-month-son old and Andre dived in front of his wife. The shooter stuck the couple several times — they were killed instantly.
"The baby still had her blood on him," Terry told CNN. "You watch these things and see these things and you never think this is going to happen to your family. How do parents go school shopping and then die shielding their baby from bullets?"
Now, all the Anchondo children — aged five, two and two-months-old — will grow up without their parents.
"God is my savior," Andre wrote on his Facebook profile, adding that he was a "proud husband and Father."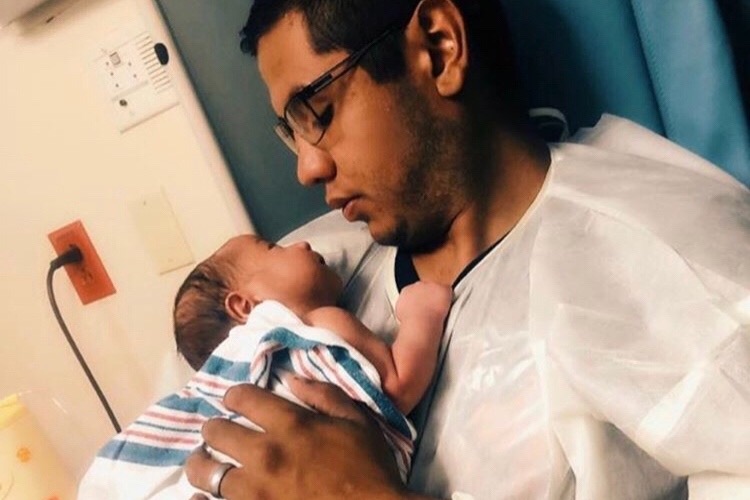 GoFundMe launched
Comments of prayer and condolence have been pouring in on a GoFundMe campaign page, which was launched to help with "future expenses for Jordan and Andre's children."
"Sending God's prayers to the children and family at this time of great sorrow," one person wrote. "My heartfelt condolences to their bereaved families and May their souls rest in peace," another added. So far, just over $4,000 has been raised.
An official donation campaign, the El Paso Victims Relief Fund, has also been set up to "support victims and their families affected by the tragedy." You can donate here.
"Our hearts will forever be with the people of El Paso," Texas Governor Greg Abbott tweeted after the shooting. "We pray that God will touch all affected with the healing and hope only He can provide."
Abbott added that the state of Texas "will use every tool and strategy we possess to aid and support the victims and their families."
The shooter has already been charged with hate crimes and capital murder, and prosecutors have announced they will be seeking the death penalty.
"Some Texas justice will be served up," Abbott declared in response to the news.