A U.S. military dad has made it home in time for the birth of his first child after an epic journey back from Afghanistan.
Sgt. Seth Craven, who was serving in Kabul, Afghanistan, as a member of the West Virginia National Guard said was absolutely determined to be by his wife's side after hearing the news that the baby was to be delivered by caesarian section.
The first part of his journey went smoothly, as Craven caught a flight to Kuwait, then on to Philadelphia. At this point, however, things got a little more complicated.
The military husband's flight was canceled due to stormy weather. So, he got a room for the night and was due to head out early the next morning. Unfortunately, a technical issue struck the plan just as they were taxiing to the runway. All the passengers had to disembark and wait for further updates. As the hours ticked by, Craven was becoming nervous that he could actually miss the birth of his child.
"They just kept pushing it and pushing it," he said of the delay. "If they had canceled from the beginning, I would have found a way home somehow. It would have given me more time to figure stuff out."
It was delayed an hour, then an hour-and-a-half and then at 4.30pm they finally canceled the flight," Sgt Craven told Yahoo Lifestyle.
The earliest flight he could get was going to be 10.30am the next morning — it would be too late. He had to do something, fast. Frustratingly, all the rental cars were taken because of the many delays caused by the storm.
Then, as his fellow passengers became aware of his plight, a wonderful opportunity finally presented itself. Charlene Vickers, programs director for AmeriHealth Caritas Partnership, was also fighting to get back to West Virginia for an important work event.
"They kind of pointed to this gentleman and said that poor soul really needs to get back," Vickers told WSAZ-3. "That's when I introduced myself."
"I'm getting to West Virginia tonight, come hell or high water," Vickers told Craven. "So are you willing to join this crazy party of ours?"
Vickers lives in the Philadelphia area, so she had a vehicle available. Within minutes, the group piled into the car and headed off on the eight-hour, 500 mile drive down to Charleston. Such was the rush, Craven didn't even get a chance to pick up his suitcase!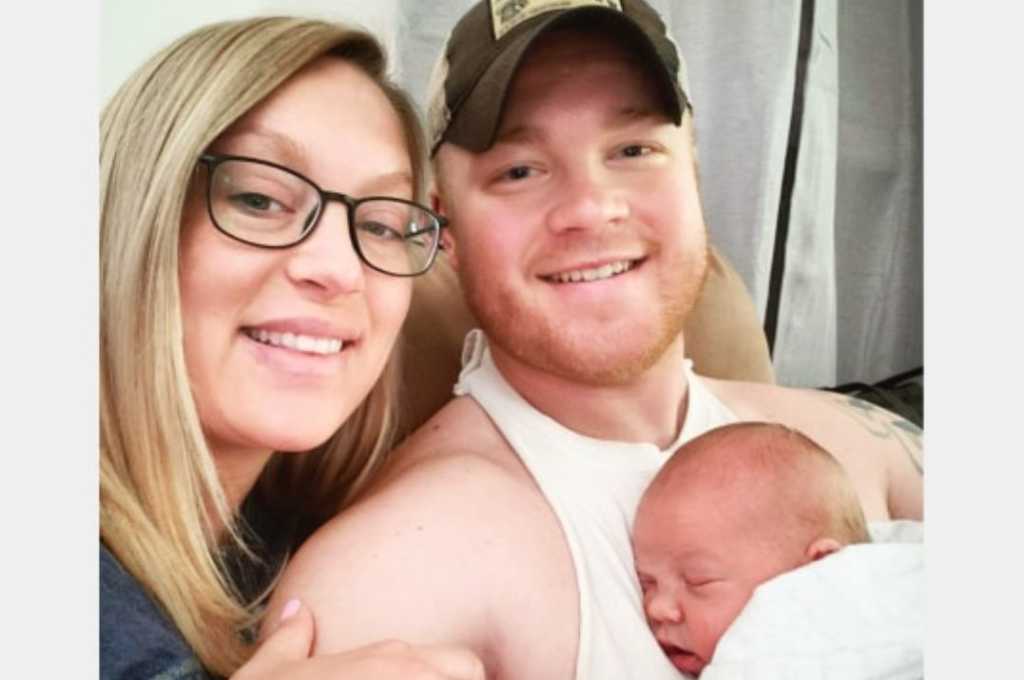 After an exhausting road trip, the group pulled up to Craven's house just gone midnight.
The next morning, his healthy baby boy, Cooper, was welcomed into the world. "Luckily we had a healthy little boy, and Mom's healthy. If it wasn't for Charlene I never would have made it," Craven said. "All she wanted in return was pictures of the baby."
"It's been an awesome few days," he added. "I definitely want people to realize there are nice people out there."
Speaking to Faithwire after the birth, Craven noted that "everything is going great now."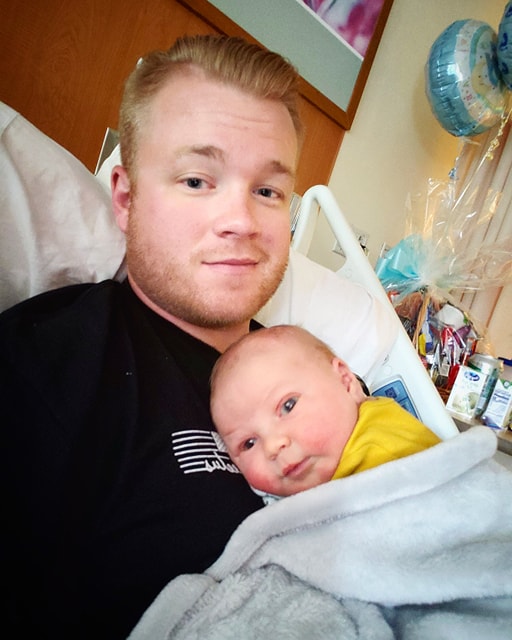 "Momma is sore but healing up and Cooper is chunky and happy," he added. "Were just taking advantage of as much time as possible together before I head back to Afghanistan."
"What a heartwarming story!" West Virginia National Guard commented on Facebook.
We agree!