Late Sunday night, first lady Melania Trump posted footage to social media of this year's patriotic-themed Christmas decorations at the White House.
The focus for 2019, Trump wrote, is "The Spirit of America."
"I am delighted to share this beautiful exhibit of patriotism for all to see, and excited for everyone to experience the beauty of the Christmas season," she added.
The official White House Christmas tree, which arrived at the residence last Monday and towers 18 feet tall, is adorned with handmade paper decorations designed to resemble each state flower, according to the New York Post.
Here's a look at some of the trees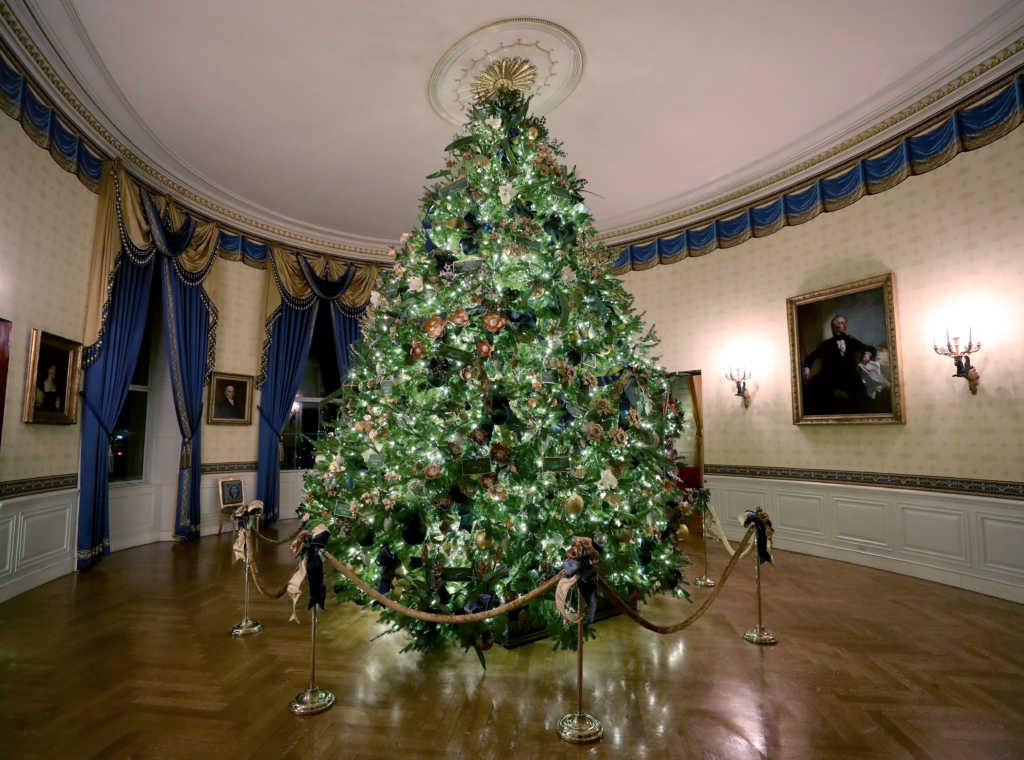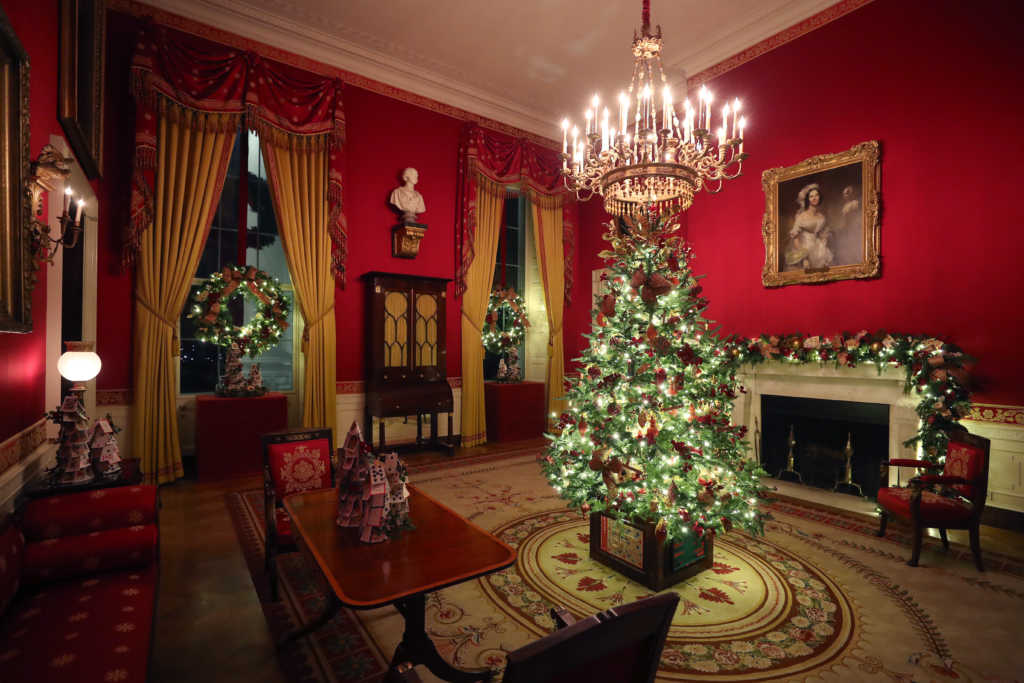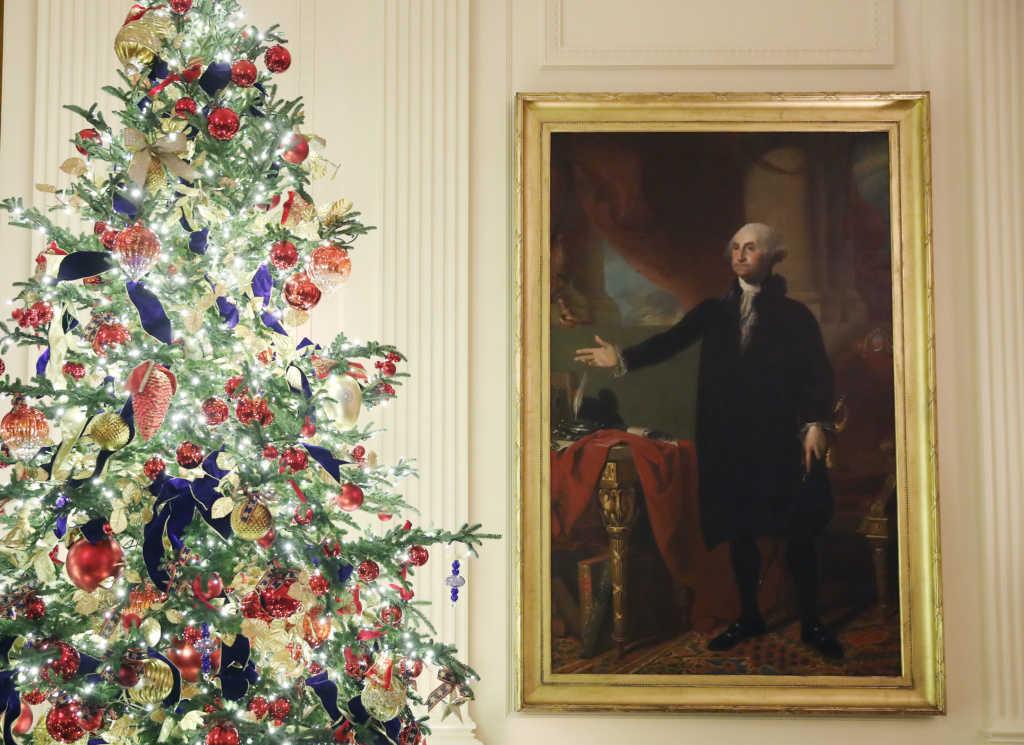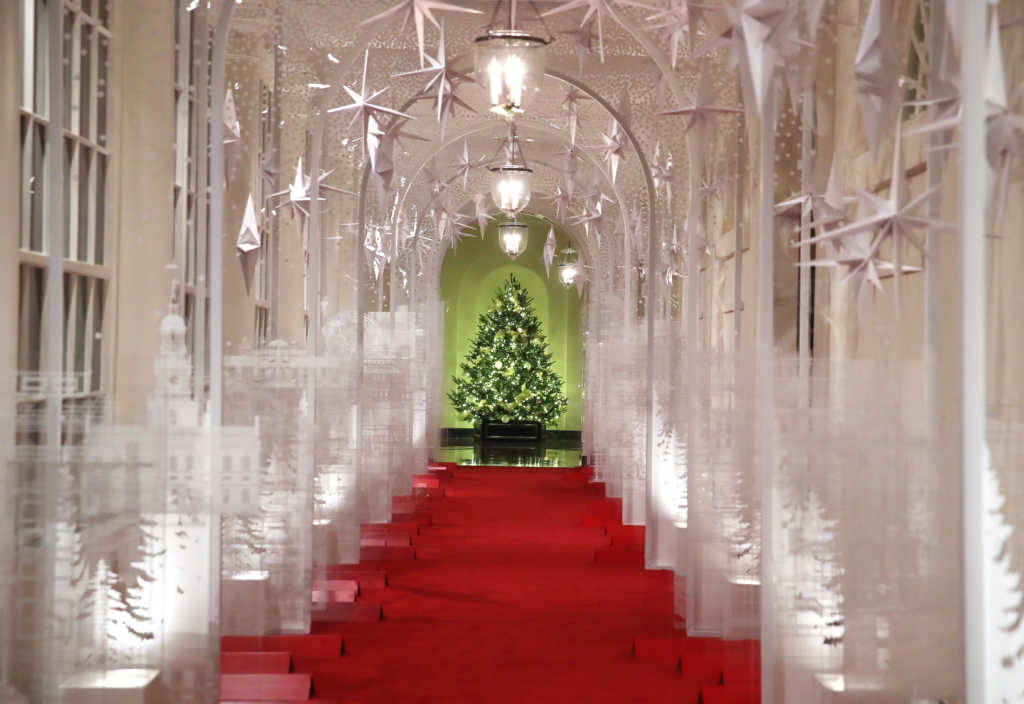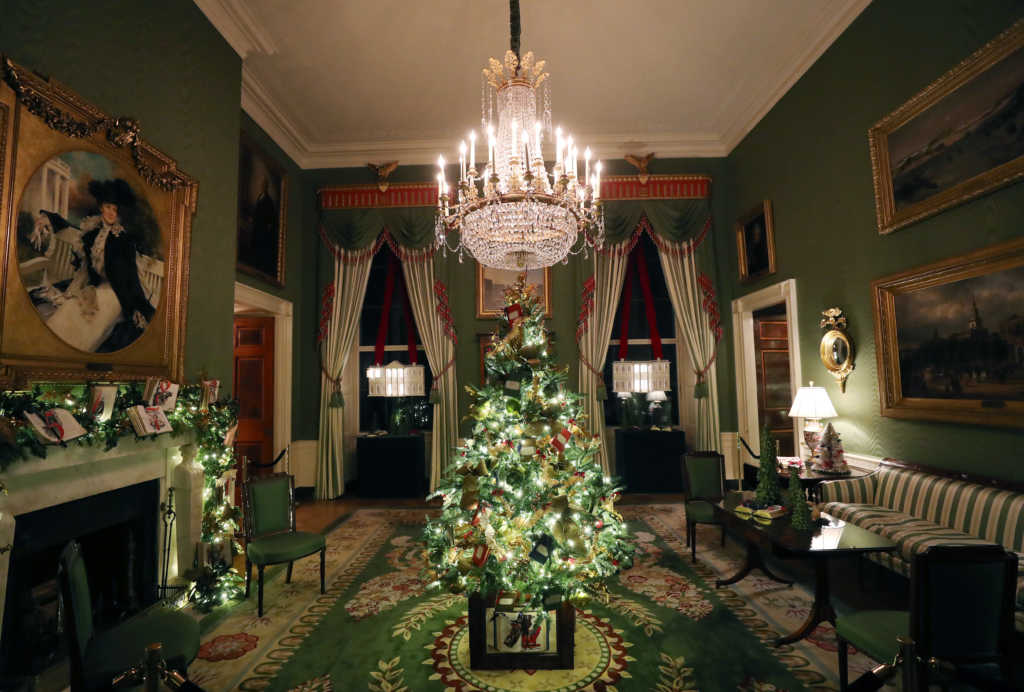 The home also boasts a Gold Star family tree, which is covered from top to bottom in gold stars and patriotic ribbons to honor those who have lost immediate family members to service in the armed forces. The tree is on display in the East Wing of the White House.
In the State Dining Room, where the iconic gingerbread White House is on display, there are also replicas of other famous American landmarks, such as the Golden Gate Bridge, the Gateway Arch, the Statue of Liberty, the Alamo, and the Seattle Space Needle.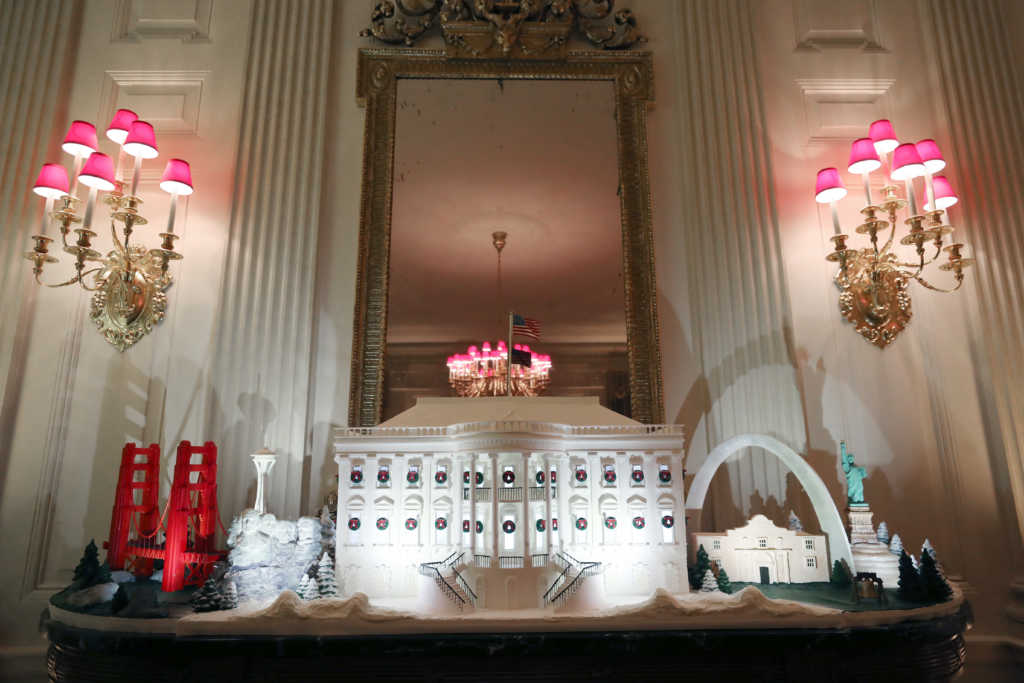 "When I travel the country, I am inspired by the hard-working people and families that I meet," Trump said in a statement about the holiday décor. "No matter which state they call home, many Americans share a strong set of values and deep appreciation for the traditions and history of our great nation."
Thank you to all of the staff and volunteers who worked to make sure the People's House was ready for Christmas," she added. "Wishing everyone a very Merry Christmas and Happy New Year."
From now until Christmas Day, White House staff are expecting more than 30,000 visitors to pass through the halls of the Washington, D.C., residence.