Christian artist Lauren Daigle thrilled fans as she performed the national anthem at of the 2020 National Championship game between LSU and Clemson.
Daigle has been winning fans across the spectrum with her soulful style and booming voice, and tonight she did it again with a magnificent performance of the Star-Spangled Banner, as President Trump and the First Lady looked on.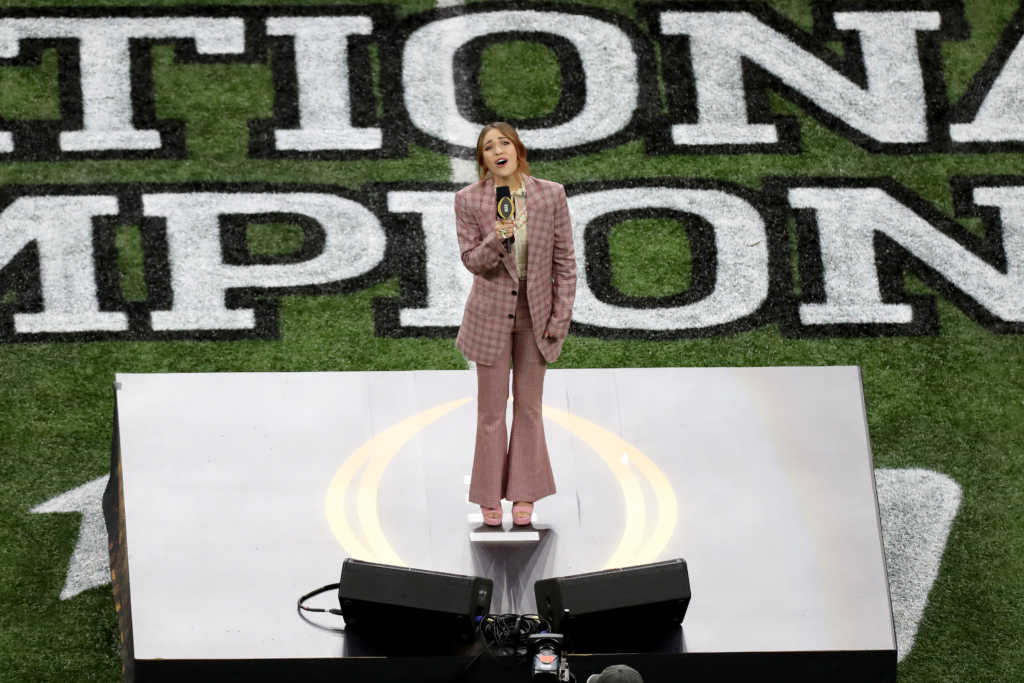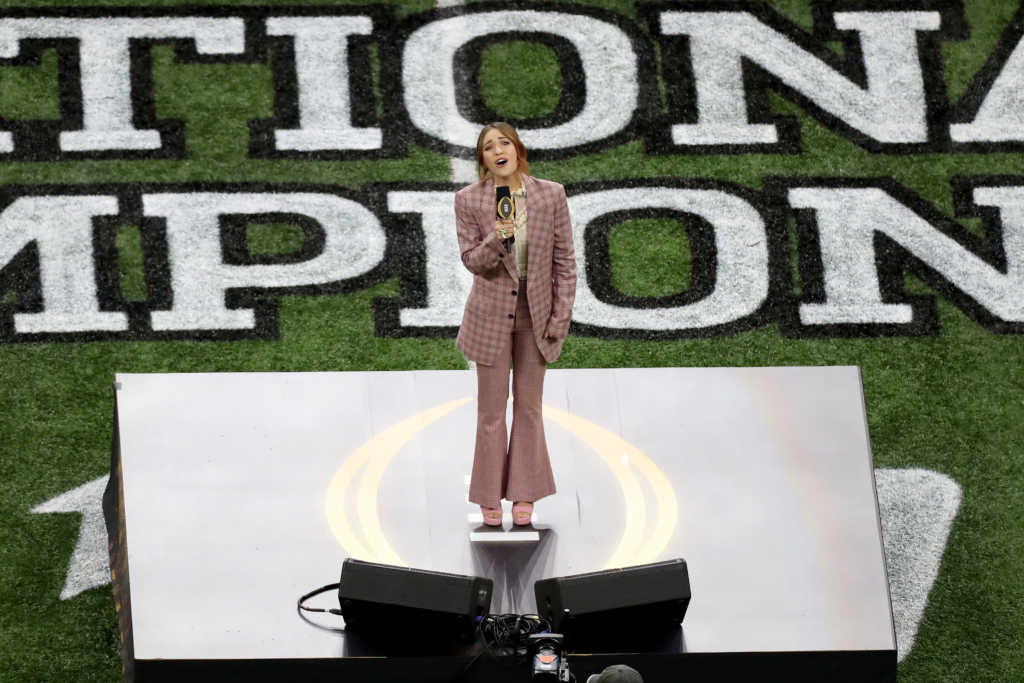 Reaction on Twitter was extremely positive to the rousing performance. Chip Gaines was among those who praised the "You Say" singer.
Daigle received huge applause from the crowd for a really spectacular performance, which had to be fun for her given Louisiana is her home state and she attended LSU.
President Trump and First Lady Melania, meanwhile, also received thunderous applause when getting introduced to the sellout crowd amped up to see the National Championship game.
Given the negative coverage the President routinely receives from the media, they often create the impression the President has not much of a following. This crowd reaction certainly suggested otherwise.
Faithwire has covered Clemson at length over the past year, as coach Dabo Swinney and QB Trevor Lawrence have been very open about their faith in Jesus Christ.