Every once in a while, something grabs hold of our collective psyche — it permeates every demographic and unites people around its cause. This week, that's exactly what happened with a little 9-year-old boy named Quaden.
On Wednesday, a mother in Australia took to Facebook not simply to raise awareness about bullying, but to make an impassioned plea for her son.
In the video, Quaden's mom, Yarrak Bayles, showed her son in tears, tormented by the nonstop bullying he has endured.
"This is the impacts of bullying," she said emotionally. "I seriously don't know what else to do."
Quaden, who has achondroplasia dwarfism, even said at one point he just doesn't want to live anymore. Yarrak Bayles said her family has been dealing with the abuse for some time, but have kept their intense struggles private. At her wits end, she decided to open up about it on social media, and there's been an outpouring of support in response.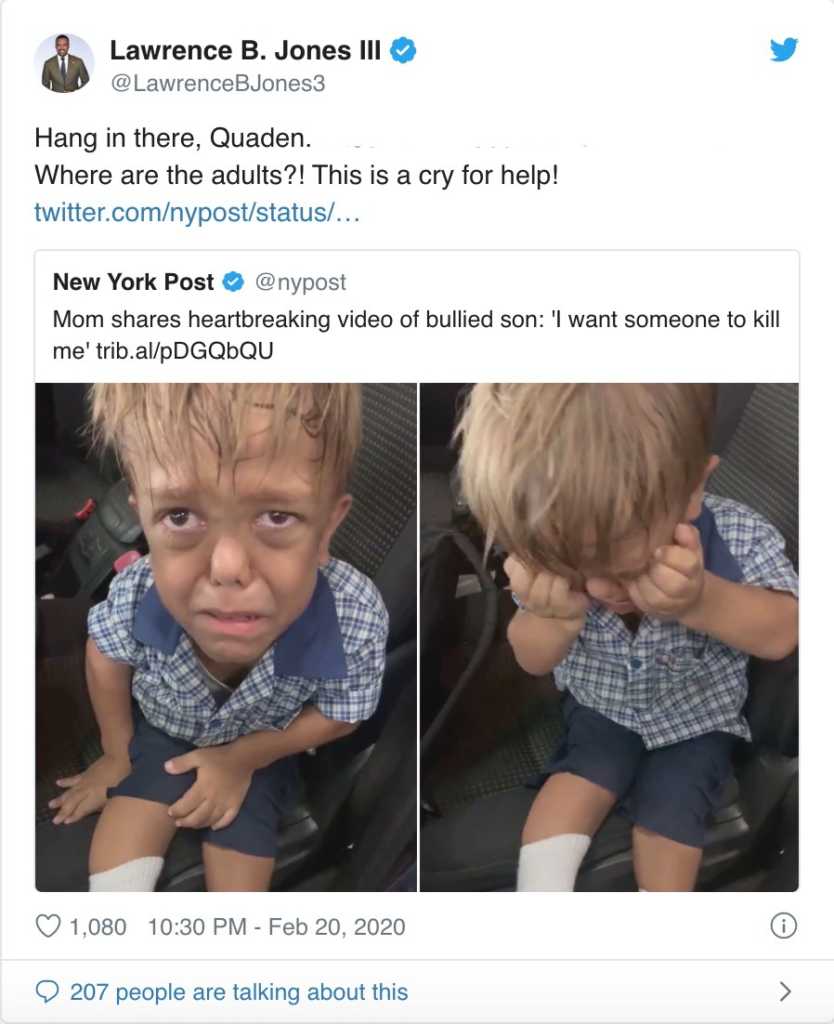 Billy Dib, an Australian professional boxer, even got a chance to FaceTime with Quaden and offered him "some one-on-one boxing lessons." The little boy's mom, he said, "loves the idea."
"Looking forward to teaching this little champ some deadly punches," he wrote.
He also received an invitation for free MMA training from ONE Championship CEO Chatri Sityodtong. In a video posted to Twitter, Sityodtong said Quaden's mother "has graciously accepted my invitation to come to Singapore for an all-expenses-paid vacation so Quaden can learn martial arts at EVOLVE."
"Our instructors will be sure to bully-proof Quaden," he added.
If you would like to donate to a GoFundMe account set up for Quaden, you can do so by clicking here.