Have you ever wondered, "Does child sponsorship through Compassion International really make a difference?" "Is it really changing lives like they claim it is?"
Well, spoiler alert: the answer is unequivocally YES!
Tired of news outlets ignoring God? Follow Faithwire on YouTube. We put God FIRST!
But let me share why I know that. My family and I have been personally invested in Compassion International for over 8 years. I've traveled to Kenya, one of the countries Compassion's ministry works, four times over the years and on two separate trips, I had the opportunity to visit a Compassion center and see, firsthand, the work that Compassion is doing.
Now, I've always known in my heart that Compassion is an incredible organization. But, to be honest, I never realized the extent to which it is an organization that is, quite literally, literally changing and saving lives all over the world.
Poverty Around the World
Did you know that in the past 20 years, HALF of the world's population living in global poverty has been LIFTED out of poverty? Currently, only around 10% of the world's population is living in extreme poverty (which is considered living on less than $1.90 a day). So YES, we have seen incredible improvements. Millions of people around the globe have been lifted up out of poverty… but we still have a long way to go.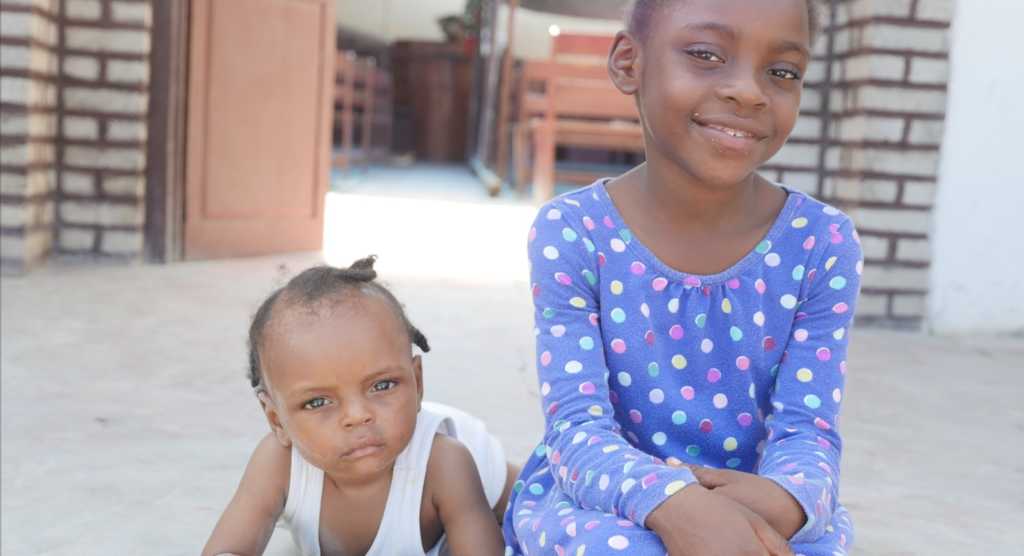 Compassion International is one of the oldest and most reputable nonprofit organizations that specializes in the area of child sponsorship. Through their mission of lifting children up out of poverty in Jesus' name, Compassion focuses on the holistic physical, spiritual, mental, and emotional health and well-being of each child. At each child development center, children in Compassion's program receive education, food, resources, and love – all in the name of Jesus.
Where the Sponsorship Money Goes
To be quite honest, for years, I had this idea in my mind that when you donate money to a child sponsorship organization, it just disappears. I thought the money wouldn't actually impact the child. That the money goes to overhead fees, just paying for travel, or unnecessary expenses.
Guess what? Nope! Not at all.
In fact, with Compassion International, of the $38 a month on average a sponsor donates, 80% of that or MORE goes DIRECTLY to address the needs of THAT child. It's a one-to-one relationship between the child and that sponsor.
Additionally, if a sponsor donates an additional monetary gift – perhaps for a birthday, family, or a "just because" donation, the money is given to the head of that child's Compassion child development center and then the money is spent directly on the child.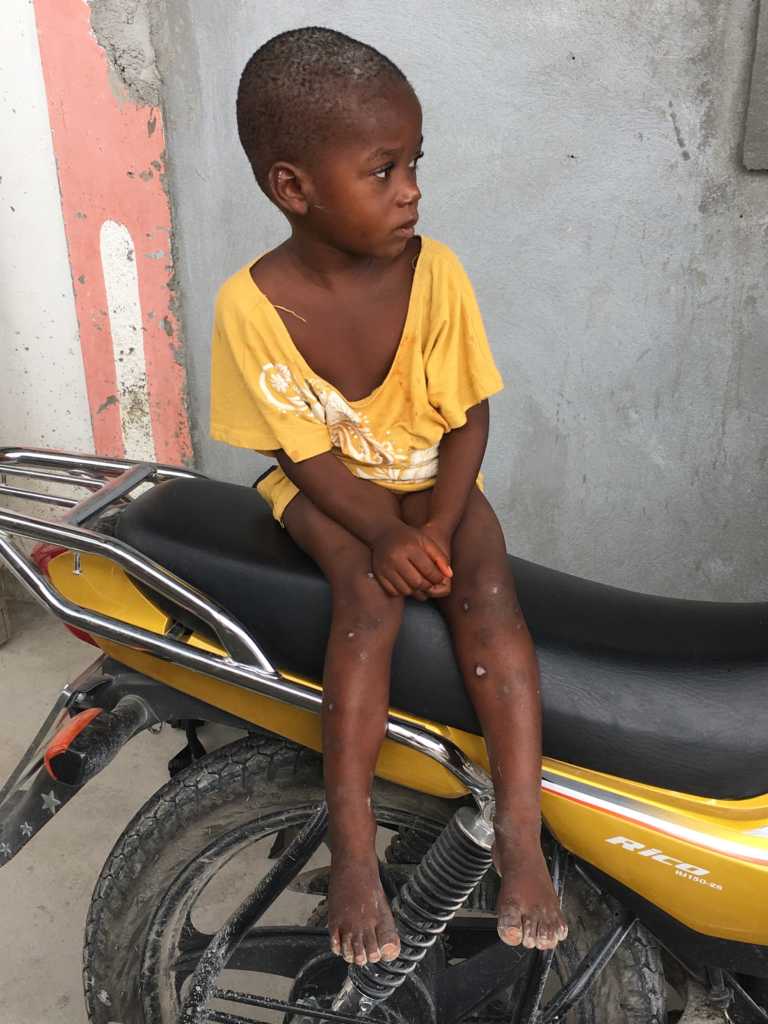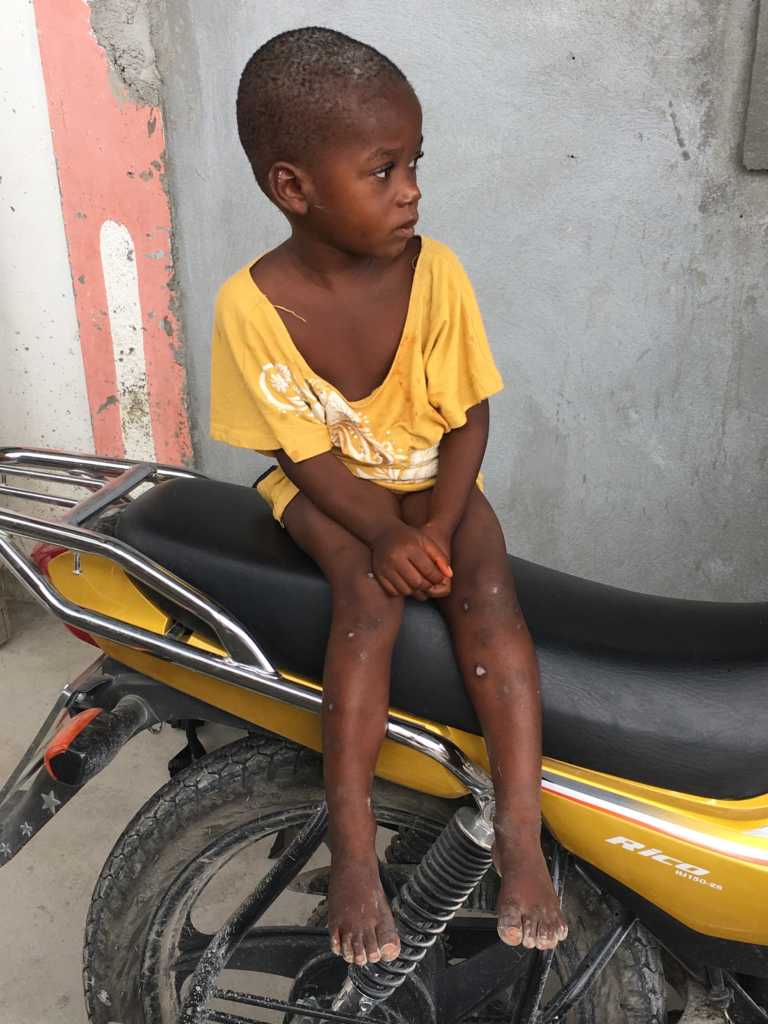 When I met my Compassion child, Edwin, I was shown his folder which contained ALL of the receipts that showed exactly what my birthday gift and Christmas gift donations purchased for him.
My best friend, who also happens to be a Compassion sponsor, made a donation for her Compassion child, Samuel's, birthday. With that money, Samuel's family was able to purchase a GOAT! And guess what? The goat had BABIES! And now, Samuel has the opportunity to care for the goats and make a living.
That donation started small but will immensely bless Samuel and his family for years to come.
Why Bother With Child Sponsorship?
The world feels crazy right now. We're overwhelmed with negative news at every corner. We feel helpless and like there's nothing that we can do to make a dent. But here's the thing, we can make a dent. A HUGE dent. A "dent" that has a ripple effect for generations to come.
Getting our letters from Edwin, communicating with him, talking to our own children about Edwin, has meant the world to us! Not only is Compassion making a difference in HIS life, it really is truly making a difference in OUR lives.
For a little over $1 a day, you can help a child in poverty get access to education, clean water, meals, and stability in their lives. You can help a child feel the love he or she so deserves. For a little over $1 a day you could potentially help a family stay TOGETHER. For a little over $1 a day you could break the bonds of generational poverty.
So again, to answer the question: "Does child sponsorship through Compassion International really make a difference?" "Is it really changing lives like they claim it is?"
Yes, yes it does. All you have to do to be a part of that life change is say "YES" to sponsorship.
Will you sponsor a child today?