When you look at the news, it seems the world is on fire. Thankfully, there are additional firefighters ready to help those already on the frontlines.
On Tuesday morning, Samaritan's Purse — a faith-based humanitarian organization based in Boone, North Carolina — took off for Italy, where some 2,158 people have died from the novel coronavirus, known as COVID-19.
Dr. Elliott Tenpenny, the COVID-19 response manager for the international headquarters of Samaritan's Purse, told Faithwire the Italian government is "overjoyed" to have the help from the Christian organization.
The group is sending 32 disaster response specialists, including hospital administrators, emergency medicine physicians, respiratory therapists, biomedical technicians, and nurses, to northern Italy. En route with the Samaritan's Purse DC-8 airplane is also a 68-bed emergency field hospital, eight intensive care beds and 60 inpatient beds.
The plane is carrying with it 20 tons of medical equipment. That includes structures, tents, beds, monitors, ventilators, masks, pharmaceutical medications, as well as the supplies necessary for volunteers to live there, according to Tenpenny.
In total, the endeavor will comprise of some 60 specialists over a 90-day period, though the length of the trip could change.
To orchestrate all of this, Tenpenny explained, Samaritan's Purse has been working "closely" with the Italian government.
"They are overjoyed, honestly," he said. "It's been sort of shocking in the way they've responded so positively. The Italian people are a welcoming people and it's very much been borne out by this. They're incredibly excited and are contacting us at many different levels to express that excitement and their anticipation of this and just thanks that somebody from the international world outside their own country would come and help them in their time of need."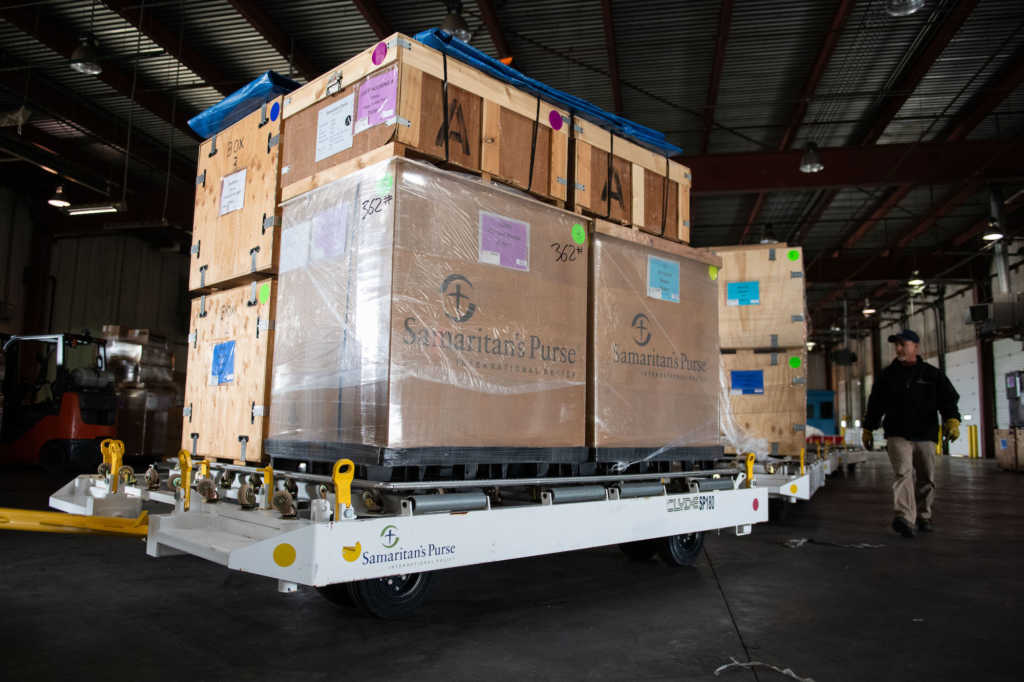 All of this comes amid reports that Italian hospitals, facing extraordinary strains, may soon be forced to suspend treatments for coronavirus patients older than 80. The situation is so intense, it has forced Italian leaders to implement draconian measures, like a national lockdown.
Tenpenny said Samaritan's Purse is sending assistance with the goal of "expanding [the country's] available care with our staff and our equipments and structures."
"With the added capacity," the doctor said, "they will be able to treat more of their own people there at home."
In addition to offering medical care, Tenpenny stressed the importance of attending to patients' spiritual needs. Samaritan's Purse is traveling to the country, he said, "to really support the Italian hospitals and people in the name of Christ."
"As we always say to our staff, if you wait until the point that we're deploying to start preparing spiritually, it's too late," he said. "We expect our staff to have a strong faith and a strong walk with Christ in their own personal time on their own, so that when we call, they can answer that call."
"Everything we do," he added, "is bathed in prayer."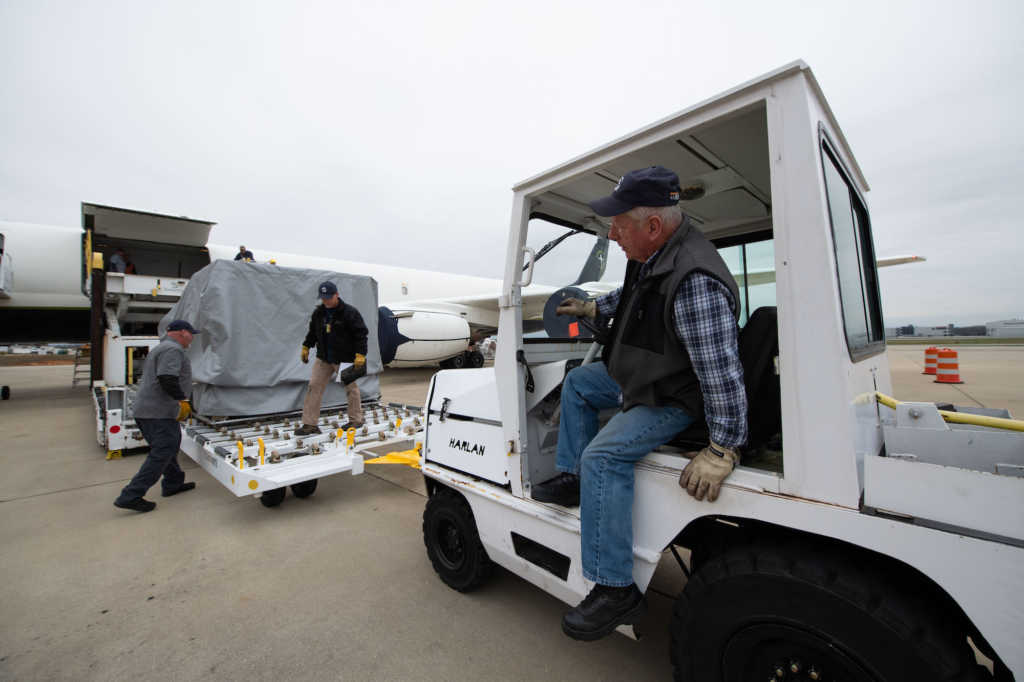 As far as what kind of response Samaritan's Purse might dispatch in the U.S., where so far more than 5,000 people have been diagnosed with COVID-19 and at least 100 have died of the disease, Tenpenny said the humanitarian organization "stands ready if called upon to respond here at home also."
In the U.S., national and local leaders are strongly encouraging Americans to practice "social distancing" by remaining in their homes except for medical care or to pick up household supplies and food. In some places, like New York City, more draconian measures are being taken. Mayor Bill de Blasio is strongly considering a "shelter-in-place" order, which would allow New Yorkers to only leave their residencies for essential activities.
While these kinds of measures have not been implemented nationwide, Dr. Anthony Fauci, director of the National Institute of Allergy and Infectious Disease, said Sunday a national lockdown is a possibility, if the situation warrants it.
The federal government is encouraging every American to follow these guidelines:
If you would like to learn more about the work of Samaritan's Purse or to donate to the cause, click here. And as Americans are practicing social distancing, Tenpenny is encouraging believers around the country to pray for their work in Europe.