The death of a father and resulting despair of a mother is a stressful and frightening situation for anyone. But for nine-year-old Marcela, it was an opportunity to encourage her disheartened mother and allow her faith in Jesus to shine.
Little Marcela didn't always walk closely with the Lord. In fact, her mother Jahaira, described Marcela as a rebellious and disrespectful child. But when she was seven years old, Marcela's life shifted in an unimaginable way.
Christian nonprofit organization, Compassion International, established a child development center in the family's hometown of Ochomogo, Nicaragua. And even though the family had never been to church before, Jahaira registered her rebellious girl in the program, hoping it would have some kind of positive influence on her. And it did!
Through the loving care of the staff at the Compassion center, Marcela slowly began to shed the tough demeanor she had clung to and opened up in a new way to friends and family. Over time, she developed into a respectful, disciplined young lady who loved studying God's Word. She eagerly joined in church activities and was later baptized and became a leader in the children's ministry at her church.
But then, tragedy struck.
Marcela was dealt a devastating blow when her father was suddenly and tragically killed in a car accident. As the sole breadwinner of the family, Marcela's father left his wife and daughter with little hope. Jahaira's sadness grew into despair, to the point where she refused to get out of bed and said she wanted to die.
"I asked the Lord how we were going to continue without my husband. I didn't know what to do, or how I was going to support Marcela. I didn't see a way out."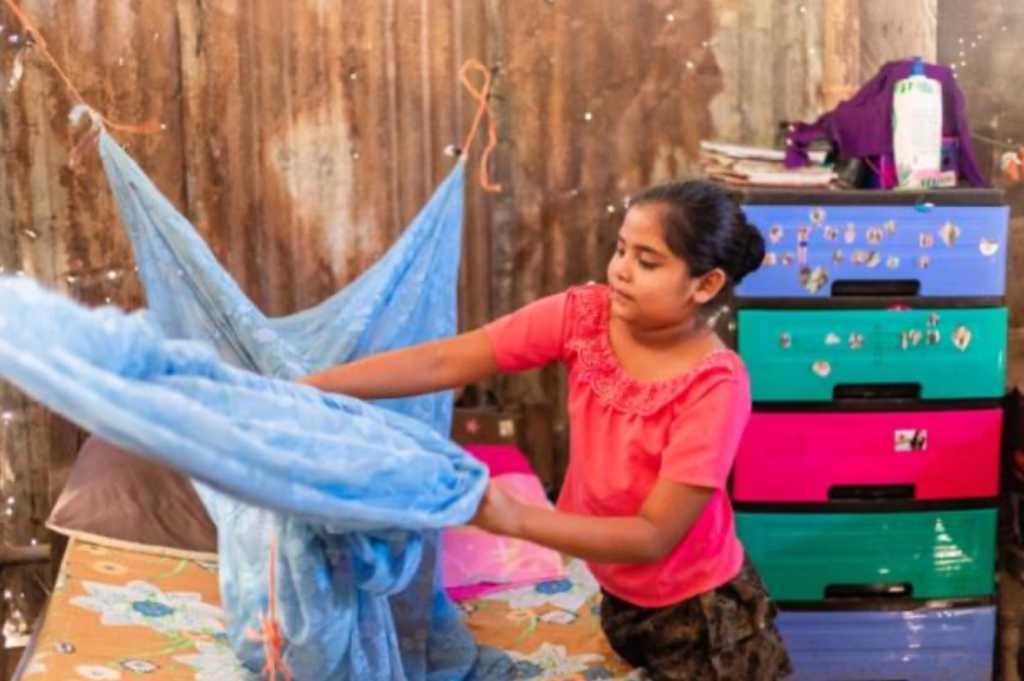 When Compassion staff learned about her condition, they sprang into action and visited on a daily basis. But the staff soon realized that God had already sent Jahaira a wise counselor – in the form of a child.
They saw wisdom and maturity beyond the nine-year-old's years as they listened to her share words of consolation and encouragement with her mother. They saw a faith so unshakeable that it gave her the strength to support her mother in her time of need.
"I told my mom that God loves us and that even if the situation is difficult, He is still with us. I told her His will is perfect and that I trust He knows what He has in store for us."
Each day, center staff visited Marcela and Jahaira, and were welcomed by the sight of daughter encouraging mother with Scripture, helping her regain her faith in the Lord.
But despite Marcela's prayers and encouragement, Jahaira continued down her dark road of depression and begged Marcela to stay with her all the time. She even found herself discouraging Marcela from from attending church so that she wouldn't have to be alone.
"I would tell her to stay with me, to keep me company," Jahaira says. "But she told me she wanted to go because she said it was the Lord who gave her strength, and she couldn't miss time at the church or Compassion center."
Fortunately, time passes and patches together broken hearts. Jahaira's hopelessness slowly loosened its grip on her. Through Marcela's faithfulness to her Lord and Savior, she provided inspiration and reassurance to her mother. Although she is still grieving the loss of her husband, Jahaira has come to praise God for giving her a daughter who prays for her and reminds her that God is always with her.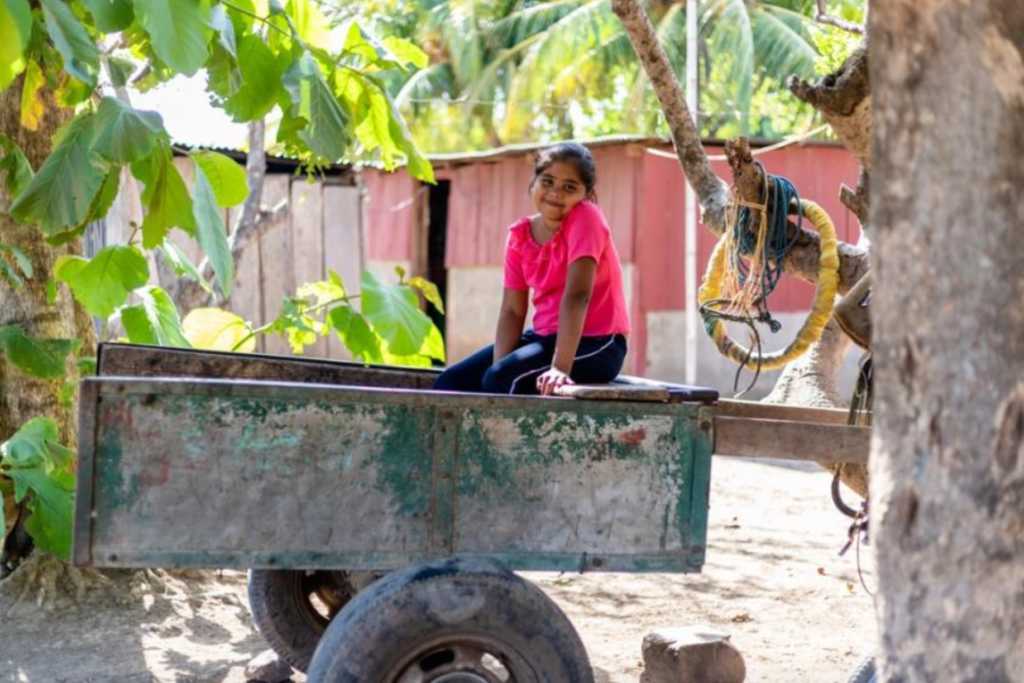 "I have learned that the Lord is merciful, and He is always with us, even when we have no hope or when we don't understand His will. Every day, I ask the Lord to grant me strength to continue going to church, to continue praising him and to allow me to help others. I want to share the love of God with other children who need to hear that He loves them and will never abandon them."