Lorna Breen was the medical director of the emergency department at New York-Presbyterian Allen Hospital. According to The New York Times, she died by suicide on April 26.
Her father, Dr. Philip C. Breen, later explained: "She tried to do her job, and it killed her."
She had no history of mental illness. However, she described to her father an onslaught of patients who were dying before they could even be removed from ambulances.
"She was truly in the trenches of the front line," he said.
Nearly half of respondents in a recent Kaiser Family Foundation survey reported that their mental health has been negatively impacted by the ongoing coronavirus pandemic. An article in the New England Journal of Medicine noted that during public health emergencies, "emotional distress is ubiquitous in affected populations."
Counselors warn that the isolation created by stay-at-home restrictions can especially contribute to psychological harm.
As a pastor and a theologian, I am not qualified to offer medical advice or professional counseling to those suffering from anxiety and depression. But I can point us to Jesus. His example highlights three principles that offer us help and hope in these hard days.
One: Social distancing can be reframed as an opportunity for spiritual growth.
Jesus prayed alone at the beginning of his day (Mark 1:35) and at its end (Matthew 14:23). He agonized in solitary prayer before his arrest and crucifixion (Matthew 26:36–46). Times of isolation became opportunities for worship as he sought the strength of his Father.
Praying, fasting, reading Scripture, and meditating on the word and works of God are gifts we give ourselves in solitude. And they position us to experience the joy and peace of the Lord (Philippians 4:6–7).
Would you make time to be alone with your Father today?
Two: Gratitude in hard times can lead to great joy.
According to research reported by the Harvard Medical School, gratitude is strongly and consistently associated with greater happiness. My purpose here is not to encourage naivete: the crises of our day are unprecedented in living memory.
But the One who came to save all of mankind faced challenges we cannot begin to imagine. And yet he lived a life of worship and praise: he gave thanks for his food (John 6:11; Mark 14:22–23); he praised his Father for revealing his will (Luke 10:21); he thanked him for hearing his prayer (John 11:41).
If we choose to "give thanks in all circumstances" (1 Thessalonians 5:18), we will seek reasons for gratitude amid our challenges. For example, we can thank our Father for his presence in our pain (Matthew 28:20). We can thank him for healthcare heroes fighting this pandemic, researchers who are working to end it, and workers who are supplying essential services.
Would you thank God for a specific gift of grace right now? If you do, you will testify that "the joy of the Lord is your strength" (Nehemiah 8:10).
Three: Our physical health directly affects our mental health.
The Risk Index for Depression shows that an individual is more likely to become depressed if their diet is poor and they do not exercise. According to the Sleep Foundation, sleep is especially important during a time of crisis as it empowers our immune system, heightens brain function, enhances mood, and improves mental health.
Jesus modeled such self-care throughout his life. He rested beside a Samaritan well (John 4:6) and slept in a boat even during a storm (Mark 4:38). He ate with Matthew and his friends (Matthew 9:11) and with his disciples (Luke 22:14–15). During a season of intense activity, he led his disciples to "come away by yourselves to a desolate place and rest a while" (Mark 6:31).
Paul similarly prayed: "May your whole spirit and soul and body be kept blameless at the coming of our Lord Jesus Christ" (1 Thessalonians 5:23). Would you make his prayer yours?
I am convinced that God redeems all he allows. One way he would redeem this pandemic is by using it to lead us into transforming personal encounters with him through worship and to self-care for his glory and our good.
Billy Graham observed, "When wealth is lost, nothing is lost; when health is lost, something is lost; when character is lost, all is lost."
In the midst of this financial and medical crisis, let's take steps to strengthen our character as we imitate the Son of God to the glory of God.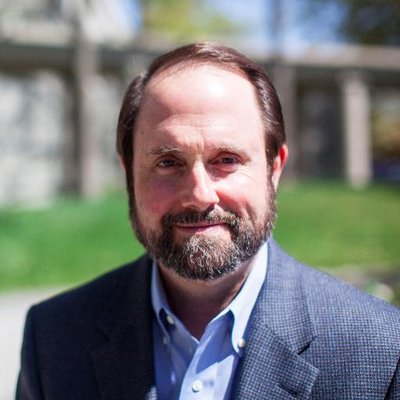 Dr. Jim Denison is the founder of the Denison Forum. His Daily Article reaches 1.5 million people monthly with subscribers in 226 countries. Follow him @JimDenison.