It's every parent's nightmare scenario. Your home is on fire and your precious children are trapped inside. That's exactly what happened to 30-year-old Rachel Long from Arizona, as her apartment was going up in flames she desperately tried to save her two children inside.
Thanks to the heroic efforts of a mother and some strangers, both children miraculously survived.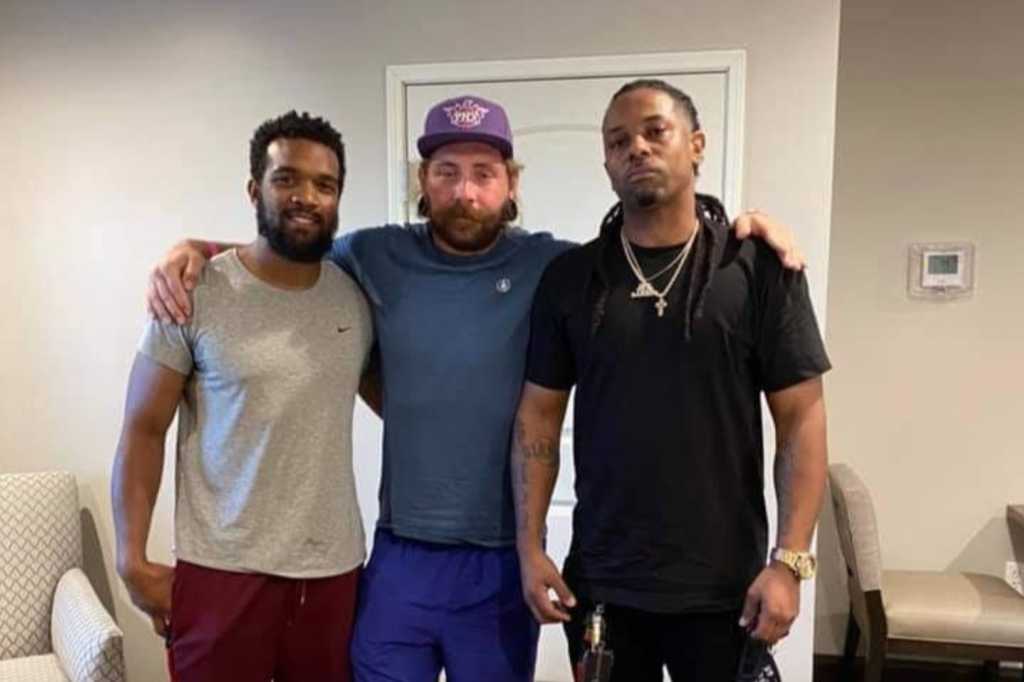 Rachel, who witnesses say was literally "on fire", managed to toss her 3-year-old son Jameson off the balcony of the three story apartment building and into the capable arms of former Marine and football player Phillip Blanks, who miraculously slid and caught the young boy just in time (scroll down for the dramatic video).
Onlookers yell at Rachel to "jump" for her life, but instead the determined mother went directly back into the flames to save her other child, 8-year-old daughter Roxxi.
Rachel never came out, thus making the ultimate sacrifice for her children.
Roxxi would've perished in the fire if it were not for the heroic actions of neighbors and strangers leaping into selfless action. Here's the update from family and friends via GoFundMe:
Rachel was able to make it to the balcony, where she dropped her son, Jameson, to neighbors waiting below. Eyewitnesses stated that Rachel was on fire at that time, but rather than jumping herself to safety, she went back in for her daughter Roxanne and sadly, did not return.

Reports say a passerby kicked in the door of an already engulfed apartment and heroically saved Roxxi.

Rachel, 30, was a mother, a wife, a sister, daughter, and granddaughter.  She was a beautiful, spirited young woman who always lived life fully and on her own terms. She was the light of her daddy's life.  She is truly a hero. She made the ultimate sacrifice for her children.

Corey, her husband, has no home now and both children are currently hospitalized.  He is facing costs of at least 8 surgeries for Roxxi.  Please contribute if you feel led to help the Long family in these horrific times. They need our prayers and our finances.
It is unclear which person in the updates featuring pictures of the heroes who, exactly, kicked in the door and saved the girl — regardless, everyone pictured is a hero and despite the tragedy these two youngsters have a shot at life because of their actions.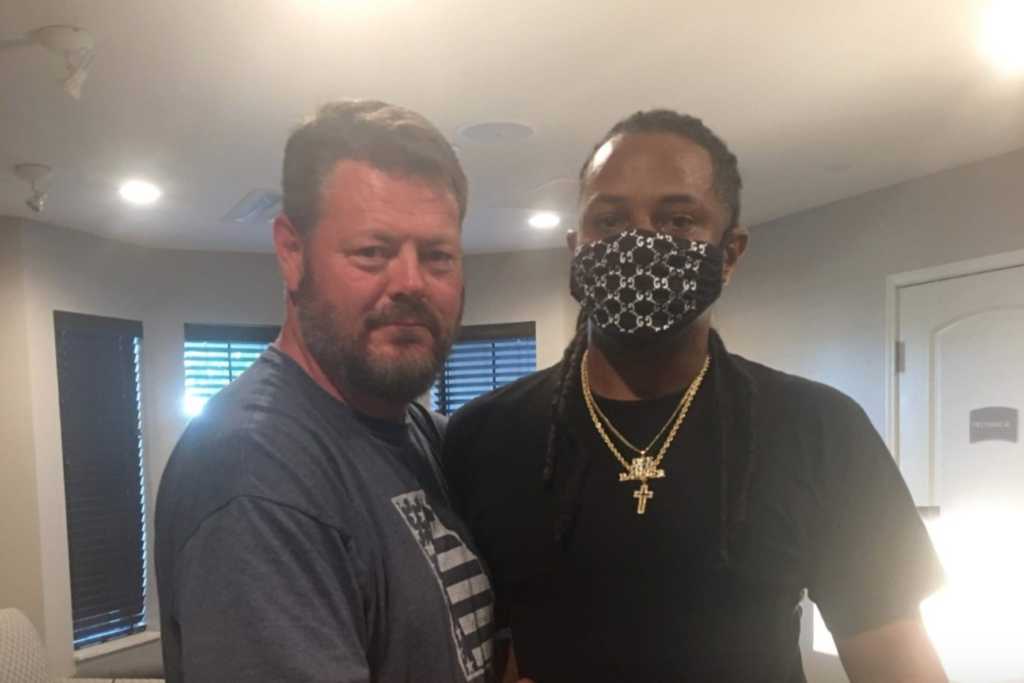 The family gave another update about the emotional reunion of these heroes who they now call "family."
1st let me say we are so overwhelmed and humbled by all the support yall have given! The Lord never ceases to amaze me. Even in a world full of hate and rage….there is LOVE.

So today they met the hero's. They cried together, they prayed together, and they are hurting together. We have never been so grateful for the love of strangers. They will always be family now. Thank you from the bottom of our hearts <3

Both the babies will have surgeries in the morning. Keep the prayers coming
Jameson is on the mend a little more quickly, but Roxxi will need multiple surgeries. Aside from the physical issues, both kids will have to deal with the reality that her mom will no longer be here. If you feel led to help this family, here is the GoFundMe that will do just that: DONATE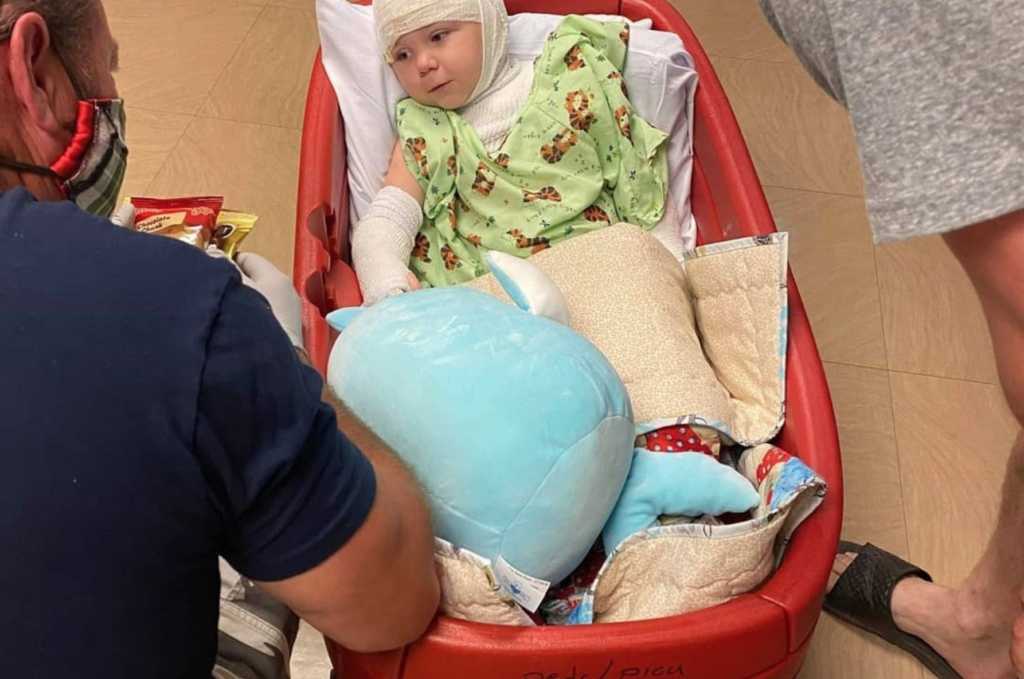 The Background & Dramatic Video
Phillip Blanks has been preparing his whole life for the harrowing encounter he had last week.
The 28-year-old former football player and U.S. Marine has gained national notoriety for rushing over to a burning building and diving to catch a falling 3-year-old toddler in the crook of his arm just before he hit the gravel beneath him.
As flames fanned out of the top balcony of an apartment building in Phoenix, Arizona, 30-year-old mother Rachel Long ran into the fire, grabbed her young son Jameson, and dropped him from the balcony, hoping to save him. Long died in the blaze.
"She's the real hero of the story," Blanks told KABC-TV. "Because she made the ultimate sacrifice to save her children."
Recalling the intense July 3 ordeal, Blanks, who was a wide receiver at Saddleback College in Mission Viejo for the 2016-2017 season, said Jameson "was twirling in the air like a propeller."
"I just did my best," the former college athlete said. "His head landed perfectly on my elbow. His ankle got twisted up as I was diving. The guy who was there with me — it looked like he wasn't going to catch him. So that's what I stepped in. I just wanted to make a better catch."
Blanks also served in the U.S. Marines and now works in security.
Playing football, he explained, taught him how to catch. As for the instinct to help, Blanks said, "I can definitely [give] credit to the Marine Corps for instilling this good training in me to save a life. I don't see myself as a hero. A person trained to do my job is trained to protect people."
Both Jameson and his 8-year-old sister were taken to the hospital with burns. They are expected to survive.
Rachel Long is survived by her two kids and her husband, Corey, who is now homeless. A GoFundMe page has been set up to help alleviate some of the family's costs. So far, more than $57,000 has been raised.