Conservative Christian actor Antonio Sabato, Jr., is starting his own production company to create jobs for those who have been blacklisted in Hollywood for their faith and political views. He invites "all conservative producers" who want to make a change in the culture to "get in touch with me and be part of our team."
His experience is one shared by many believers in the entertainment industry. And anyone who follows pop culture can attest to the frequency with which it slanders Christian beliefs and figures today.
How should we respond? By "speaking the truth in love" (Ephesians 4:15).
In "Truth Plus Love: The Jesus Way to Influence," evangelist Matt Brown asks, "How is the world supposed to see the grace of God if the people of God are not gracious?"
He writes: "Maybe I spend too much time on social media, but I see it every day — Christians who are supposed to be marked by the love of Christ who sound anything but loving. There is too much angry, critical, cynical, judgmental Christianity in the world. Too many Christians are trying to prove their point and to have the last word."
By contrast, Brown offers these principles:
Truth minus love = noise
Love minus truth = error
Truth plus love = influence
According to Brown, "Jesus and the apostles did not spend the majority of their time speaking against the Roman government, which was deeply corrupt. They focused on preaching the gospel because only the truth of Jesus can change hearts and the world. Early church leaders honored and prayed for those in authority, and this allowed Christians to influence kings. We can't let the powerful message of the Gospel and God's call to honor all people get sidetracked by momentary culture wars."
How can we offer our critics "truth plus love?"
There are times when we must respond to untruth with truth, to sin with Scripture and spiritual wisdom.
Jesus called the Pharisees "hypocrites" (Matthew 23:13). He drove moneychangers from his Father's "house" (Matthew 21:13). Peter refused the Sanhedrin's demand that he cease preaching the gospel (Acts 4:8–12). Paul exposed the sin of the Judaizers who opposed his message and ministry (Galatians 5:7–12).
At other times, we find biblical precedent for withdrawing from conflict. Like Anthony Sabato, Jr., many Christians across the centuries have formed their own communities to advance their kingdom mission and support fellow believers.
When the religious authorities determined to execute Jesus before his time, he "no longer walked openly among the Jews" (John 11:54). When Paul and Barnabas faced persecution in Pisidian Antioch, "they shook off the dust from their feet against them and went to Iconium" (Acts 13:51).
However, whether Christians responded to conflict or withdrew from it, their larger motive was love for those they were called to serve.
Frederick Buechner notes: "We can love our neighbors without necessarily liking them. In fact, liking them may stand in the way of loving them by making us overprotective sentimentalists instead of reasonably honest friends."
Then he proves his point by citing Matthew 12:34, where Jesus called the Pharisees a "brood of vipers." According to Buechner, "he said to them because he loved them."
Like Jesus, "speaking the truth in love" must be our mantra.
Paul's word to the Christians on Crete is God's word to us: "To speak evil of no one, to avoid quarreling, to be gentle, and to show perfect courtesy toward all people" (Titus 3:2). Here's the motive behind such generosity: "For we ourselves were once foolish, disobedient, led astray, slaves to various passions and pleasures, passing our days in malice and envy, hated by others and hating one another" (v. 3). But God "saved us" by "his own mercy" (v. 5).
Now our Father wants us to pay forward the grace we have received.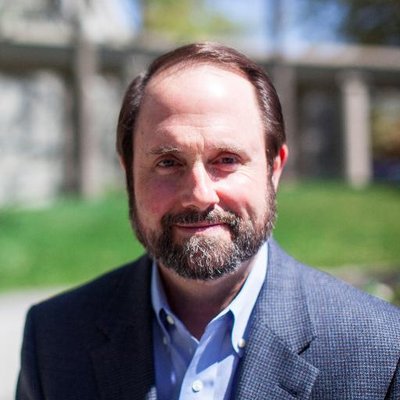 Jim Denison, PhD, is the founder of Denison Forum with a reach of 1.8 million. He also serves as Resident Scholar for Ethics with Baylor Scott & White Health.