Professional golfer Tiger Woods is "awake, responsive, and recovering" following a harrowing car crash in Los Angeles Tuesday.
TGR Ventures, the company Woods founded, released a statement just after midnight Wednesday morning, revealing the athlete underwent "a long surgical procedure on his lower right leg and ankle" after being transported to the hospital from the scene of the crash in Ranch Palos Verdes.
"Mr. Woods suffered significant orthopedic injuries to his right, lower extremity that were treated during emergency surgery by orthopedic trauma specialists at Harbor-UCLA Medical Center, a level 1 trauma center," said Dr. Anish Mahajan, the hospital's chief medical officer. "Comminuted open fractures affecting both the upper and lower portions of the tibia and fibula bones were stabilized by inserting a rod into the tibia."
Mahajan went on to noted that "additional injuries" to the bones of Woods' foot and ankle "were stabilized with a combination of screws and pins."
Los Angeles County Sheriff Alex Villanueva said Tuesday Woods, who was driving a Hyundai Genesis SUV, is "lucky to be alive." Woods was pulled from the vehicle after the roll-over collision, which occurred shortly after 7 a.m. Tuesday, when he crossed over a median and went through two lanes of the road before hitting a curb, a tree, and landing just off the roadway.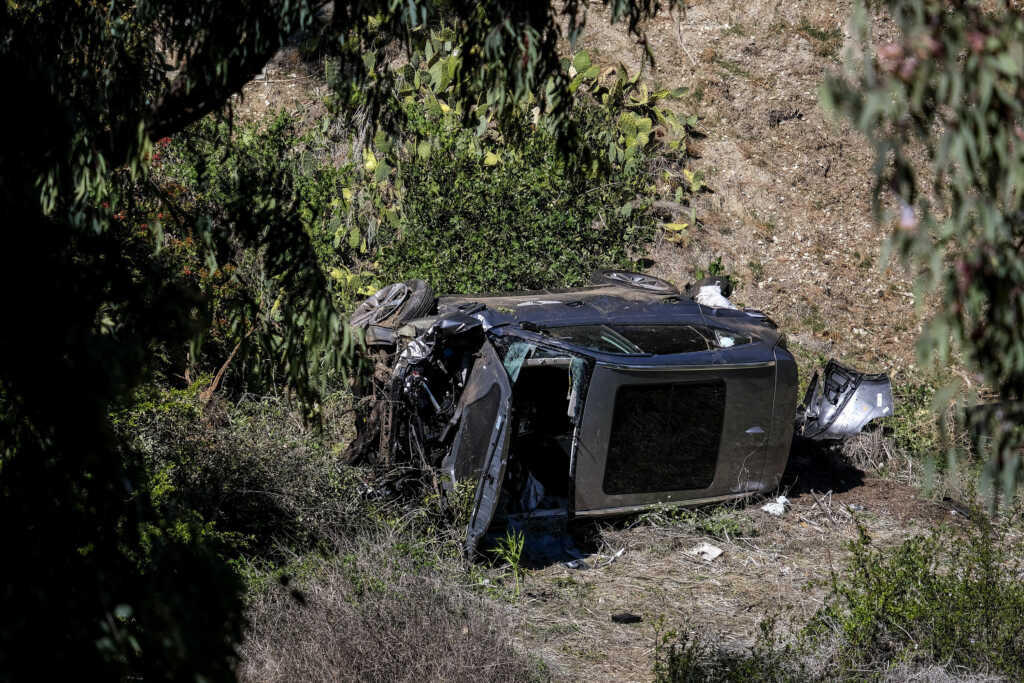 "Thankfully, the interior [of the vehicle] was more or less intact, which kind of gave [Woods] the cushion to survive what otherwise would have been a fatal crash," the sheriff told reporters.
At this time, it appears the cause of the crash was the fact that Woods was traveling at a "relatively greater speed than normal" as he was driving down a hill. Investigators found no signs the golfer was intoxicated, Villanueva noted.
"The nature of his vehicle, the fact that he was wearing a seat belt — I would say that it greatly increased the likelihood that it saved his life," said Deputy Carlos Gonzales, the first officer to the scene of the crash. "It's very fortunate that Mr. Woods was able to come out of this alive."
As Faithwire previously reported, Woods was in Southern California hosting the 2021 Genesis Invitational at the Riviera Club in Pacific Palisades. Woods was also filming a Golf Digest and Golf TV series in which he gives golf lessons to celebrities.