Ten people, including a police officer, were killed after a gunman opened fire in a grocery store in Boulder, Colorado Monday afternoon.
The shooting started in the parking lot of King Soopers before police say the suspect went inside. A lone gunman rained terror on the stunned shoppers, sending them scrambling for safety.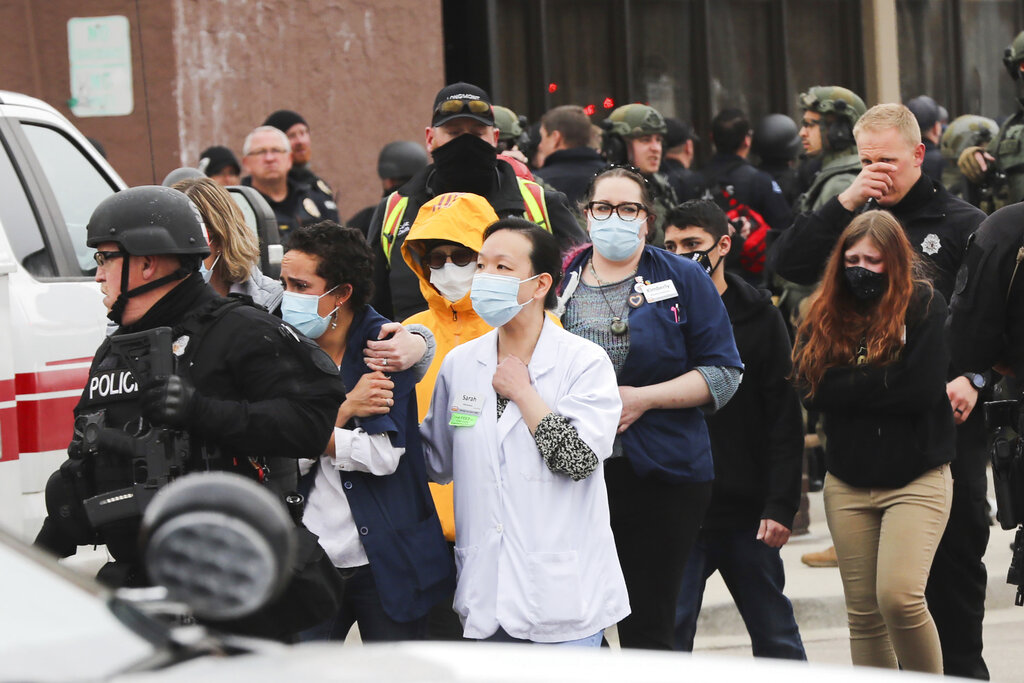 Dozens in the store were running for their lives and taking cover. Supermarket employee Andy Arellano told ABC News that he couldn't forget the terror of that moment. 
"We were like sitting ducks, you know, and that's one thing that I'm reliving it and looking at it in my head," said Arellano. "And that, that bothers me, I'm still shivering, I'm still shaking."
About an hour later, police emerged with a bloody shirtless man in handcuffs. Police arrested the suspect but did not reveal his name or a possible motive for the shooting. 
The officer who died was 51-year-old Eric Talley, an 11-year veteran of the Boulder Police Department.
"We know of 10 fatalities at the scene, including one of our Boulder PD officers by the name of Eric Talley, who has been on the Boulder Police Department since 2010," said Police Chief Maris Herold. 
"My heart goes out to the victims of this incident and I'm grateful for the police officers that responded," Herold added, calling Talley's actions "heroic" while holding back tears. "I am so sorry about the loss of Officer Talley."
Officer Talley, who was first on the scene, had seven children, said his father Homer Talley. "Above all else, he loved his family and his Lord Jesus Christ," he added.
Jeremy Herko, who described himself as a friend of Talley's, wrote on Facebook, "He was a devout Christian, he had to buy a 15-passenger van to haul all his kids around, and he was the nicest guy in the world. I've known him since we went to the academy together, and we talked all the time. Please keep his wife and kids in your thoughts."
Additionally, Boulder County District Attorney Michael Dougherty vowed to deliver justice to everyone impacted by the tragic incident.
"These were people going about their day, doing their shopping," Dougherty said. "I promise the victims and the people of the state of Colorado that we will secure justice."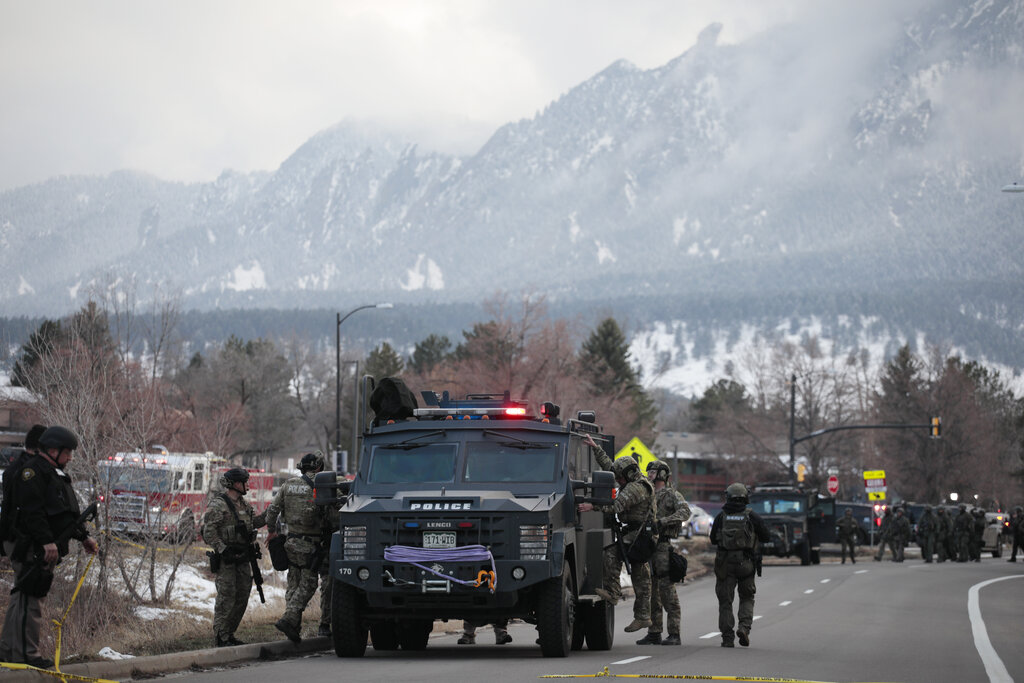 Andrew Hummel, who was shopping in the store prior to the shooting, was able to safely get out once he heard the gunshots.
"I pray that everybody impacted by this is doing all right," Hummel said.
The police department is working to identify the other victims and the shooter's motive.
Colorado's Acting U.S. Attorney, Matthew Kirsch pledged for "the full weight of federal law enforcement" to support the investigation. He said investigators from the FBI, Bureau of Alcohol, Tobacco, Firearms, and Explosives were at the crime scene.
This story originated through Faithwire's parent company CBNNews.com. For more download the free CBN News app.