President Joe Biden is expected to take a "part victory lap" and "part sales job" tonight during his joint session before Congress as he outlines his plans for the next 100 days and beyond.
Biden first attended a joint session 47 years ago, when President Richard Nixon addressed Congress. You can watch live coverage and react to the speech in real-time on CBN's YouTube channel by clicking here or the image below: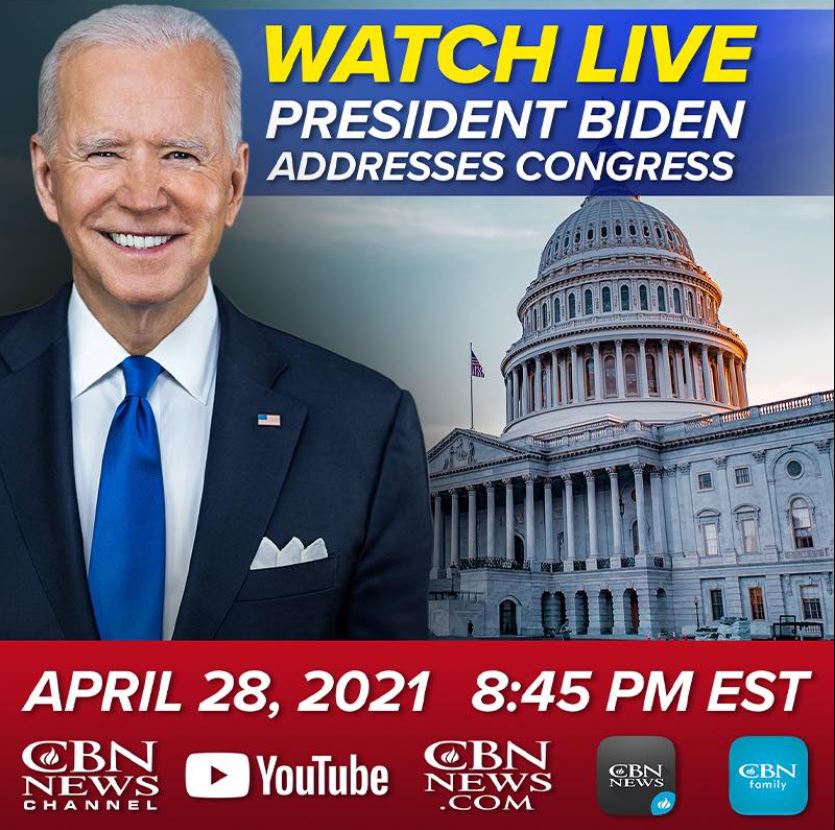 Faithwire's Dan Andros and Tré Goins-Phillips have the details on this story and the other top stories of the day on the 4&3 Podcast. Listen below – and don't forget to subscribe and listen daily for the top stories from a Christian perspective:
You can also follow the daily podcast on Faithwire's YouTube page by clicking HERE.