Golf professional Gene Siller, 41, was shot and killed in a tragic and bizarre scene at Pinetree Country Club in Kennesaw, Georgia on Saturday. A white pickup truck drove onto the course, and when Siller went to investigate why, he was gunned down.
Siller was the director of golf at Pinetree CC and was described as having a heart of kindness and servanthood, as one friend, Pastor Rand Eberhard, explained to local news outlets.
LISTEN TO TODAY'S PODCAST:
"Gene was a man of compassion, he loved everybody," the friend explained. "He had the kindness and servanthood of the nature of the God I serve, the God of the Bible."
Eberhard, led a prayer walk for the victims, also spoke to ABC News about his friend's character.
He leaves behind a wife and two young boys, ages 6 and 7. There is a GoFundMe to help the family during this difficult time. You can donate by clicking the image below.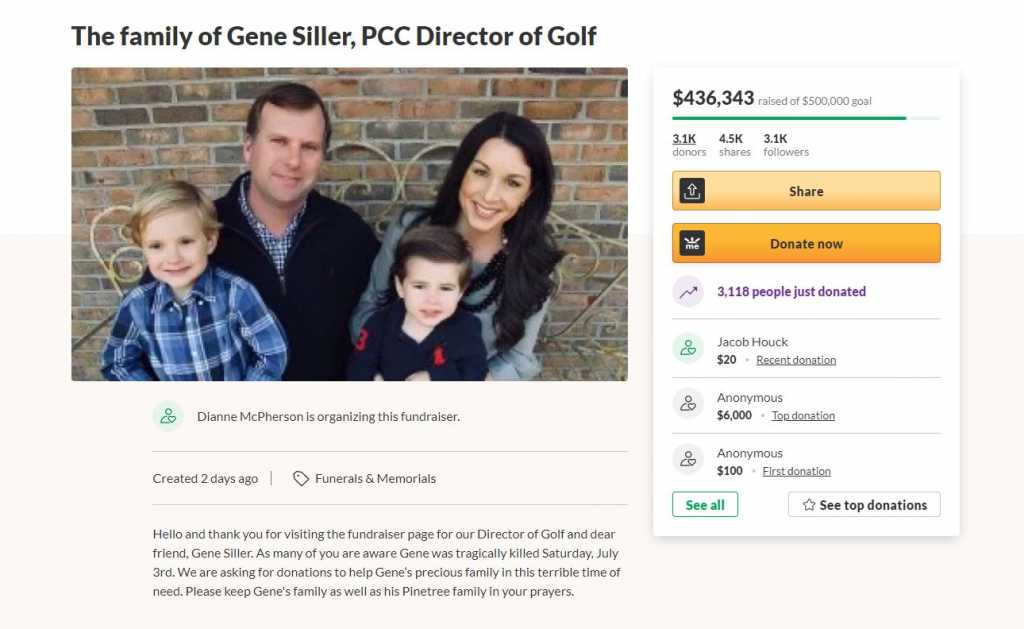 Two other men, including the owner of the truck, were found dead inside the vehicle. One of the deceased was the truck's owner, Paul Pierson. The other victim has not been identified.
The killer fled the scene and is still on the loose. KSU described the suspect as a Hispanic male with long hair.
Please continue to pray for the Siller family and the families of the other two victims, and that the killer is brought to justice.