Sudan is one of the most impoverished and chaotic countries in the world, with the nation's military coup on Monday leaving political leaders imprisoned, citizens fearful, and overall uncertainty raging.
In the latest chaos, the BBC noted that civilian rule was suspended this week and military leaders took over. The current state of emergency unfolded just two years after the 2019 ousting of former President Omar al-Bashir.
LISTEN TO TODAY'S PODCAST AND SUBSCRIBE:
Al-Bashir is currently imprisoned in Sudan on war crimes and genocide charges.
CNN has more about the dynamics inside the country in recent years — and the military's arguments for its recent moves:
Sudan had been ruled by an uneasy alliance between the military and civilian groups since 2019. But on Monday, the military effectively took control, dissolving the power-sharing Sovereign Council and transitional government, and temporarily detaining Prime Minister Abdalla Hamdok.

Sudan's top general, Abdel Fattah al-Burhan, said that the agreement with civilian members of the country's transitional sovereign council "became a conflict" over the past two years, "threatening peace and unity" in Sudan. Several articles of the constitution have been suspended and state governors removed, Burhan also said.
President Joe Biden on Thursday publicly called for a return to the civilian-led governance that had been in place before the coup.
"The Sudanese people must be allowed to protest peacefully and the civilian-led transitional government must be restored," Biden said in a statement.
It's unclear what will happen next, but here are three reasons Christians should be fervently praying for Sudan:
Protestors Have Died
Biden's comments about protestors being able to peacefully assemble came amid reports of deaths among those taking to the streets in opposition to the military coup.
Reuters reported Thursday that at least 11 people had died — and considering the uncertainty and chaos, the situation could take a much darker turn.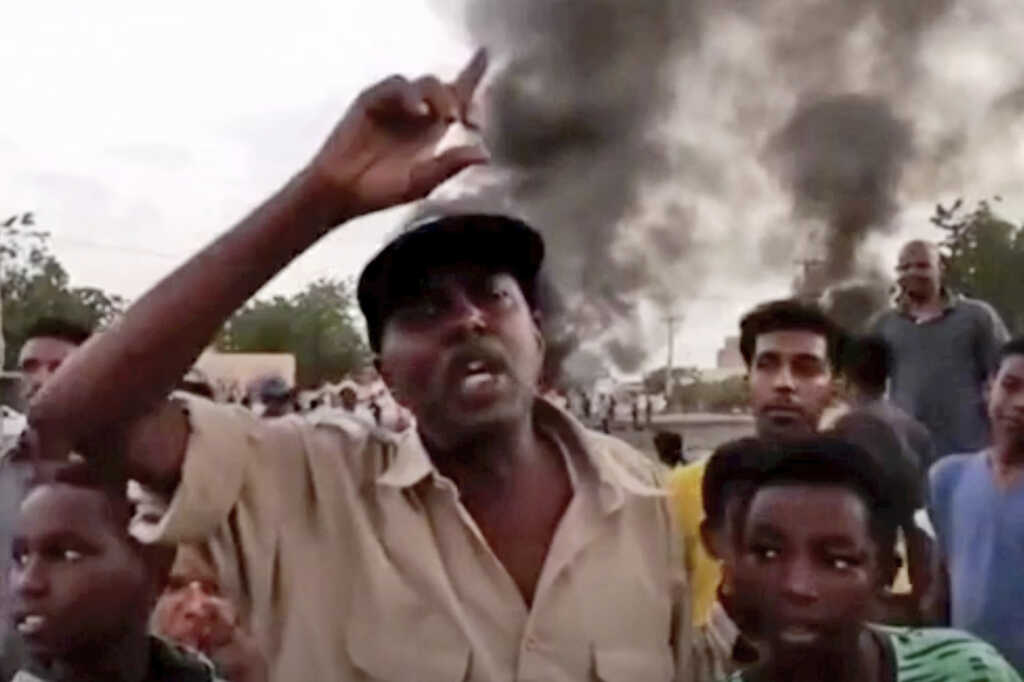 As of Thursday, thousands of people were taking to the streets to make their voices heard. Reports of well over 100 injuries have also circulated.
"I am scared that this country will catch fire. We're scared these people will kill our children," one elderly woman said told Reuters. "There's been enough death."
It's important to pray for peace, for the safety of protestors and for cool heads to prevail on all sides.
Christians Are Already Struggling in Sudan
Even before the military's coup on Monday, Christians were struggling inside of Sudan. Open Doors USA, a persecution watchdog, currently rates the Northeast African nation as the thirteenth most difficult place to be a Christian around the globe.
The persecution level is currently "very high" and the ramifications for leaving Islam to follow Jesus can be calamitous. For Christians who have a Muslim background, persecution at the hands of family members is commonplace.
"These believers no longer face the death penalty for leaving Islam, but may be attacked, ostracized or otherwise discriminated against if their faith is discovered," Open Doors USA noted in its latest World Watch List report. "Church buildings are often attacked or even demolished."
Considering the progress that has been made in Sudan surrounding religious liberty, it's important to pray that none of this is stunted, halted or retracted.
Poverty Has Long Been Raging
Another factor to pray over in the midst of this crisis is the reality that Sudan has long been struggling economically. In fact, Reuters described Sudan in a report this week as being in "deep economic crisis."
Nearly half of the residents are impoverished and child malnutrition is rampant. UNICEF has more:
Sudan has many outstanding challenges, including one of the highest rates of stunting in the region with around one million children affected by global acute malnutrition, 3.1 million or 39 per cent of children aged 5-13 years out of school, with a difference of more than 10 percentage points in primary school completion rates between boys (85 per cent) and girls (74 per cent). Some 36 per cent of the population living in poverty, with 25 percent in extreme poverty. Sudan ranked 167th out of 189 countries and territories in the 2017 Human Development Index.
It's clear the nation is desperately in need of leadership and circumstances that can help alleviate the chaos and issues perpetuating poverty.
There were signs on Friday that al-Burhan and military leaders would potentially be taking steps to alleviate some of the international pressure they have faced since Monday's coup.
He seems open to potentially allowing Hamdok (the ousted prime minister) to come back into government power in some way, and said he would still like to see elections in 2023. Read more about the situation in Sudan here.
***As the number of voices facing big-tech censorship continues to grow, please sign up for Faithwire's daily newsletter and download the CBN News app, developed by our parent company, to stay up-to-date with the latest news from a distinctly Christian perspective.***