Just as the cool weather begins rolling in, Starbucks has released its Christmas drinks, as well as its 2021 spin on its annual festive cups.
The new holiday offerings dropped Thursday.
LISTEN TO TODAY'S PODCAST AND SUBSCRIBE:
Starbucks debuted four new Christmas cup designs, all centered on the theme of gift-giving. Each Yuletide cup is emblematic of a different part of the gift-wrapping and decorating process: One looks like wrapping paper, one like ribbons, one like Christmas lights, and another like candy canes, according to House Beautiful.
You can see what all the holiday cups have looked like over the years:
In addition to bringing back its usual Christmas drinks — the peppermint mocha, caramel brûlée latte, chestnut praline latte, toasted white mocha, and Irish cream cold brew — Starbucks is debuting a new holiday beverage, the sugar cookie almond milk latte.
The Seattle-based brand is also debuting a new reindeer cake pop along with the return of the snowman cookie, sugar plum cheese Danish, and the cranberry bliss bar.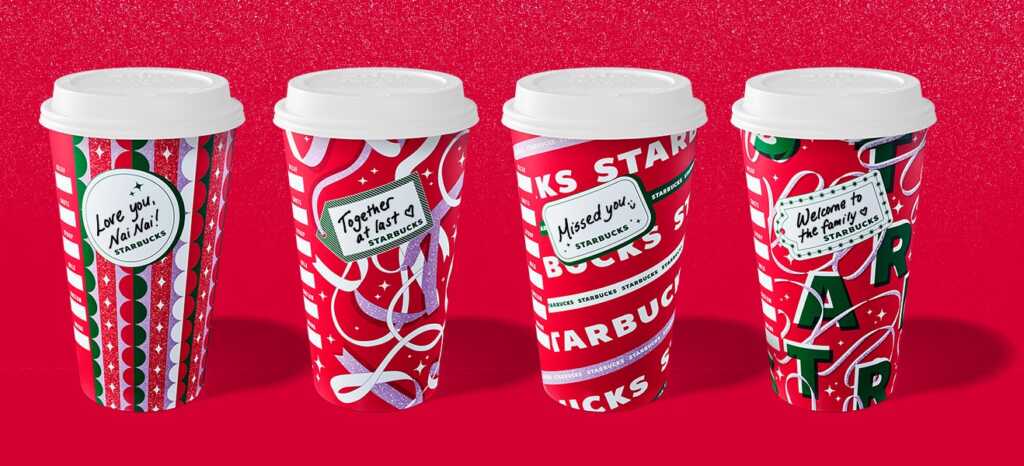 All of this comes as Starbucks is set to nearly double its new store growth in fiscal year 2022, according to MSN.
Despite supply chain issues hampering much of the retail world, Starbucks snapped back from pandemic revenue losses, reaching $29.1 billion in profit in fiscal 2021.
There are some stores, though, apparently still working on bringing in the Christmas cheer:
***As the number of voices facing big-tech censorship continues to grow, please sign up for Faithwire's daily newsletter and download the CBN News app, developed by our parent company, to stay up-to-date with the latest news from a distinctly Christian perspective.***