The city of Easton, Pennsylvania, has reportedly dropped the word "Easter" from promotions for its holiday egg hunts over concerns about the separation of church and state — and the reactions are intense.
Listen to the latest episode of the Faithwire podcast 👇
It all began after someone reportedly complained over the government's inclusion of "Easter" in various advertisements, pondering whether it would be seen as a constitutional issue.
This purportedly sparked the removal of the word from promos shared on social media, WFMZ-TV reported.
The city's official website now refers to the events sponsored by Easton's Bureau of Recreation & Neighborhood Programs as "egg hunts." The advertisement is naturally adorned with decorative Easter eggs: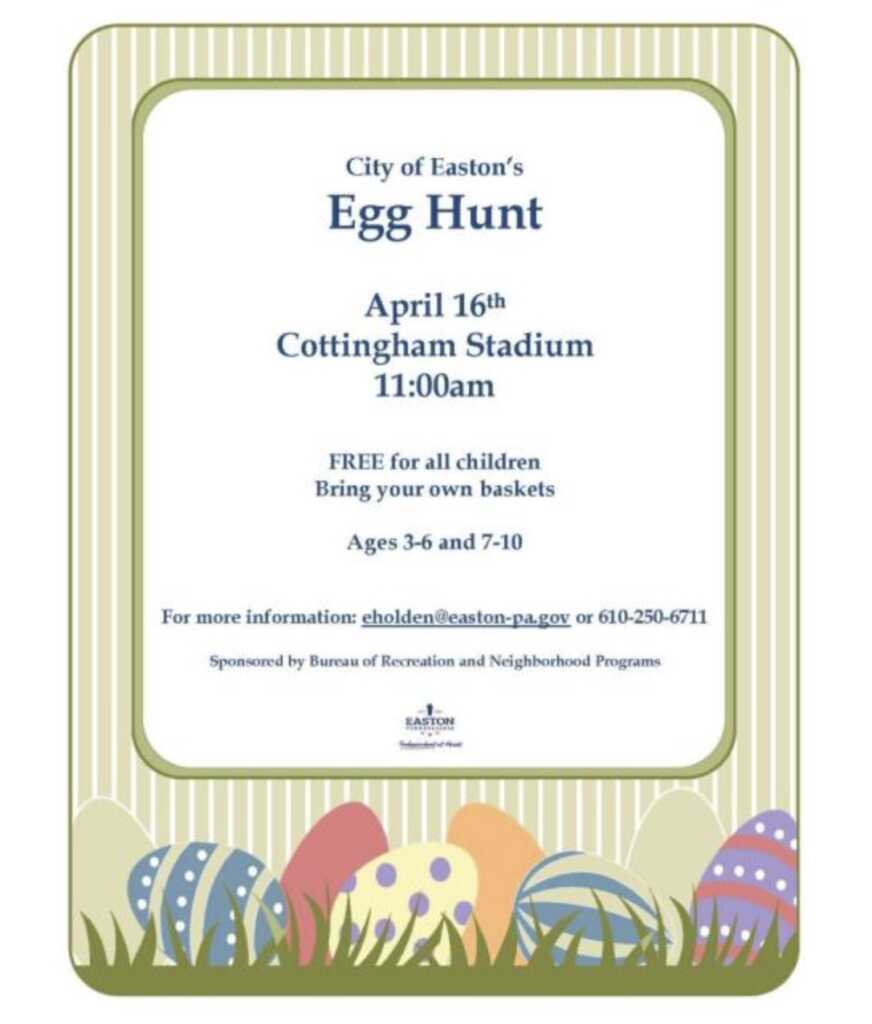 City Administrator Luis Campos reportedly explained these details Wednesday night at the Easton City Council meeting, though the video and agenda from that meeting are not yet publicly available.
The city promoted at least one "Easter Egg hunt" on its website in 2019, and that reference is still available.
Reaction to the news was swift, with hundreds of comments quickly flooding the WFMZ-TV Facebook post about the removal. Some called the decision "dumb" and "ridiculous," and others seemed confused.
One woman said, "I totally believe in separation of church and state, but this is truly absurd." Others were much more verbose and animated.
"Why bother having it then! Are they going to use white plastic eggs to hunt? Might as well!" another person said. "If people don't believe or care about Easter they should not take their [children] to hunt EASTER eggs! It's ridiculous!"
And yet another commenter implored people to "vote better" and "stand up for religious freedom."
"How sad! What's next…remove CHRIST from Christmas?" she wrote.
Read the hundreds of responses here.
A call to Campos to seek comment on the matter has not yet been returned to CBN's Faithwire.
***As the number of voices facing big-tech censorship continues to grow, please sign up for Faithwire's daily newsletter and download the CBN News app, developed by our parent company, to stay up-to-date with the latest news from a distinctly Christian perspective.***