Dr. Paul Osteen has a heart for the "least of these" and "reaching the unreached," and he's spent years serving the poor and downtrodden throughout Africa.
Listen to the latest episode of CBN's Quick Start podcast 👇
Osteen, brother of megachurch Pastor Joel Osteen, is preparing to host The Mobilizing Medical Missions (M3) Conference from Feb. 17-18, 2023, at Lakewood Church in Houston, Texas, an event aimed at inspiring and equipping doctors to serve on the mission field.
"I was raised in a pastor's home and, at 12 years of age, [my dad] took me on a mission trip to Africa with him," he recently told CBN's Faithwire. "When I got off the tarmac, there, as we refueled, I just felt like God put in my heart: 'One day, you'd come back here as a missionary.'"
Osteen said God "birthed that dream" in his heart.
After becoming a surgeon as an adult and practicing in Little Rock, Arkansas, Osteen was finally able to go on his first medical mission trip 16 years ago — and the experience changed everything.
"God intersected my path with the ability to do medical missions," he said. "Now, I do that four or five months a year [and I'm] able to spend that time in sub-Saharan Africa and just see the needs and see the great discrepancies in healthcare."
Watch Osteen tell his story:
This experience has given Osteen a keen ability to reflect on Americans' many blessings.
"When my children were little, if they needed a Tylenol or ibuprofen for fever, we just went to the drugstore and got it," Osteen said. "But over there, there's no drugstore. There's no money. There's villages and they're far, far away."
He recalled one experience working in a small missions hospital in Zambia when someone approached him and said he was the only person in an area the size of Lousiana who was qualified to do surgery.
That revelation absolutely stunned Osteen, bringing home the dire nature of the situation there.
"It changes your theological lens a little bit," he said. "I heard someone say … that, when they first started working in the developing world, they thought that the world was a place of prosperity with pockets of poverty. But really, the world is a place of poverty with just pockets of prosperity."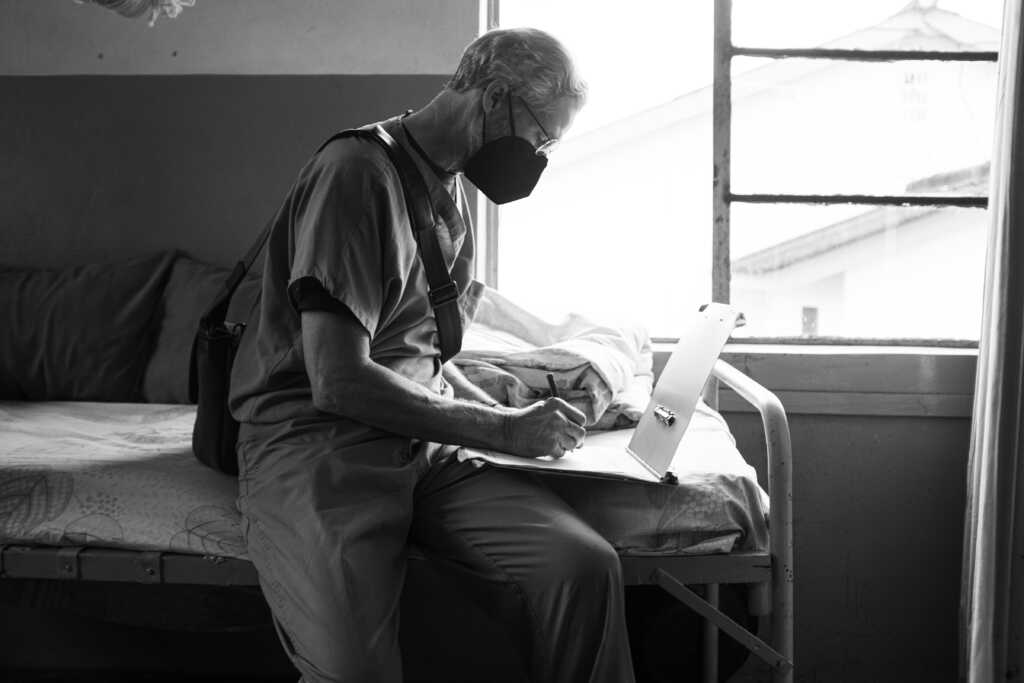 Osteen added, "I'm just thankful that we get to live where we do. But I'm very empathetic with the people who don't have access to such things, food security, medicine etc."
He recalled seeing 10 children die in a 24-hour period because they were too late to get malaria treatment — a horrific result of the tragic reality so many face around the globe.
"They lived far away; they had to walk," he said. "Mom brought them when … they were two days sick and by the time they get four days sick, they're nearly dead and, so very often, we can't save them."
Osteen said malnutrition and lack of clean water also breed additional health issues. But he's on a mighty mission to put his God-given skills to use.
Helping serve those impacted, he said, helps keep his "heart soft" and also reminds him of the blessings he's been given.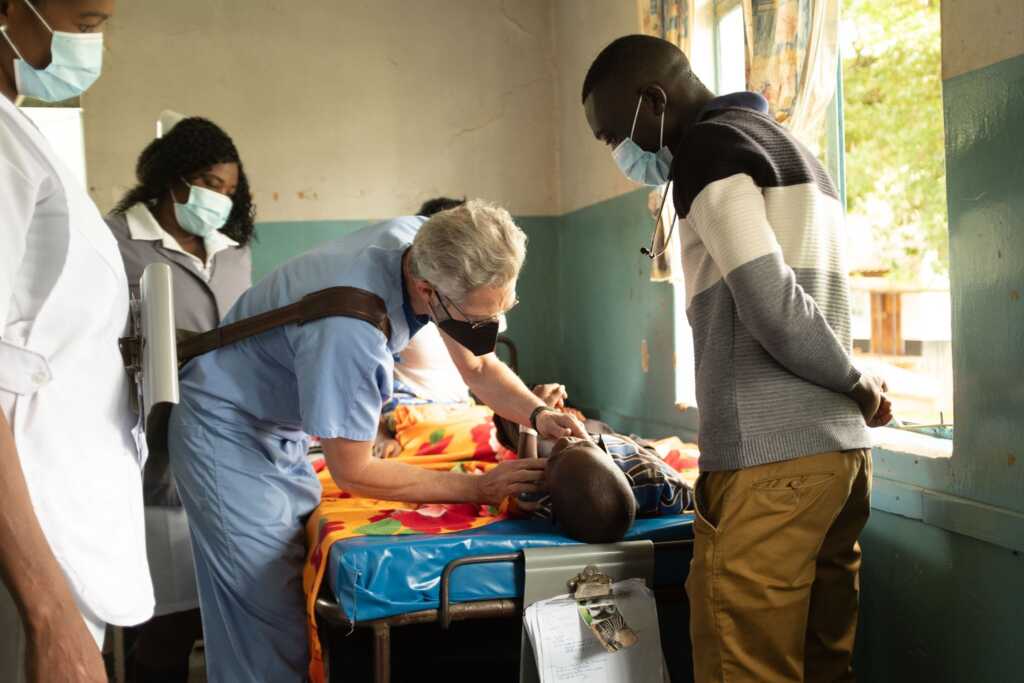 "There's a lot of suffering, and Christians should be involved in alleviating that suffering as best as we can," Osteen said.
He's hoping The Mobilizing Medical Missions (M3) Conference helps inspire doctors, nurses, and other medical professionals to jump into the mission field and help meet these essential needs.
"We want to let people who have a heart to use their gifts and talents and training in medicine … connect with each other," Osteen said. "Number two, let them be inspired as they hear from people who are in the field doing the work."
***As the number of voices facing big-tech censorship continues to grow, please sign up for Faithwire's daily newsletter and download the CBN News app, developed by our parent company, to stay up-to-date with the latest news from a distinctly Christian perspective.***