Hollywood star Jake Gyllenhaal said his lead role chronicling the U.S. war in Afghanistan made him "proud to be an American" because it showed him the country is "made up of heroes."
The 42-year-old actor made the comments during a recent appearance on "Fox & Friends Weekend," where he talked about the film, "The Covenant," in which Gyllenhaal plays John Kinley, a U.S. Army sergeant fighting to save his Afghan interpreter from falling victim to the Taliban.
"There was something about this story that was just, it was a parable… It was about doing good, reluctantly," Gyllenhaal said of the movie, written and directed by Guy Ritchie. "I feel like America is made up of heroes and sometimes reluctant ones, but that is our fabric."
"That is who we are," he continued. "And I felt that, when I read it, I felt like it made me proud to be an American and, in that way, I wanted to be a part of it."
Reflecting back on his work in the film, Gyllenhaal told Fox's Will Cain he was emotionally moved by the story and characters at the center of the movie.
Listen to the latest episode of CBN's Quick Start podcast 👇
The actor described the project as a film "about the best of what we can be."
"It's oftentimes not as easy for me to watch movies I'm in and be emotionally connected to it but, when I got to the end of this movie, I was so moved," Gyllenhaal said. "I sat there crying, watching what happens at the very end, and it just reminded me — I walked out feeling, feeling proud to be an American and knowing what we can do and what we can be."
Gyllenhaal's costar, Dar Salim, who plays the interpreter, said the movie is about more than the war in the Middle East. Rather, he said, it's a tale of human resiliency and camaraderie, despite cultural, religious, and linguistic differences.
"I think it's a universal story, more than it's about Afghanistan or about Iraq," said Salim. "At the heart of it, you have two men from very different backgrounds, very different cultures, and we're so often told about our differences and what divides us."
"But at the end of the day," he added, "this movie shows us that much more unites us."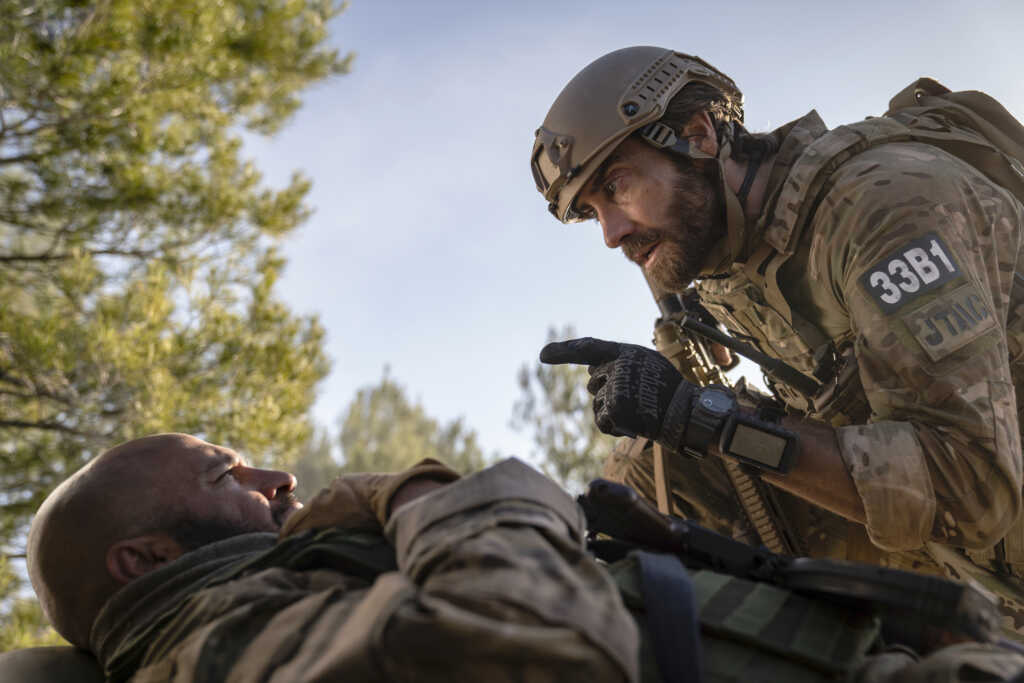 The movie's release follows President Joe Biden's abrupt withdrawal of U.S. troops from Afghanistan, an exit that was roundly condemned as a failure that placed American soldiers and Afghans in harms way.
Despite chaotic and heartbreaking footage depicting Americans and Afghan allies being left behind in a war-torn nation under the brutal control of the Taliban, Biden blamed his predecessor, former President Donald Trump, telling reporters, "I stand squarely behind my decision."
At the time, the White House struggled to rally support from either Republicans or Democrats.
***As the number of voices facing big-tech censorship continues to grow, please sign up for Faithwire's daily newsletter and download the CBN News app, developed by our parent company, to stay up-to-date with the latest news from a distinctly Christian perspective.***