Actor Kirk Cameron and evangelist Franklin Graham teamed up over the weekend for a special stop on Cameron's BRAVE Story Hour tour, with events Saturday at the Billy Graham Library in Charlotte, North Carolina, attracting 1,000 people.
Listen to the latest episode of CBN's Quick Start podcast 👇
What resulted were two sold-out book-reading occasions filled with faith, patriotism, and family values.
Cameron was greeted by Graham and his staff, with the evangelist opening the event in prayer before the actor read his children's book, "As You Grow." Cameron also led the procession with songs like "God Bless America," "The Star-Spangled Banner," and a delivery of the Pledge of Allegiance.
It was great to welcome Kirk Cameron to the Billy Graham Library in Charlotte today to read his children's book "As You Grow" to kids and their families at two events. Then, hundreds of people lined up to meet Kirk and have him sign one of his books. I appreciate that Kirk takes… pic.twitter.com/qKrpEcFBDc

— Franklin Graham (@Franklin_Graham) May 13, 2023
It was a welcome respite from other stops on Cameron's tour at locations that have often eschewed his attempts to speak and hold events, according to his publisher, Trent Talbot.
"While most of the libraries on this tour have been opposed to us and made our lives as difficult as possible, it was such a treat to be hosted so graciously by Franklin Graham and the incredible staff at the Billy Graham Library," Talbot, CEO and founder of Brave Books, told CBN's Faithwire in a statement. "The people of Charlotte showed up in incredible numbers and had a fun and wholesome story hour at a beautiful library."
He continued, "It was a great day and a big win for the good guys!"
As CBN's Faithwire previously reported, some public libraries have tried to prevent Cameron from holding events. However, he has been able to get some locations to reverse course.
Franklin Graham stated in an interview before the event, "It's a shame that some libraries and activists have tried to stop him. They want him to shut up and sit down — but Kirk isn't afraid to take a stand for what's right, and I couldn't be more proud of him." And afterward Tweeted, "I appreciate that Kirk takes a bold stand and isn't afraid to speak up for God's truth. Kirk was a great encouragement to all the parents who came today."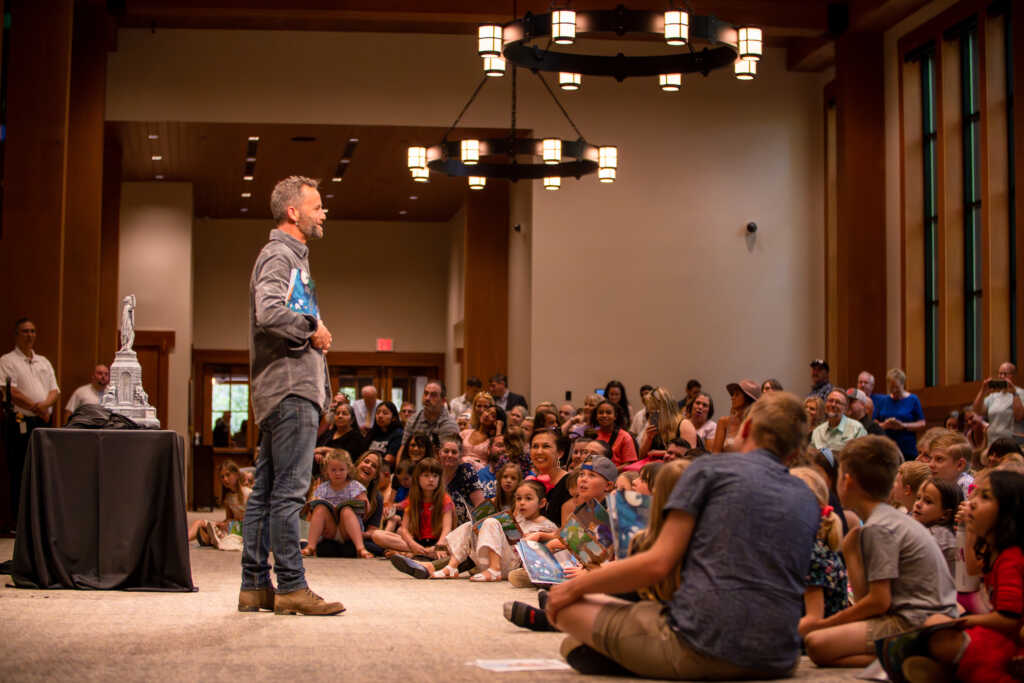 The experience also deeply inspired many in attendance.
"His ministry is awesome," Ricardo Eran, an attendee who came with his wife and kids, said. "His boldness to speak the truth and [support] the family and the unborn … We love what he's doing."
And a former teacher named Jaimie, who spent nearly 20 years in public schools before quitting due to what she described as indoctrination, showered praise upon Cameron and the event.
"I love it. I absolutely love it," she told the Billy Graham Evangelistic Association of the event. "I love how he didn't just read the book, but he talked about each picture and what it meant on a personal level."
The procession at the Billy Graham Library was a full-circle event for Cameron, who met the late evangelist the Rev. Billy Graham in 1989, when Graham received a star on the Hollywood Walk of Fame.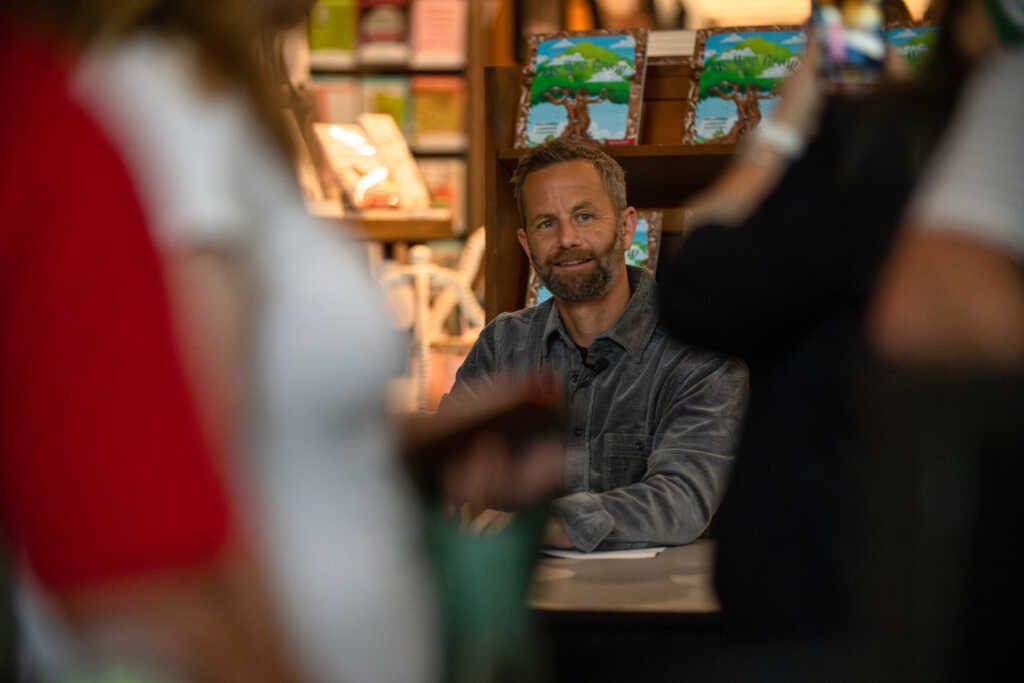 The actor, a newfound Christian at the time, reflected this weekend on his interaction with the elder Graham, telling the Billy Graham Evangelistic Association the late preacher told Cameron he didn't want the fame of the star but hoped it would help him reach more people for Jesus.
"As a brand new Christian, that meant so much to me," Cameron said.
Flash-forward just over three decades, and Cameron is now helping spread that same Gospel message at the Billy Graham Library — and beyond.
Correction: A Franklin Graham quote was amended to separate his comments from those of BRAVE Books.
***As the number of voices facing big-tech censorship continues to grow, please sign up for Faithwire's daily newsletter and download the CBN News app, developed by our parent company, to stay up-to-date with the latest news from a distinctly Christian perspective.***