"We've never changed — not in our process or approach, nor my beliefs or intentions."
This definitive proclamation from Dallas Jenkins, creator, writer, director, and producer of "The Chosen" comes at a critical time for the monumentally popular series.
By all standards, "The Chosen" is a rare phenomenon — a Bible-themed, multi-season show focused on how Jesus intersected with and impacted the lives of some of Scripture's most revered figures.
Listen to the latest episode of CBN's Quick Start podcast 👇
The series' impact has been profound and only continues to grow after last month's announcement Lionsgate, the Canadian-American film studio, acquired worldwide distribution rights to all seasons.
But as many celebrate the series' popularity and reach, "The Chosen" has also been at the center of contentious headlines. First, there was a flap over a pride flag observed on set; then, there were questions about how "The Chosen" was being framed in media.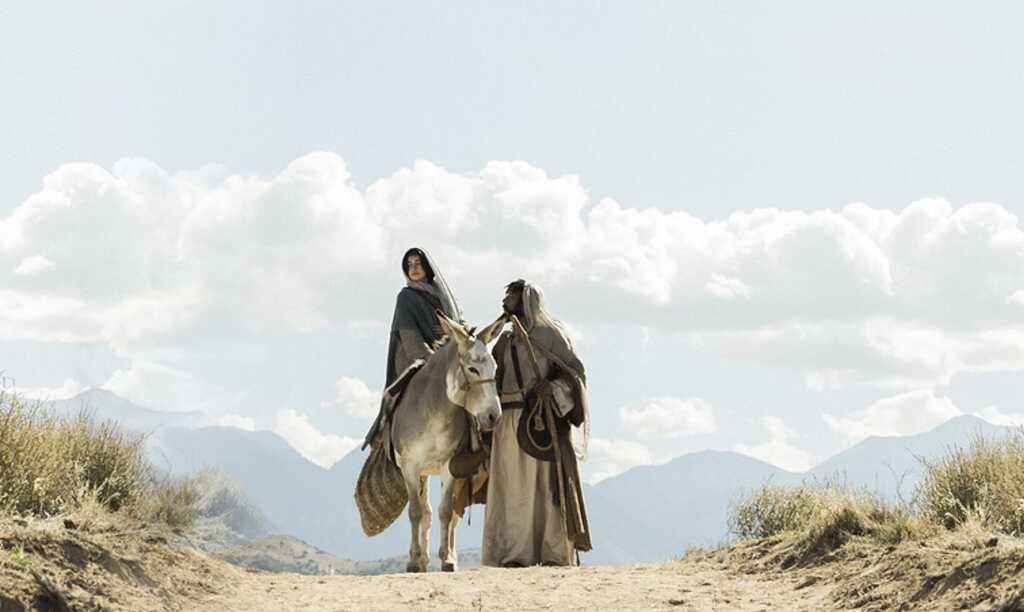 Jenkins, currently filming the show's fourth season, has repeatedly addressed the pride flag observed in a promotional video, explaining the 3-inch symbol belongs to an independent contractor on the crew and is affixed to the individual's personal equipment.
"To be clear, there was no flag flown…and there was no statement made by 'The Chosen' about Pride or Pride month anything like that," Jenkins said in a previous video statement. "There is no promotion of anything happening, unlike some of the headlines."
Still, media coverage, furor, and some spurious claims have persisted.
Jenkins on the Pride Flag Furor
Jenkins told CBN's Faithwire in an email interview Monday morning when asked about the biggest misconceptions currently encircling the show that there are several misunderstandings and misreadings.
"Where do I start? It's tough to find an article about us that doesn't have at least one thing wrong, but it's fine; we really try to focus on the work and let the content speak for itself," Jenkins said. "Obviously, currently the biggest misconception among a vocal minority is that we were flying a pride flag on set and have gone woke."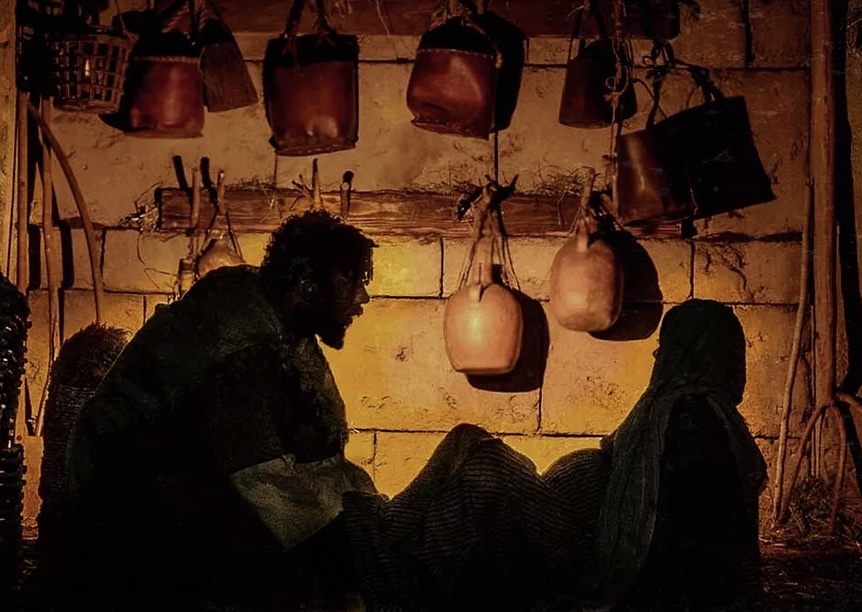 Jenkins reiterated the flag was "unintentionally included in the corner of a behind-the-scenes video for a couple seconds" and that it was on an independent contractor's personal equipment.
Beyond that debate, though, he clarified his heart and goal for "The Chosen," detailing his quest to show audiences the nature and character of Jesus — something he said remains central to his work.
"My heart is for people around the world to see an authentic portrayal of Jesus that draws them closer to the Bible and the real Jesus," Jenkins said.
Is 'The Chosen' a Christian Show?
Another question surrounding the show centers on whether it's a "Christian" program.
These curiosities recently intensified after an executive producer for "The Chosen" told The Washington Times, "We don't consider ourselves a 'Christian' show. We consider ourselves a historical fiction show, where Jesus is a character in that show, for sure, [but also] sort of centers around people's experience with him."
Naturally, this led to serious questions about whether the series is definitely "Christian." Asked how Jenkins responds, the showrunner made it clear "The Chosen" is quite assuredly "Christian."
"Yes, our show itself is Christian, obviously, in that it's about Christ, has an evangelical Christian perspective, and is made by me, an evangelical," he said. "That said, we've made clear from the beginning that many of our cast and crew aren't Christians, and we don't consider our 'production' to be Christian in the sense that we don't identify our team or our set that way."
Jenkins said he has his own "ministry and calling" but doesn't expect the cast and crew to be "formally aligned or identified under that same calling."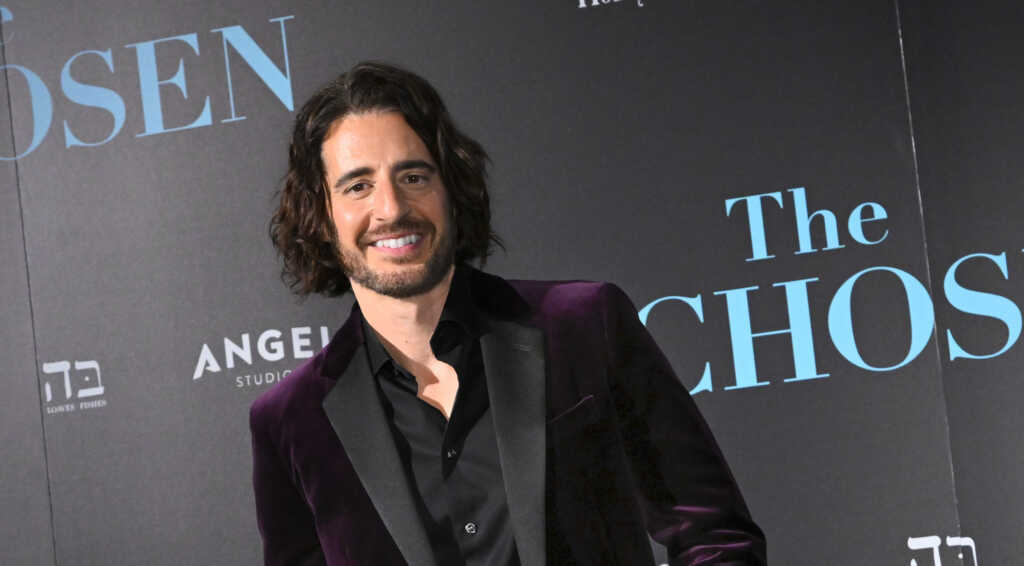 Thus, Dallas — the heart, mind, and soul behind "The Chosen" — is directing its mission and values; while some might not personally share in these convictions, sentiments, and goals, they are still welcome to work for the production, which has no plans to deviate from the central goal and message.
"'The Chosen' production isn't a church or ministry even though I, of course, have ministry at the heart of what I do," he continued.
Is 'The Chosen' 'Historical Fiction?'
Another element from the aforementioned executive producer's comments to the Times has also sparked questions — the framing of "The Chosen" as "historical fiction."
Jenkins used a different term to explain the show in his exchange with CBN's Faithwire.
"I'd use the term 'historical drama,' as it's based on a true story but is dramatized," he noted. "That said, we do distinguish ourselves from the Bible. We're not the Bible; we're a TV show, and a lot of our content is fiction."
He continued. "So while I didn't like the term 'historical fiction' because it can be misinterpreted, I think people can accept what we mean."
These questions, of course, feed the most considerable curiosity percolating at the center of many of "The Chosen" headlines being written today: Is the show departing from its Christian and biblical roots?
When posed this question, Jenkins urged fans to let the content "speak for itself," and he pointed to season three of "The Chosen" to illustrate his point.
"I don't think anyone can watch the first three seasons and say the message is slipping," he said. "Heck, season three had the most explicit declarations of salvation from Jesus yet."
During a Sunday night live stream, Jenkins and his wife, Amanda, also addressed some of these questions. Watch that video:
Jenkins reiterated the show has never changed, nor has his approach, beliefs, or intentions.
He's well aware he'll face increased scrutiny as "The Chosen" becomes an even bigger phenomenon — and he appears OK with that reality.
"As we grow and more people hear about us, especially with our level of transparency and exposure behind the scenes, there are more people who will criticize how I do things," Jenkins said. "And that's fine."
In the end, Jenkins said he hopes people focus on what is most consequential to the series: the content.
"I've said all along I'm a flawed, sinful man," he said. "So, if you've got a spiritual litmus test for our show, it's best to focus on the content over me."
***As the number of voices facing big-tech censorship continues to grow, please sign up for Faithwire's daily newsletter and download the CBN News app, developed by our parent company, to stay up-to-date with the latest news from a distinctly Christian perspective.***